Yesterday morning, the Commissioner of Metro Rail Safety (CMRS) and his team from the Indian Railways' Western Circle started a 2-day final safety inspection on the new 2.35 km Phase 1B underground extension of Jaipur Metro's 9.63 km Line-1 between Chandpole and Badi Chaupar.
This visual inspection of the Pink Line's is the 2nd time an inspection is being held for commissioning a portion of the line, and includes a visit to the two underground stations at Chhoti Chaupar and Badi Chaupar and the tunnels connecting them.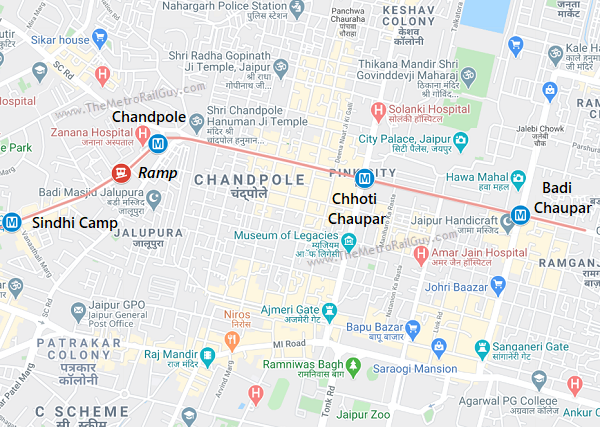 A detailed schedule / agenda isn't available at this time, but the inspection is planned to continue today (March 18) as well during which everything from the signage to signalling system to ventilation system to drinking water facilities will be checked.
Here are a few images from yesterday –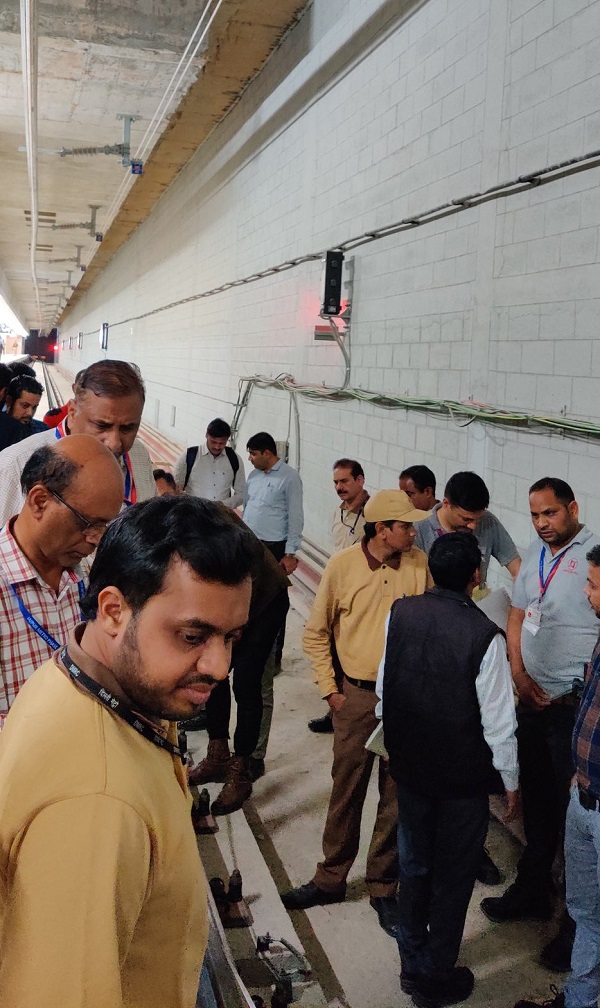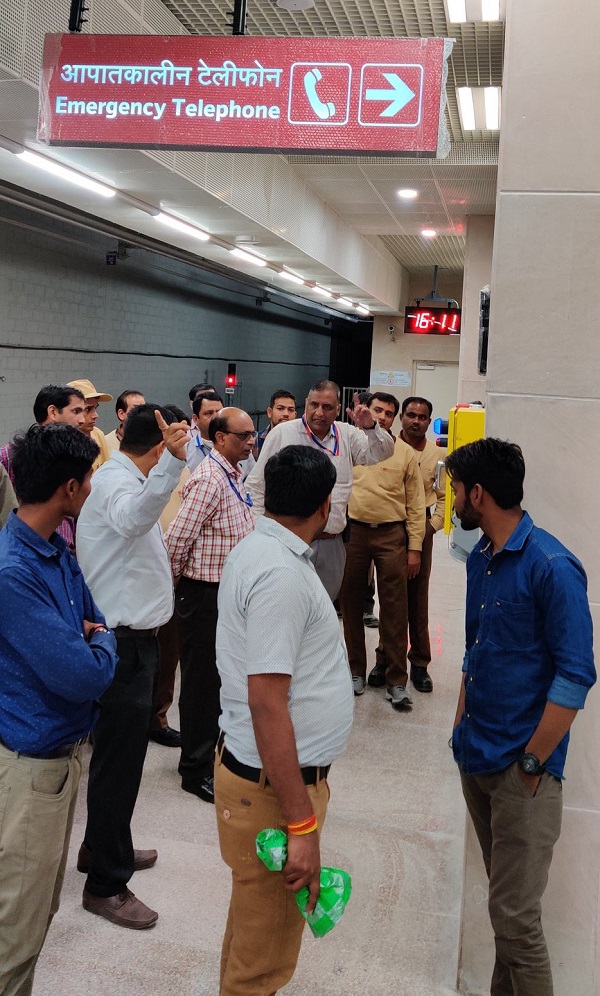 The CMRS' team will include both day's observations in their final report which is expected to be submitted to the Jaipur Metro Rail Corporation (JMRC) by the end of this week.
That report will include train operation suggestions, any necessary infrastructure corrections & completions prior to starting commercial operations, and whether an approval or conditional-approval has been granted or not.
For more updates, check out the Jaipur section of The Metro Rail Guy!
– TMRG