A few minutes ago, Tunnel Boring Machine S-63 operated by the J Kumar Infraprojects – China Railway Tunnel Group JV made a breakthrough at Dharavi station's northern-end on Mumbai Metro's 33.5 km Aqua Line (Line-3).
This was S-63's second (and final) breakthrough, J Kumar – CRTG's fifth (and penultimate) breakthough for the 4.94 km Dharavi – CSIA T1 package UGC-05, and overall Line-3's 27th breakthrough.
This Ø6.61m Terratec Earth Pressure Balance TBM, nicknamed Godavari-3, previously saw action in Delhi to build its new Pink Line (package CC-20 / CC-24) for the 162 km Phase 3 project, and was then extensively refurbished and retooled for Mumbai's geological conditions at a yard located in Mundka.
It successfully passed factory acceptance testing (FAT) in July 2017 and was then brought to Mumbai where it was first commissioned to build the 888m down-line from Bandra Kurla Complex (BKC) to Vidya Nagari in September 2018. After its breakthrough in March 2019, it was brought back to BKC for its final assignment to build the 1504m down-line tunnel towards Dharavi Station.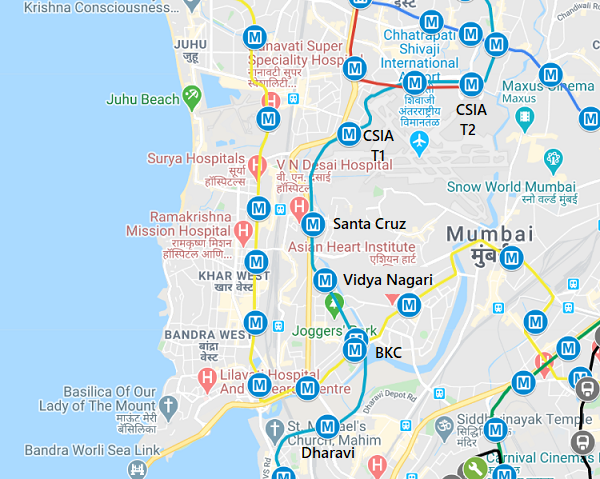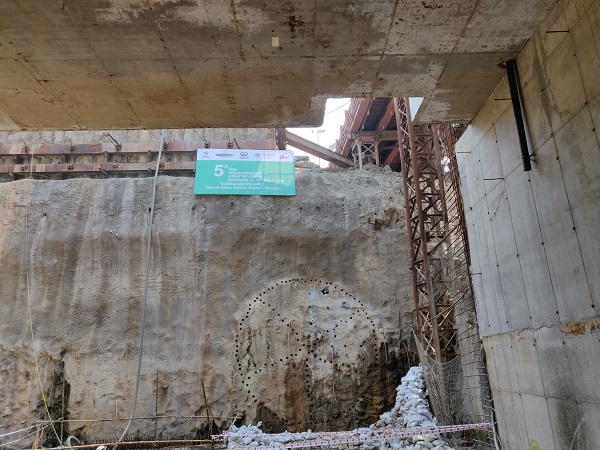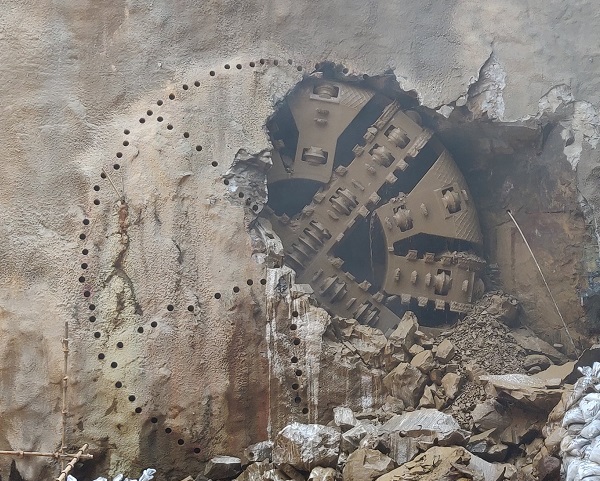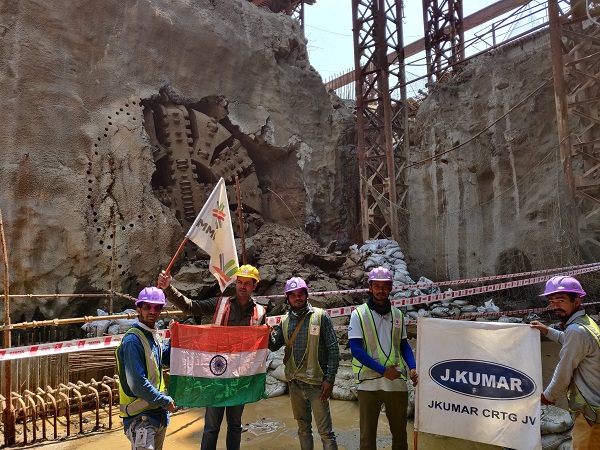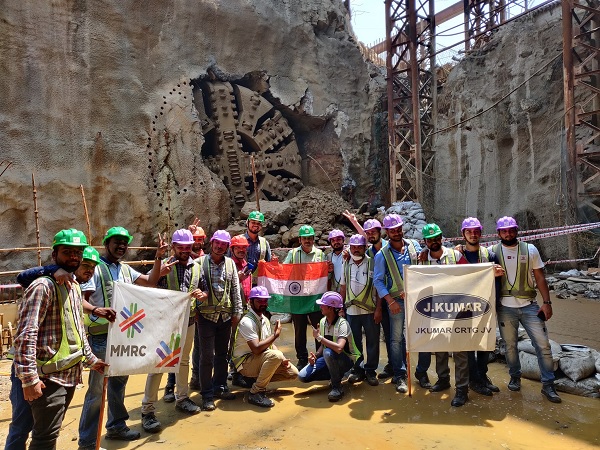 The TBM on its 1504m journey passed right beneath the Mithi river at a depth of 8-12m below the riverbed. Here are a few images shot by noted author & journalist Rajendra B. Aklekar last month –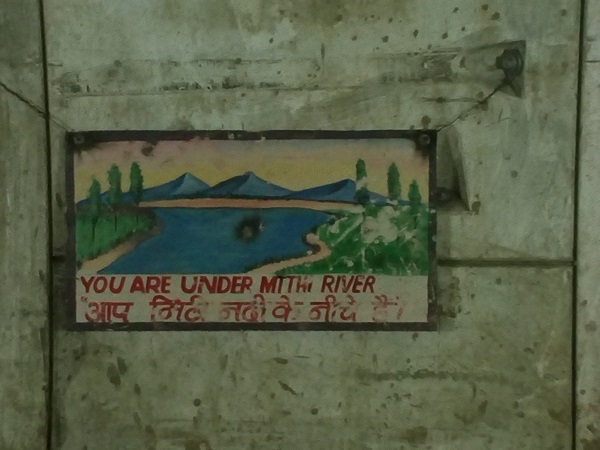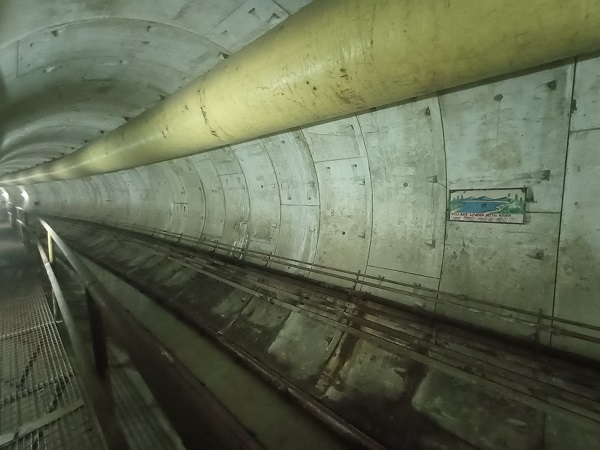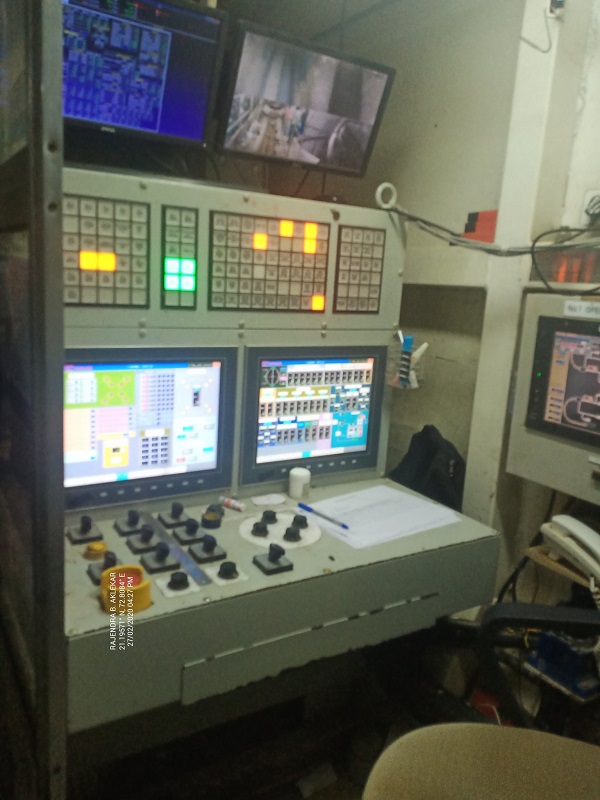 Package UGC-05 now has just 1 more breakthrough pending, also at Dharavi Station, for the up-line tunnel connecting to BKC. Here's a table displaying its tunneling plan (best viewed on a desktop device) and the status of each tunnel –
TBM
Line
From
To
Distance
Status
1
Up
Vidya Nagri
CSIA T1
2895m
Completed
Apr 17 '19
2
Down
Vidya Nagri
CSIA T1
2873m
Completed
Nov 12 '19
3
Down
BKC
Vidya Nagri
888m
Completed
Mar 19 '19
3
Down
BKC
Dharavi
1504m
Completed
Today!
4
Up
BKC
Vidya Nagri
886m
Completed
April 19 '19
4
Up
BKC
Dharavi
1462m
In Progress
Upcoming breakthroughs in March-April include:
• Package UGC-02: CST → Mumbai Central (up-line tunnel, 3825m)
• Package UGC-05: BKC → Dharavi (up-line tunnel, 1462 m)
For more updates, check out the Mumbai section of The Metro Rail Guy!
– TMRG