Chennai Metro Rail Ltd. on March 13 invited bids for installing digital display screens in all 52 of Chennai's Alstom Metropolis train-sets procured for the 45.1 km Phase 1 and 9 km Phase 1 extension projects.
These digital screens will provide visual and audio broadcasts of the route's information, such as approaching station & nearby landmarks, along with advertisements peppered in. It will be synchronized with the existing 10 LED displays within each coach and display information about the entire network, current train speed and temperature.
Brief Scope: e-tender for design, supply, installation, testing & commissioning and warranty service of digital display screens and related equipment in all 52 trains of CMRL for providing visual and audio broadcasting of automatic route related information & advertisements in CMRL Phase 1 and Phase 1 extension sections. It is also called as RAVIS (Route Related Audio and Visual Information System).

• Bid Submission End Date: 13-Apr-2020 03:00 PM
• Bid Opening Date: 15-Apr-2020 03:00 PM
After appointment, CMRL wants the the contractor to design and commission the displays in 42 weeks, and then provide warranty servicing for 104 weeks for each train after successful implementation.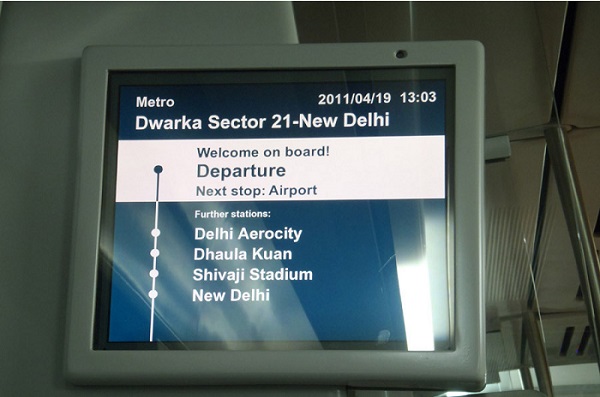 Personally, I don't believe this is something CMRL should be putting their money into given how poor ridership has been so far due to a mix of self-inflicted and external reasons. I'd classify this is as a good-to-have but not a must-have, and won't be holding my breath to track the lowest bidder or winner.
For more updates, check out the Chennai section of The Metro Rail Guy!
– TMRG