Jaipur Metro Rail Corporation on Saturday received the final statutory approval from the Commissioner of Metro Rail Safety (CMRS) for starting commercial operations on the new 2.35 km Phase 1B underground extension of Jaipur Metro's 9.63 km Line-1 between Chandpole and Badi Chaupar.
The CMRS from the Indian Railways' Western Circle had conducted a thorough 2-day final inspection of the line between March 17-18, with one source indicating a 3rd day was also added to the agenda.
The approval issued is conditional in nature and comes up with a list of 65 conditions JMRC has to follow. Among them, the the maximum speed permissible has been limited to 60 kmph, AFC gates still need to be commissioned, signages need to be adequate, lifts need to be certified, and more.
When it comes to the civil infrastructure, the only alarming observation (#21) was found in the tunnels built by ITD Cementation. Some tunnel ring segments have cracks, some have an improper setting, while some are missing segment bolts. The CMRS states that a "third party audit should be carried out from IIT" to confirm the structural integrity and quality of tunneling.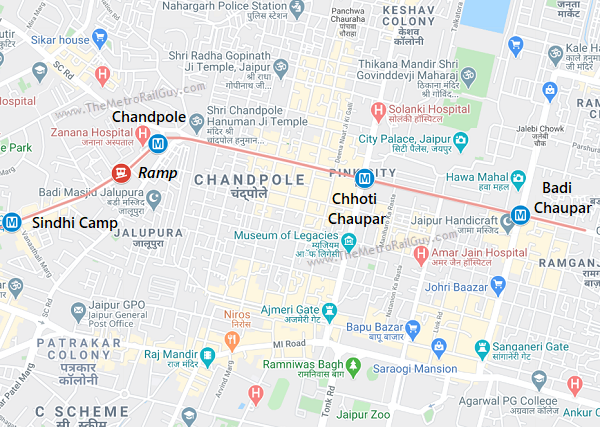 Here's the authorization letter. The list of 65 conditions begin on the page 3 (3rd image) from point #14.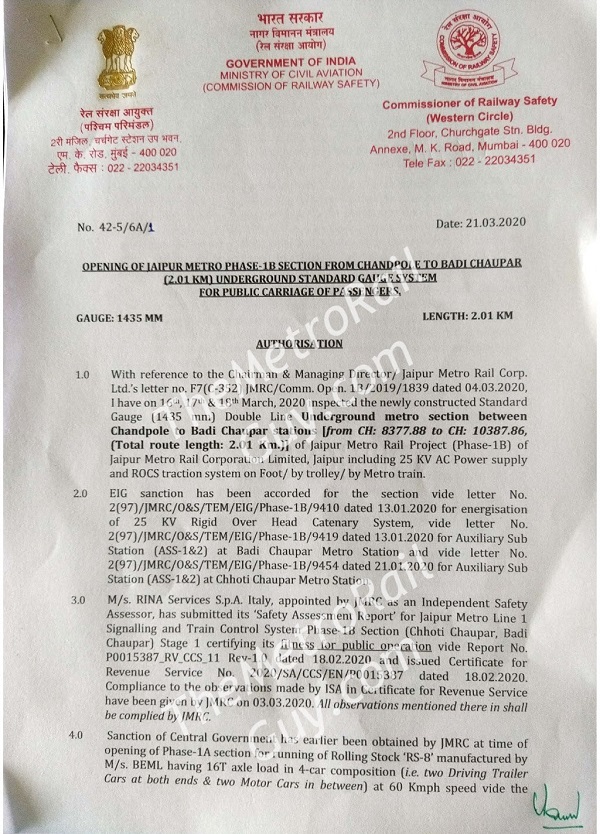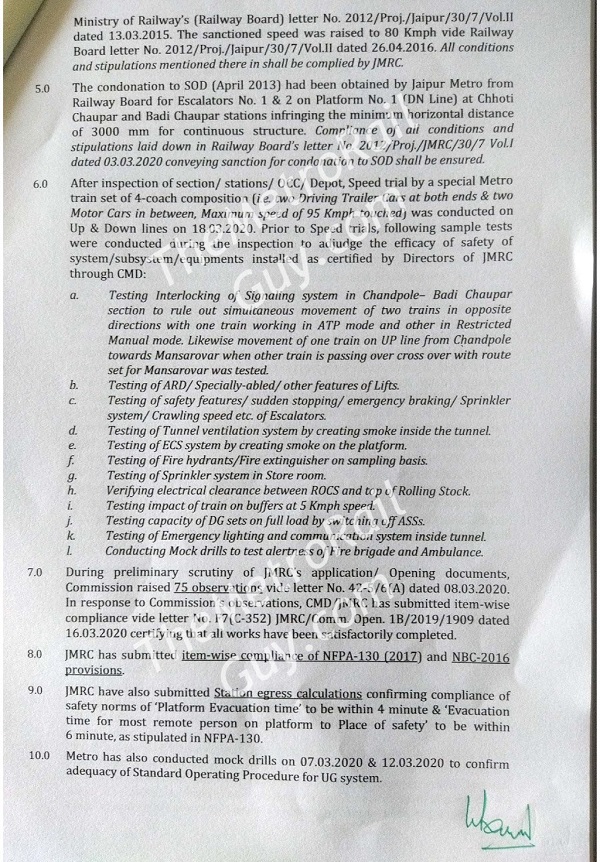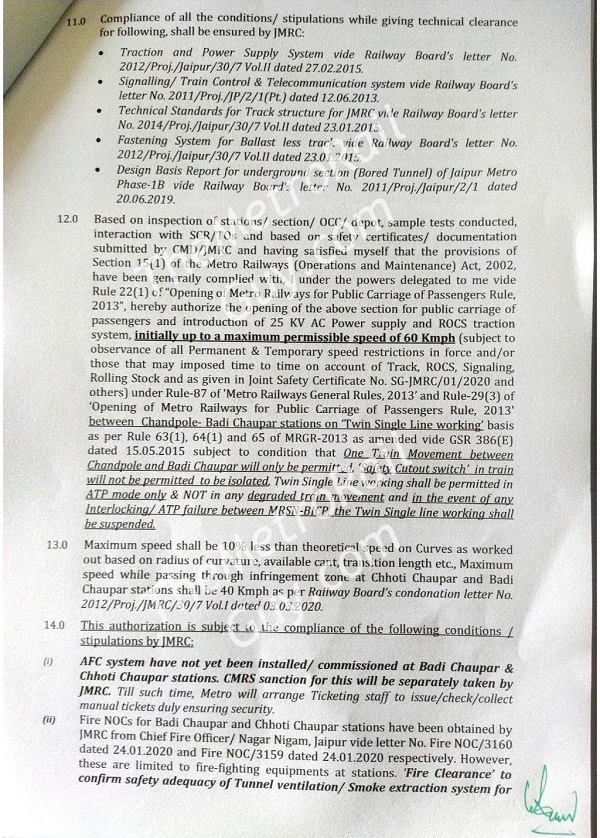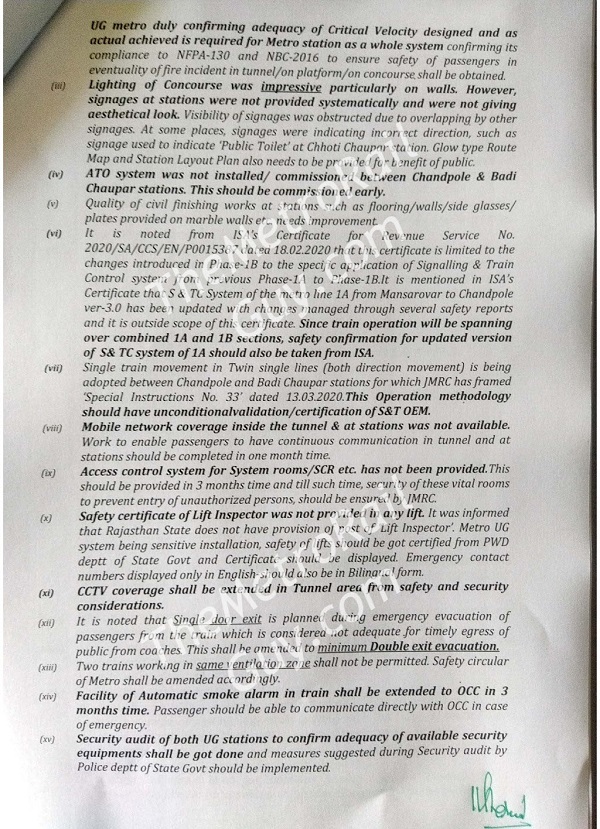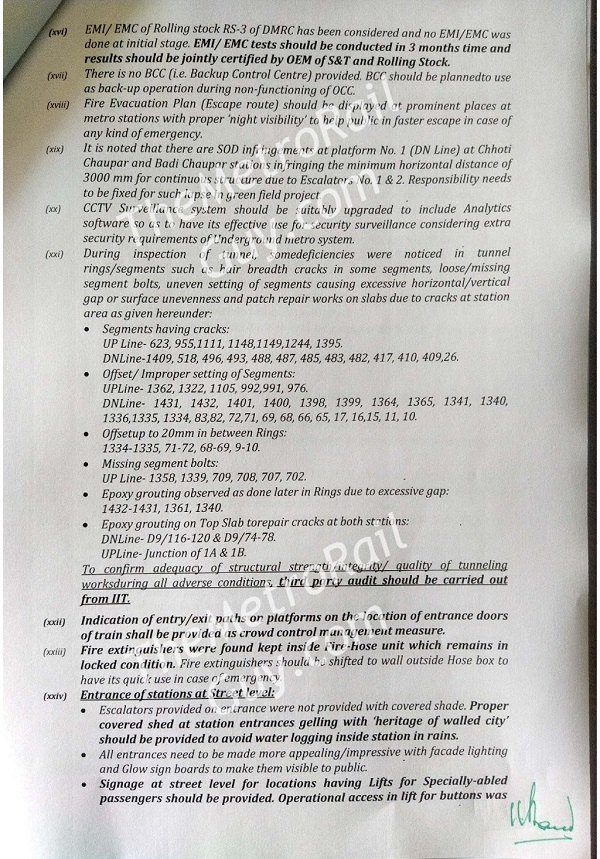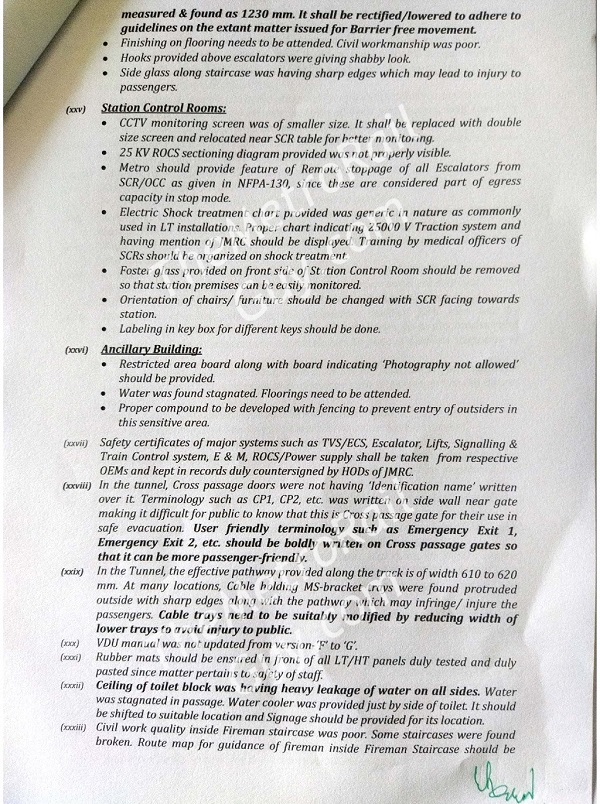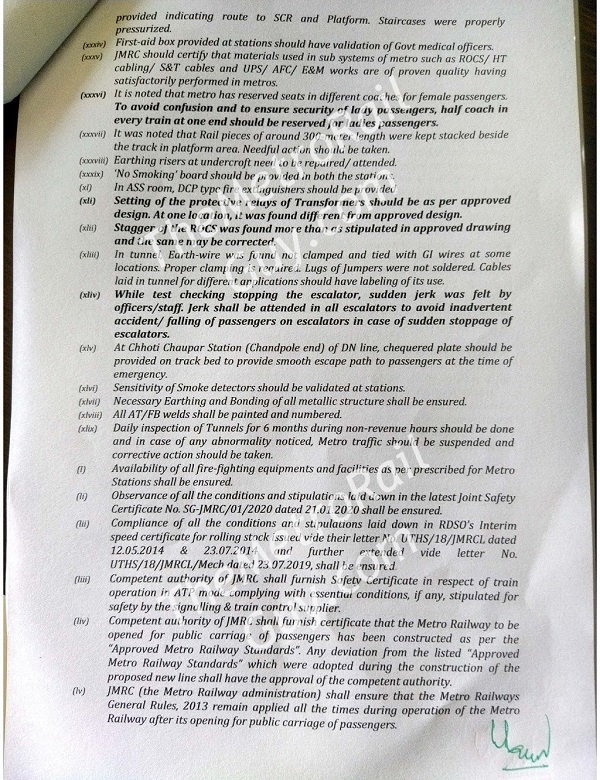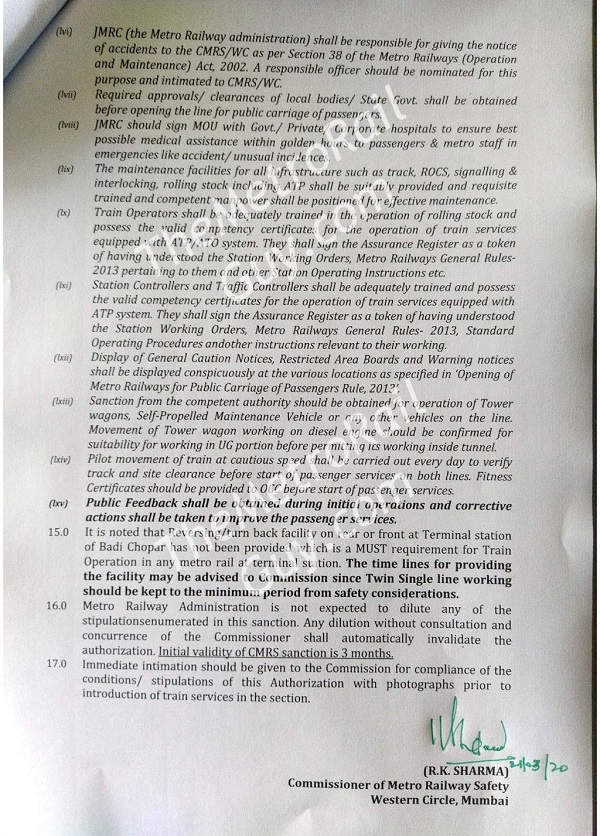 Inauguration and commercial launch dates haven't been announced yet, but I hear they're aiming to open by month-end. Some nice images from inside Badi Chaupar station can be viewed here.
Besides COVID-19 (Novel Coronavirus), the line's commercial launch really depends on (1) how quickly JMRC takes corrective action in meeting the CMRS' requirements & suggestions for safely operating the line, and (2) the availability of local & national ministers wanting to attend the event.
For more updates, check out the Jaipur section of The Metro Rail Guy!
– TMRG