May 1 – Update: Lockdown has been extended through May 18.
April 28 – Update: Construction work has resumed for metro projects in Mumbai, Kochi, Bengaluru and Pune with precautionary measures.
April 14 – Update: India's PM today extended the lockdown to May 3 to contain the spread of COVID-19.
March 24 – Update: India's Prime Minister just announced a complete lockdown that would last for a minimum of 21 days, until at least April 14, throughout India's 36 states and union territories.
March 22 – Original Post:
India's central government today decided to shut down all public transport services across the country until March 31, 2020 to contain the spread of COVID-19 (Novel Coronavirus).
In addition, 75 districts with confirmed coronavirus cases across 22 states will be locked down with only essential services (grocery stores, banks/ATMs, hospitals etc.) allowed to remain open.
Several state governments and police departments (Delhi, Maharashtra for instance) have also announced the imposition of Section 144 of India's criminal procedure code, which restricts the unlawful assembly of more than four people in an area.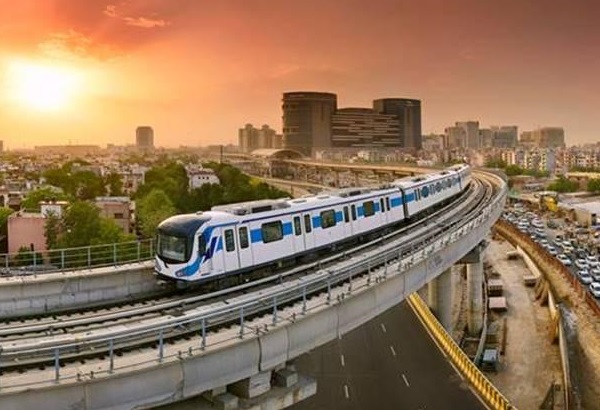 I usually don't cover operational / scheduling matters as the mainstream media is quite good at that, but these unprecedented measures required a special post.
With these restrictions in place, it's fairly certain no high-level metro-related decisions will be taken, no tenders will be invited or opened, or construction work carried out.
I'll take this time to continue to update the site's information pages (including the Quick Snapshot) and add new ones. Some recent ones added include Delhi's Air Train at IGI Airport and Nashik's Metro NEO system – an elevated BRT system proposed to run on OHE. Check them out! Drop a comment or send me a message if anything across the site needs to be updated.
I recently created a brand new LinkedIn page, so if we connected in the past (when I had a 'profile' and not a 'page') you might want to follow again.
Big thanks to all followers who continue to support me and bring news, images and tips to my attention. If you like what I do and would like to support, here are some things you can do:
Tell other people about the site. The biggest Thank You you can give me is a recommendation – whether it is a personal recommendation, a link on social media or just sharing my links when relevant on different sites and social media platforms.

Tell me about updates I miss. It's difficult to cover each update out there, so if you see something that you think would fit on the site (e.g construction update, milestone, approval or notice inviting tenders), then drop me a message via the contact page or mail me (contact at themetrorailguy.com) to let me know!
For more updates, check out the Home Page of The Metro Rail Guy!
– TMRG