India's largest tunnel boring machine (TBM) with diameter of 12.19m arrived in Mumbai's Priyadarshini Park neighborhood this Sunday morning after a 5000+ nautical mile journey from Shanghai Port to Mumbai's Jawaharlal Nehru Port to build twin 1,920m road tunnels for Mumbai's 29.2 km Coastal Road (Western Freeway) project.
This China Railway Construction Heavy Industry Co., Ltd. slurry machine passed factory acceptance tests (FAT) at the manufacturer's Changsha plant in December 2019 in the presence of officials from Larsen & Toubro and AECOM (General Consultant).
Larsen & Toubro will deploy the machine on the project's 3.93 km Package-4 for constructing 12m wide twin (3 + 3 lane) tunnels under Malabar Hill (75m deep) and Girgaum Chowpatty (25m deep) between Priyadarshini Park and Marine Drive in South Mumbai.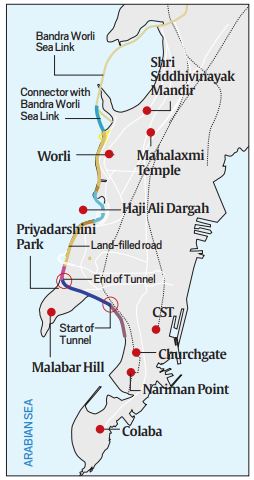 Per CRCHI's website, the TBM is 80m long, weighs 2,300 tons, has an installed capacity of 7,280 kW, gradeability of 5% and can achieve a 350m horizontal turning radius.
The tunnel construction faces complicated geological conditions that require excavation in deep overburden and will see the TBM pass through a compound stratum of basalt, breccia and shale. To solve these challenges, the TBM has been designed designed with a mixed cutter head with eight spokes and eight panels which will enable it to bore in the complicated strata for a long distance.
The TBM is fitted with a big-diameter slurry feeding port and several slurry flushing lines to increase the flow rate of slurry. In addition, this TBM has adopted many innovative systems, such as dual-chamber indirect slurry control system, dual-circuit automatic pressure system, high-torque and retractable main drive as well as high-power slurry circulation system.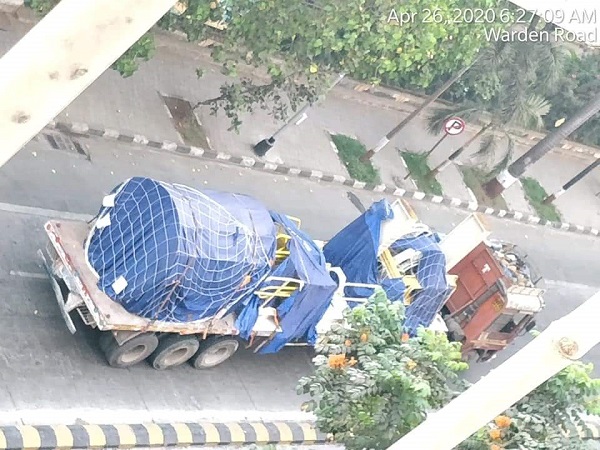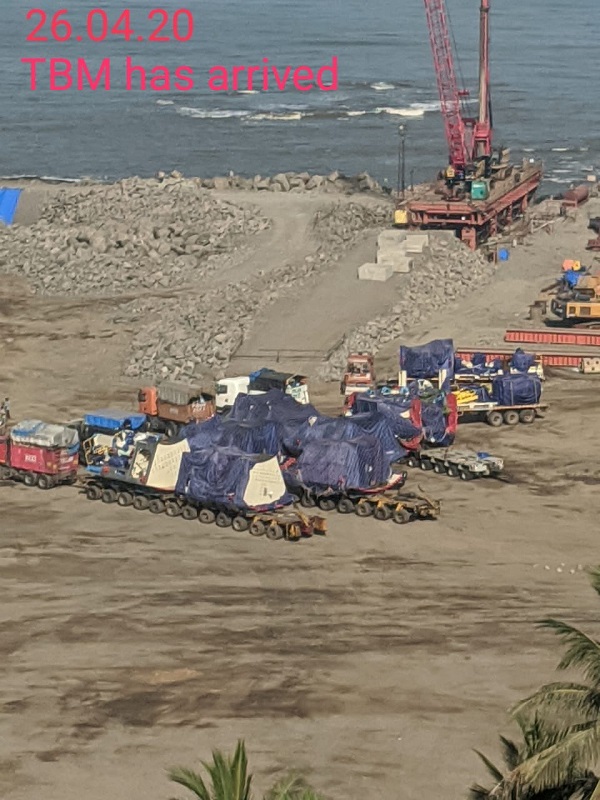 Video:
Images, project walkthrough video and a cool timelapse of the TBM shot during factory acceptance tests can be viewed here.
Besides this machine, CRCHI is supplying 4 smaller Ø6.67m slurry machines to Larsen & Toubro for Bangalore Metro's Phase 2 project. The first of them, nicknamed Urja, was lowered into Cantonment Station's shaft in March.
For more updates, check out my Home Page!
– TMRG