On Friday evening, Total Movements Private Limited – a logistics and supply chain company announced it had completed domestic deliveries for all 8 CRRC train-sets for Navi Mumbai Metro's 11.10 km Line-1 (CBD Belapur – Pendhar) from the Mumbai Port to Taloja Depot.
Train-sets for Navi Mumbai were produced by CRRC Zhuzhou Locomotive Co., Ltd. in China as part of a 300 million yuan (then approx. Rs 295 crore) contract that CIDCO awarded in July 2014. Each train-set for Navi Mumbai consists of two DM (driving motor) cars on either end and a trailer (T) car in the middle.
The first two 3-coach trains were delivered to the line's Taloja Depot in March 2019. Trial runs commenced within the depot in August and on the main-line to Pendhar Station (see map) in September 2019.
Total Movements completes Navi Mumbai Metro Project – Logistics of Metro cars
Total Movements was appointed as an Onshore Logistics service provider to support the development of Navi Mumbai Metro Project. These Metro coaches were received at Mumbai Port and moved to Navi Mumbai Metro Depot, Taloja.

Detailed route survey through the busy roads of Mumbai, deploying numerous specialized trailers at once, building of temporary roads as none of the main roads had the clearances required for safe movement and coordination with traffic police/multiple government authorities for smooth transportation through the city were the crucial challenges faced by our team.

With detailed route surveys, swept path analysis, accurate lifting plan and seamless coordination our team managed to overcome the challenges and delivered the coaches by unloading them on rails. Proud to have added another feather to our cap!
Some images shared by Total Movements –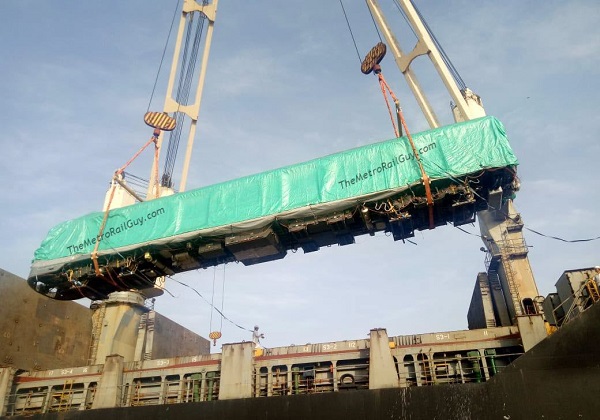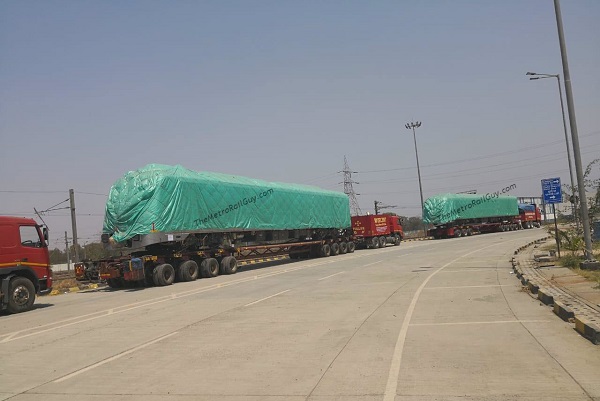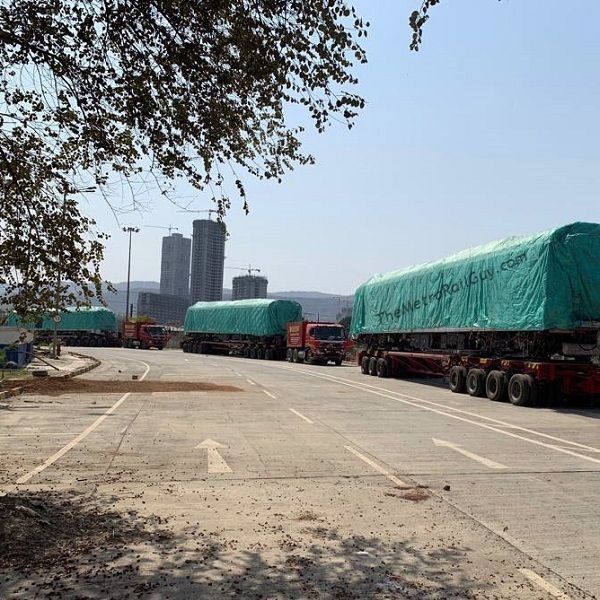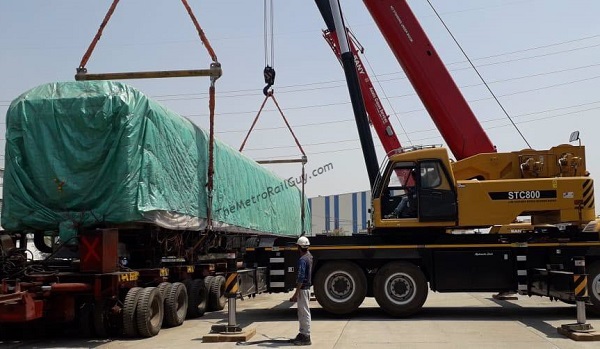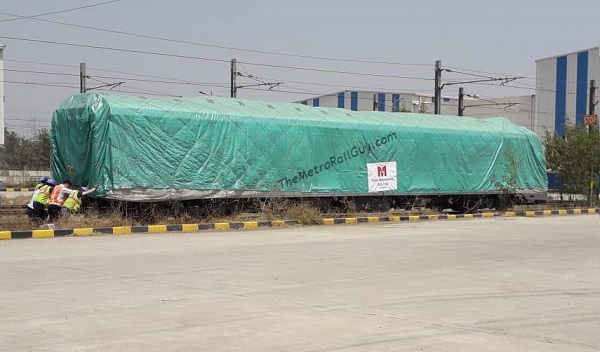 Back in December 2018, City and Industrial Development Corporation (CIDCO) invited bids for operating and maintaining Navi Mumbai's metro line but received no bids.
Since then CIDCO has been in revenue sharing negotiations with the Mumbai Metropolitan Region Development Authority (MMRDA) to possibly have the recently constituted MahaMumbai Metro Operations Corporation Limited (MMMOCL) take over its operations in addition to the lines within Mumbai. A decision on that has not yet been announced.
Update: Twitter follower @vinothkumartsg points out that the final train-set was received in January and a shunter was in the process of being commissioned.
For more updates, check out the Navi Mumbai section of The Metro Rail Guy!
– TMRG