On February 20, metro coach manufacturer BEML celebrated the completion of the 1st body shell for the rolling stock of Mumbai Metro's new 42.20 km Line-2 / Yellow Line (Dahisar East – Bandra – Mandale) and 30.5 km Line-7 / Red Line (Mira Bhayander – Dahisar East – Andheri East – CSIA T2).
The ceremony held in Bangalore was attended by officials from the Delhi Metro Rail Corporation (DMRC) and Mumbai Metropolitan Region Development Authority (MMRDA).
BEML began manufacturing coaches in July 2019 and will supply a total of 504 lightweight, fully-furnished, modern metro coaches for both lines' rolling stock which they secured under two separate orders –
(1) Contract MRS1 – 378 coach order (63 train-sets) valued at Rs 3015 cr – LOA issued to BEML in November 2018
(2) Additional Order – 126 coach order (21 train-sets) valued at Rs. 834 cr – LOA issued in August 2019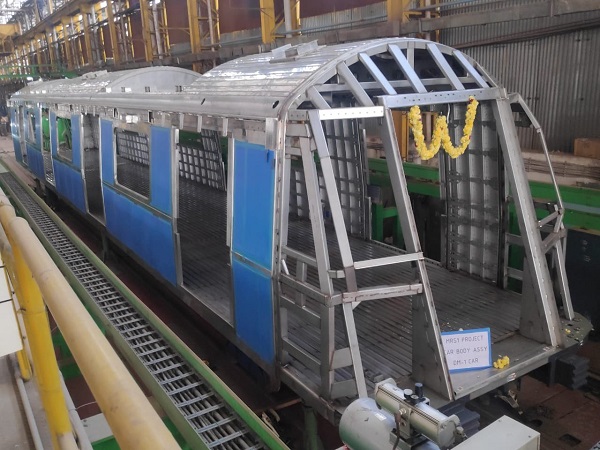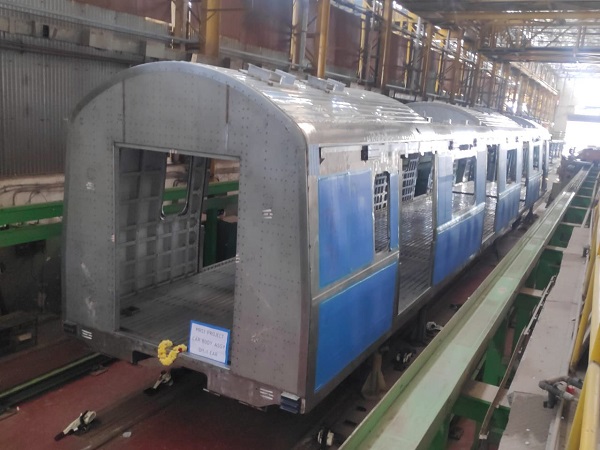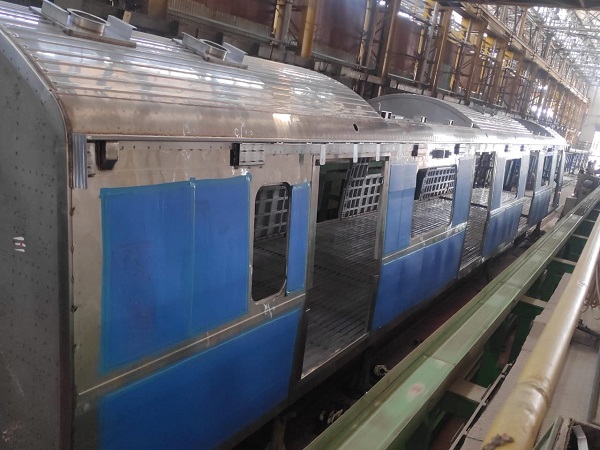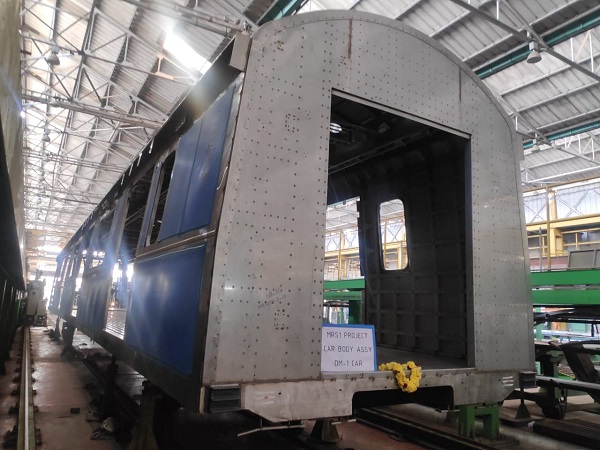 BEML aims to start supplying 6-coach trains to the Malvani Depot in Q3 2020 to facilitate the start of trial runs.
As per the contract specifications, these coaches will be of modern design, lightweight made of stainless steel/aluminium, with 3 phase AC drive having V.V.V.F. control, regenerative braking, compatible to work with ATP, ATC, ATO,UTO (CBTC based) provided by other designated contractors and capable of operating on 25 KV AC single phase 50 Hz rigid/flexible Overhead Catenary System (OCS).
More design specs and images shot in January can be viewed here – DMRC & MMRDA Inspect Mumbai Metro Line-2/7's BEML Rolling Stock
For more updates, check out the Mumbai section of The Metro Rail Guy!
– TMRG