In a nondescript property in Peenya or thereabouts in north Bangalore, Larsen & Toubro has completed casting over 3000 tunnel ring segments for building tunnels for the 21.386 km Line-4 (Reach 6 / Pink Line) of the 73.92 km Bangalore Metro Phase 2 project.
Larsen & Toubro is responsible for building the 2.755 km package RT-02 (Vellara Road – Shivajinagar) and 2.884 km package RT-03 (Shivajinagar – Tannery Road), which were awarded by the Bangalore Metro Rail Corporation Ltd (BMRCL) in February 2019.
A tunnel ring is typically 1.4 m wide, and consists of 5 segments + 1 smaller 'key' segment. As per an industry source, TBMs Avni & Lavi on RT-02 will build 3139 tunnel rings while TBMs Urja & Vindhya on RT-03 will build 3385 rings – leading to a total of 6524 rings (32,620 segments & 6524 key segments) that need to be cast.
Casting work using specialized molds commenced in August 2019: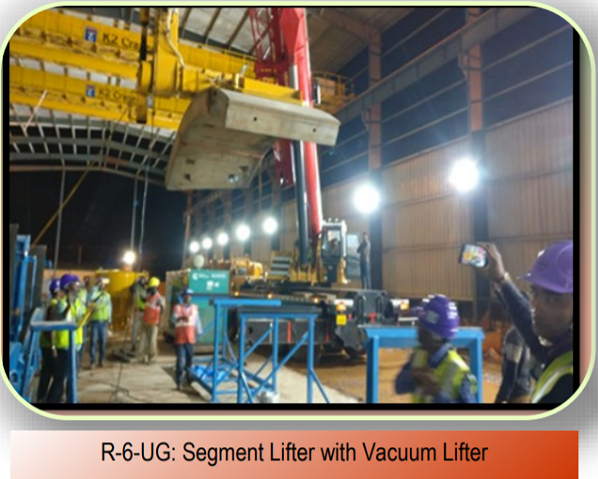 Here are some fantastic images of L&T's yard shared by ಬೆಂಗಳೂರು TrainUsers (@bengalurutrains) on Twitter –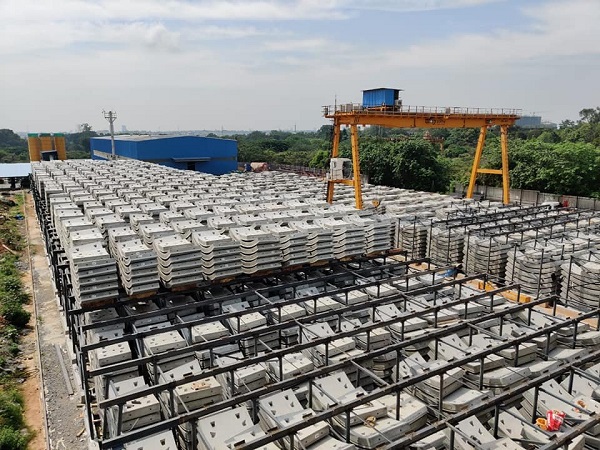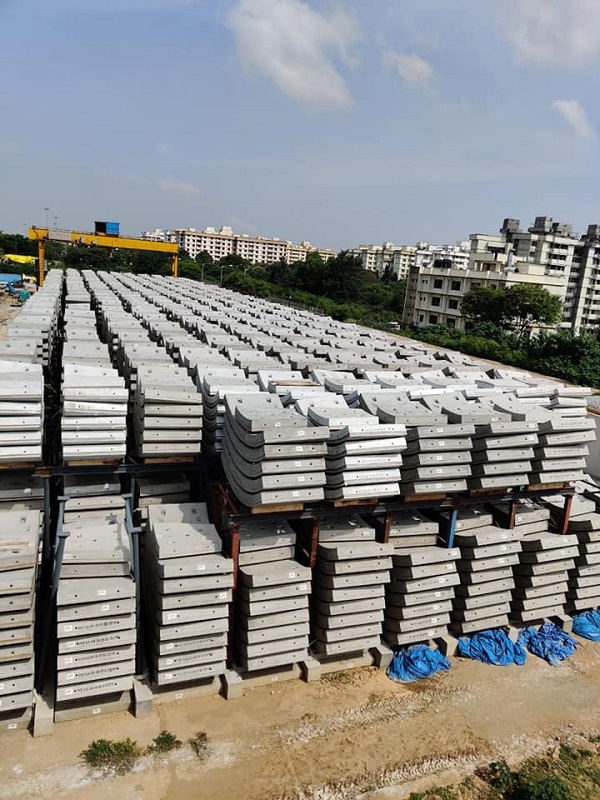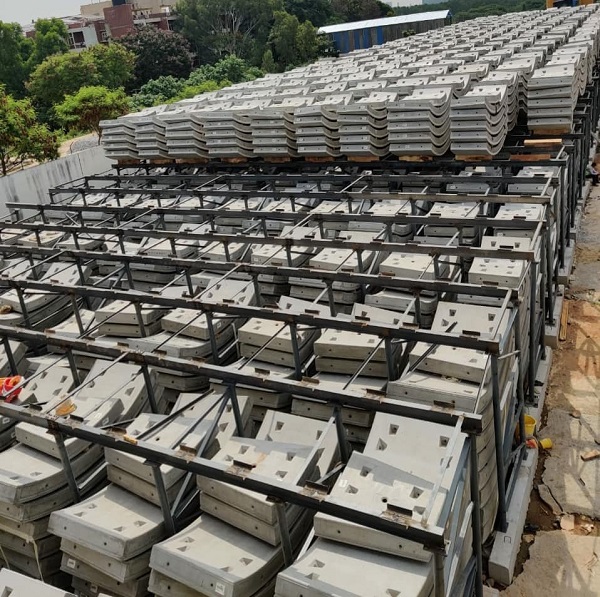 I've shared this before, but it's a perfect time to rewatch this excellent video demonstrating how L&T, Afcons and ITD Cementation's 9 tunnel boring machines will use segments to build rings for Bangalore Metro's tunnels after they're commissioned one after the other over the next 12 months.
Skip to 5 mins and 15 seconds if it doesn't automatically do so.
For more updates, check out the Bangalore section of The Metro Rail Guy!
– TMRG