On May 28, Janak Kumar Garg – the Commissioner of Metro Rail Safety (CMRS) from the Ministry of Civil Aviation inspected Delhi Metro's new Badli Train Maintenance Depot in north Delhi's Siraspur neighborhood.
After Khyber Pass and Sultanpur, Badli Depot is the third depot for stabling and maintaining trains on the Delhi Metro's 48.8 km Yellow Line (Line-2) that connects Samaypur Badli with HUDA City Centre in Gurgaon.
During the visit, the CMRS' team inspected the depot's infrastructure, train maintenance facilities, power supply, signalling and track-work. Besides Delhi Metro Rail Corporation officials, representatives from each of the main contractors – Larsen & Toubro (power supply), Alstom (signalling) and Rahee Infratech (track-work) were also present.
Here are two images shared by follower KPS –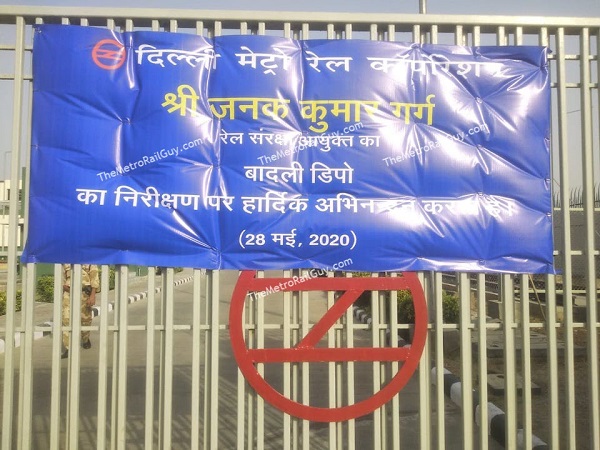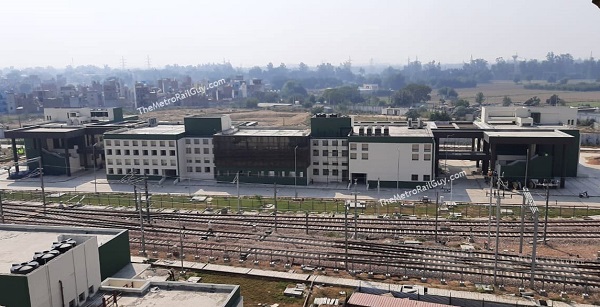 Badli Depot was constructed on a 22 hectare land parcel by JRC Grid Engineers with a contract valued at Rs. 92.80 crore as part of the Phase 3 project's package CC-93 . Although it was approved for construction in 2013, construction for it started only in 2016 due to a deadlock with local farmers over the acquisition of their farm land.
The depot includes 18 stabling lines, an inspection bay, workshop bay, repair section and a 870m test track among other smaller ancillary infrastructure.
Here are a couple images shot in December 2019 when the DMRC's MD visited to inspect the depot –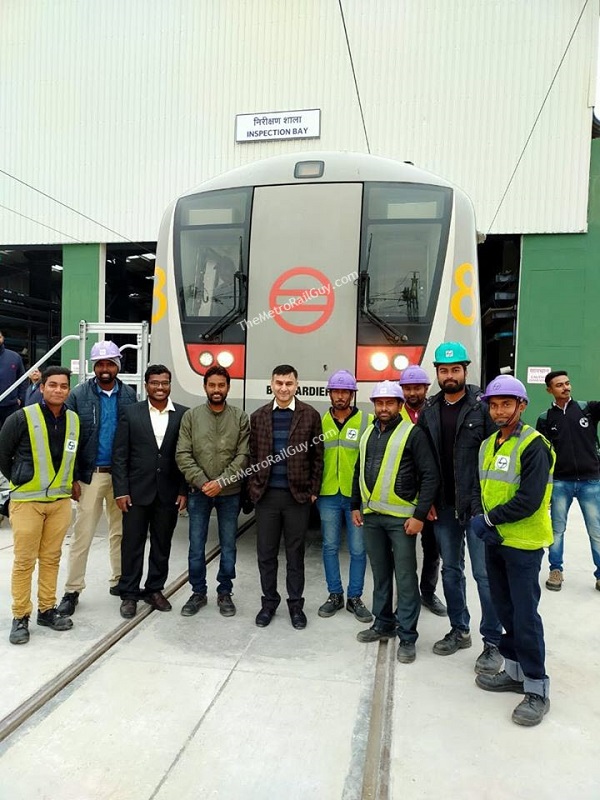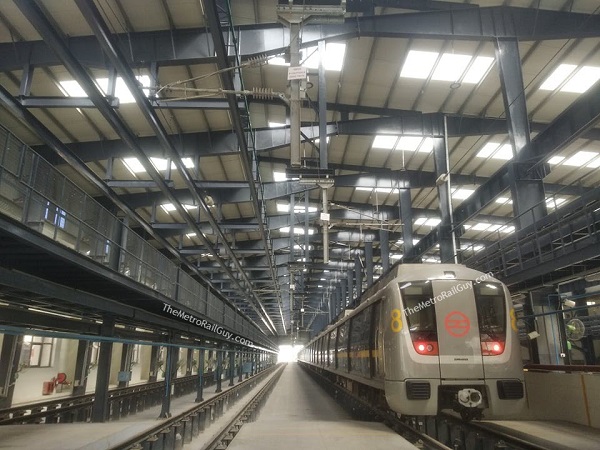 At this time, DMRC hasn't announced their game plan on how many trains they plan to stable here.
Fun fact – the depot has a 140m 2-lane underpass running right underneath it for local traffic between Rohini Sector-18 and Siraspur. I tweeted some images in May –
For more updates, check out the Delhi section of The Metro Rail Guy!
– TMRG