Mumbai Metro Rail Corporation Ltd. on Tuesday night announced via Twitter the delivery of the 1st batch of Head Hardened (HH) rails for Mumbai Metro's Line-3 (Aqua Line) project which'll connect Cuffe Parade – BKC – SEEPZ.
These special rails, for installation within the 33.5 km line's twin tunnels, are manufactured through a special heat treatment process to provide additional strength, lower residual stress, elongate track-life and minimize maintenance.
Here's MMRCL's press release verbatim:
The Mumbai Metro Rail Corporation (MMRC) has received its first lot
of rail tracks which sailed to Mumbai Port from Yawata, Japan, travelling through four weeks in high seas dispatched by M/s.Mitsui & Co. Ltd. The arrival of the first lot of Head Hardened (HH) rail tracks – weighing 3,615 metric tonnes – is significant mile stone as the civil work on the
Colaba-Bandra-SEEPZ Metro-3 corridor are also getting completed in portions and track works can be taken up. The remaining lot of 7,125 metric tonnes will arrive in two batches this year.

"These rail tracks will be a High Attenuation Low Vibration Track System – first of its kind technology in India – to reduce the noise and vibration levels during train operations" said Mr.Ranjit Singh Deol, MD, MMRC. " He further said "We consider this a crucial development as we move closer to creating a faster and more convenient way to travel", concluded Mr.Deol. High Vibration Attenuation track will reduce vibrations-to the extent of 20-22 VDb over and above a normal metro track. This level of reduction is a substantial mitigation of vibrations.

The rails will be transported from the Mumbai Port to MMRC yard in BKC in the next few days. All precautionary measures related to Covid-19 laid down by the state government are being followed in the operations.
Per a MMRCL engineer I spoke with, each rail is 18 meters long, weighs 1083 kg and made of Head Hardened 60E1 – 1080 grade as per Indian Railway Specification T-12-2009. The remaining lot of 7,125 metric tonnes will arrive in two batches this year, scheduled to be shipped later this month and in October 2020.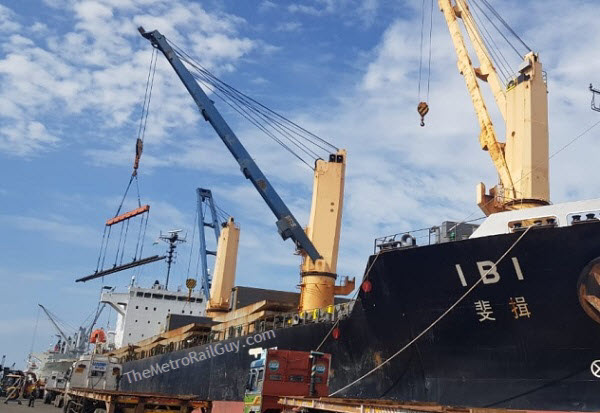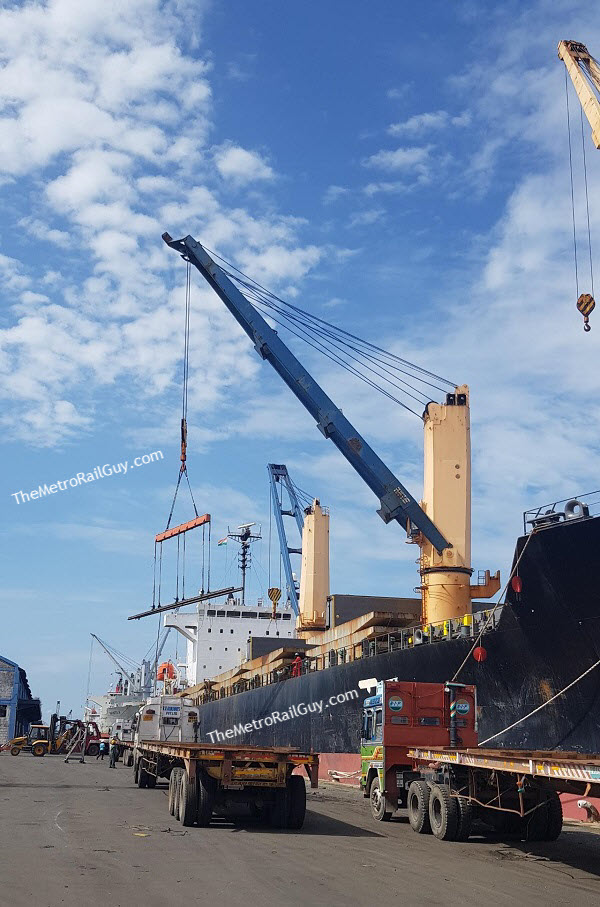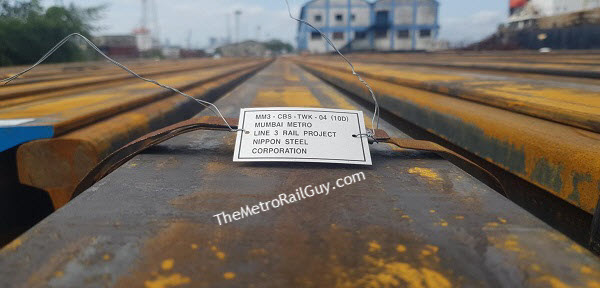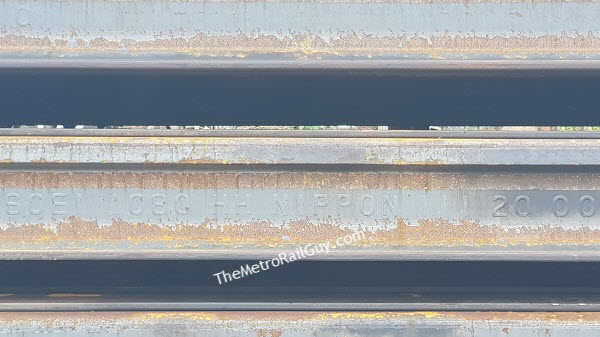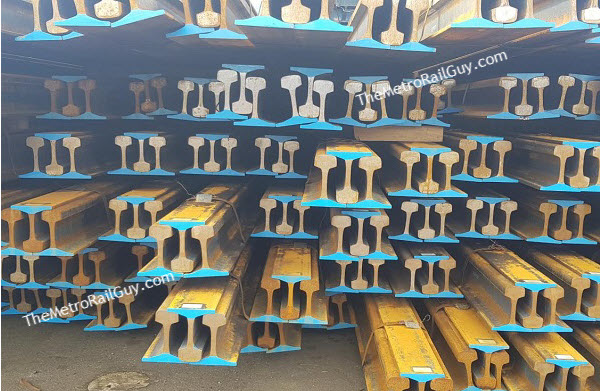 The 'High Attenuation Low Vibration Track System' mentioned in the press release to reduce noise and vibration will be accomplished by using unique twin-block sleepers which will be fitted with rubber boots and resilient pads as seen below –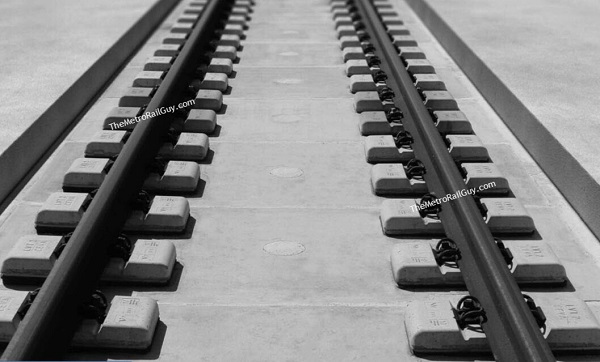 Delhi Metro has a similar special track system, using a combination of soft steel coil springs within track slabs, on the Violet Line's Central Secretariat – Mandi House – Kashmere Gate section to reduce vibrations. That 'Heritage Line' section was built during the 162 km Delhi Metro Phase 3 project.
For more updates, check out the Mumbai section of The Metro Rail Guy!
– TMRG