Abhai Kumar Rai – the Commissioner of Metro Railway Safety (CMRS) under the Ministry of Aviation on Friday inspected a 3 km mostly underground section of Kolkata Metro's 16.34 km East-West Line-2 between Salt Lake Stadium – Phoolbagan Station – Sealdah Crossover.
The CMRS led a 3 member team and inspected everything you can think of – the section's civil structure, tunnels, tunnel ventilation system (TVS), rails/tracks, third rail, elevators, escalators, fire fighting system, Hitachi-STS signalling & train-control system, control room and passenger facilities at Phoolbagan Station. During the inspection, the team also boarded a BEML train for a test run and clocked a maximum speed of 94 kmph.
After this section is approved and becomes operational, it will extend the newly inaugurated 5.3 km Salt Lake – Sector V Line-2 by 1.7 km to 7 kms through 1 new station at Phoolbagan.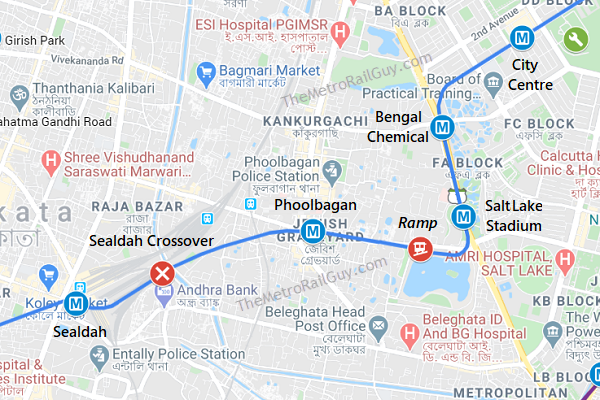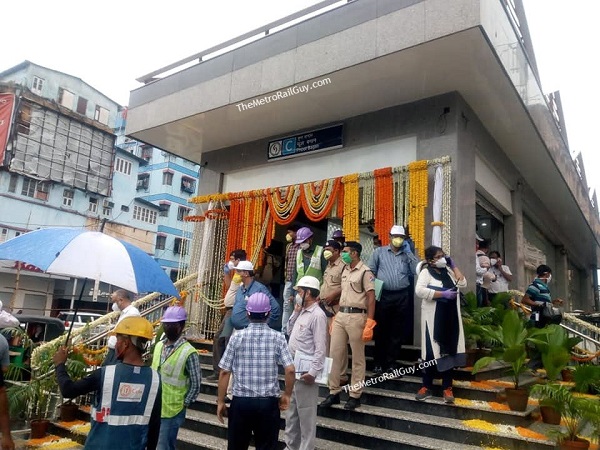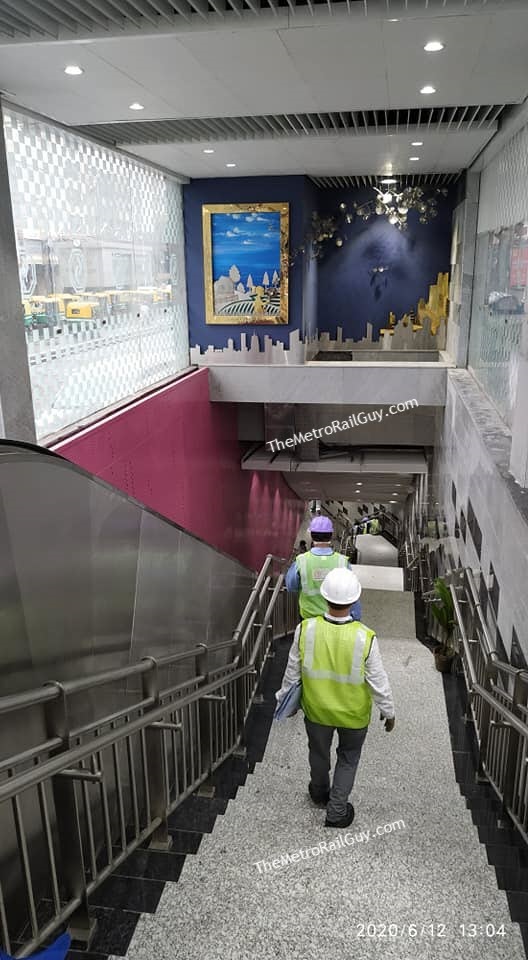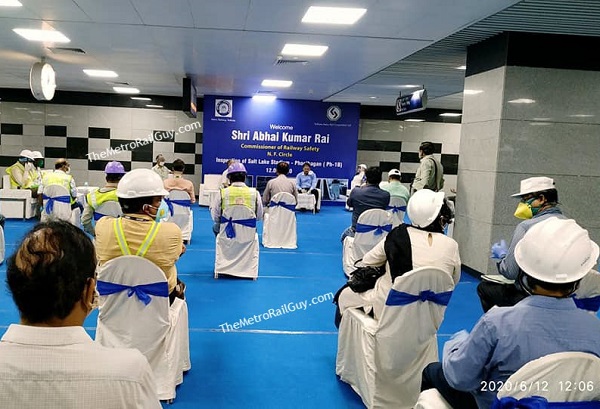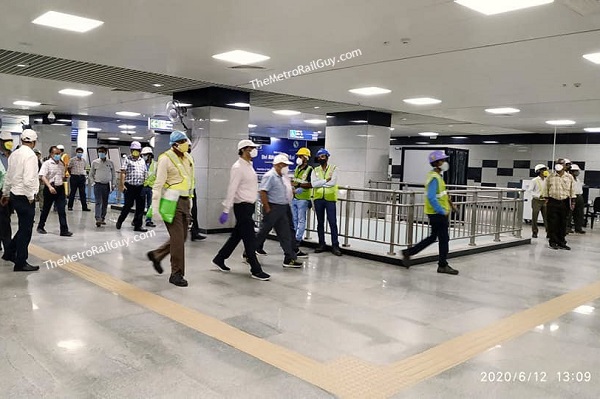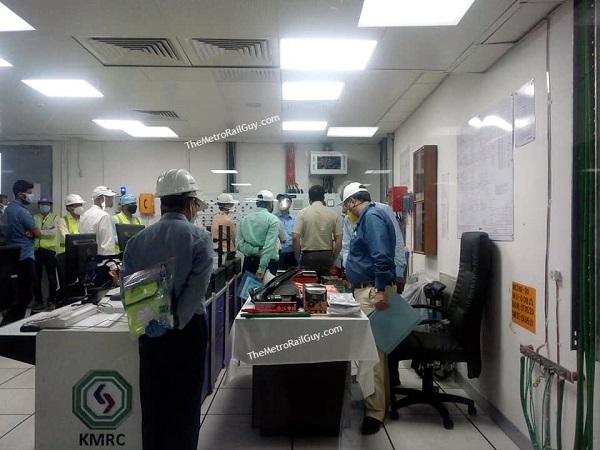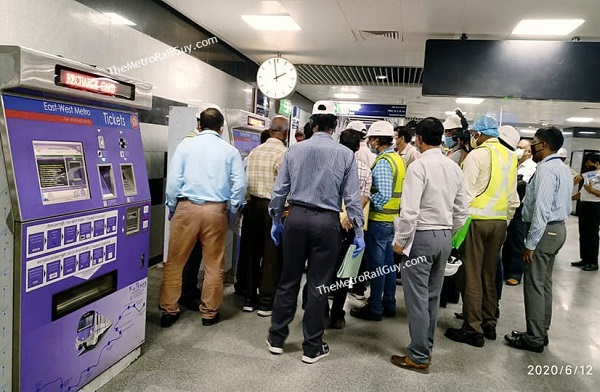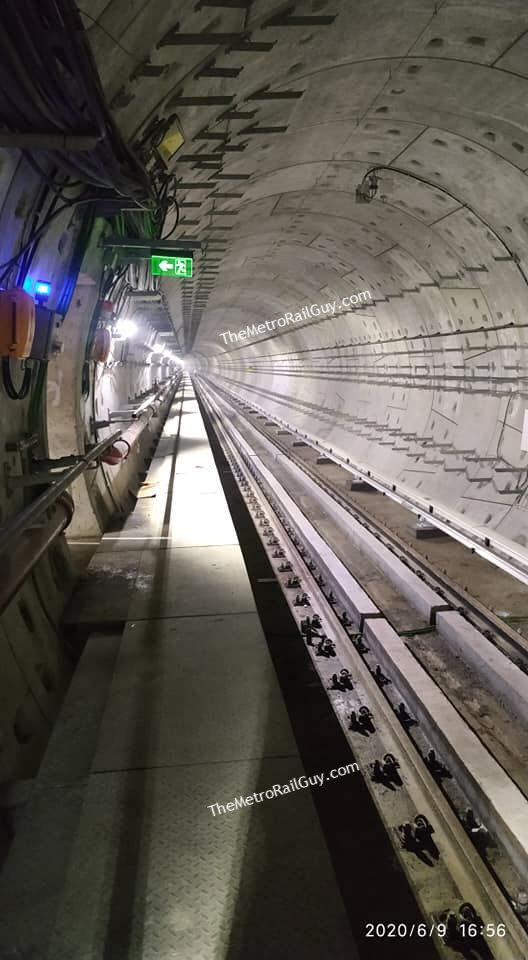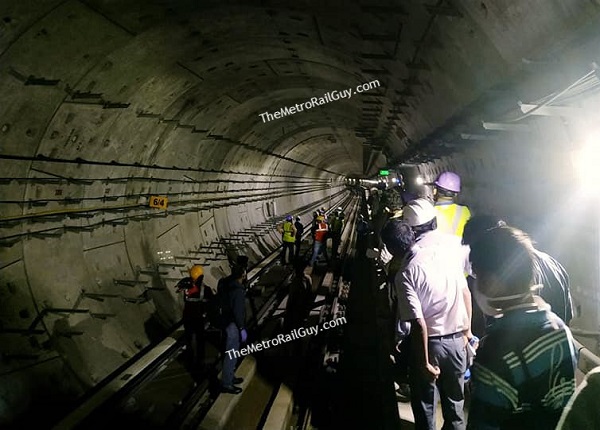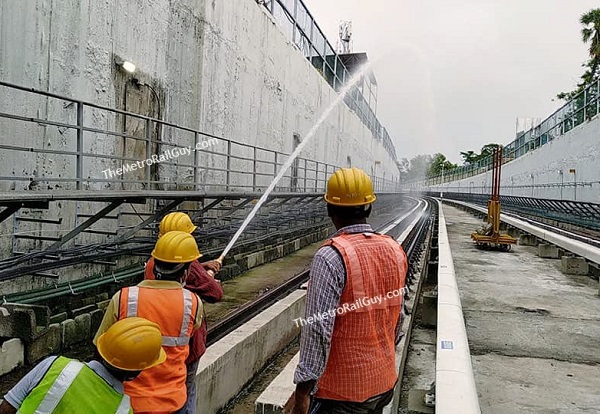 Some videos from local news channels:
Video: Demonstration of #Kolkata Metro Line-2's tunnel ventilation system (TVS) to clear smoke pic.twitter.com/R8eJkF9IpU

— The Metro Rail Guy (@TheMetroRailGuy) June 12, 2020
Approvals from the CMRS are typically conditional in nature and take half a week to come through, so we'll have to wait and see what conditions are laid out for Kolkata Metro Rail Corporation (KMRC) to begin operations.
For more updates, check out the Kolkata section of The Metro Rail Guy!
– TMRG