Back on June 12, workers from TATA Projects Limited – China Harbour Engineering Company (TPL-CHEC) JV erected their 100th U-girder in Thane for packages CA-09 and CA-11 of Mumbai Metro's Line-4 (Green Line) which will connect Wadala and Kasarvadavali.
This small but significant contractor-level milestone on the 32.32 km line was achieved between piers P75-P76 in front of Raheja Gardens in Thane West, and comes 6 months after they erected their first U-girders for each package in December 2019.
Contracts for both packages were awarded to TPL-CHEC on March 5, 2018 after they emerged as their lowest bidder in February 2018.
• CA-09: Garodia Nagar to Surya Nagar in Vikhroli (6.406 km, 7 stations)
• CA-11: Mulund Fire Station to Majiwada in Mulund's Veena Nagar (6.099 km, 7 stations)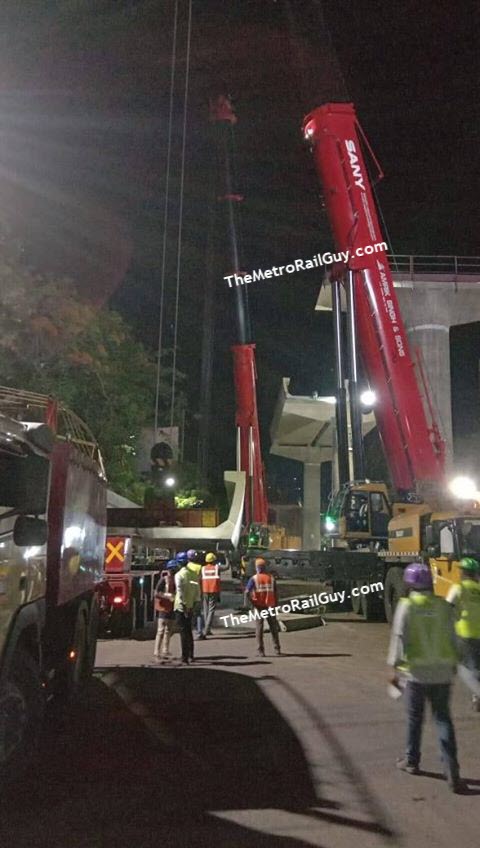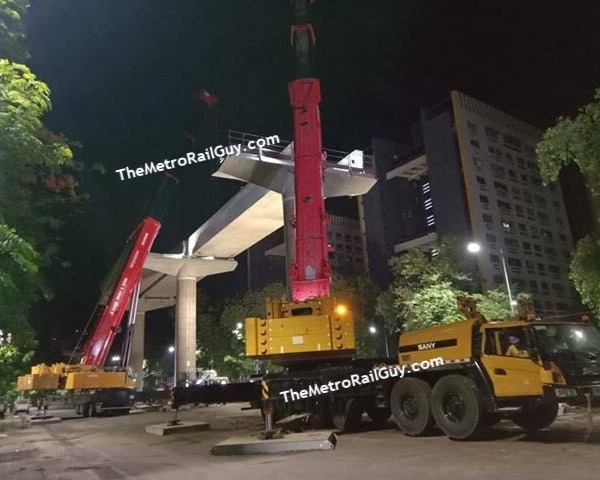 Weighing 140 mt, this 24.50 long U-girder was cast at the firm's combined casting yard at Hiranandani Estate in Thane.
MMRDA hasn't updated their website's status page since January 29, so it's tough to gauge the line's progress. Per a source, a total of approximately 300 U-girders of different sizes ranging between 16.50, 17.50, 18.50, 19.50, 21.50, 23.50 & 27.50 meters will eventually be erected with a mix of I-girders.
For more updates, check out the Mumbai section of The Metro Rail Guy!
– TMRG