Larsen & Toubro in the presence of officials from the National Capital Region Transport Corporation (NCRTC) today officially began piling works to build the 33 km Duhai (EPE) – Modi Nagar North – Shatabdi Nagar section of the 82.15 km Delhi – Meerut (RRTS) line.
L&T was awarded this section (Package 3)'s Rs 1797 crore contract in March 2020 after they emerged as its lowest bidder for 2 lots (sub-packages) in February. L&T is chasing a deadline of 910 days (2.5 years) and will be building the line's elevated viaduct with support from a casting yard located in Shatabdi Nagar in Meerut.
Package 3 – Lot 1: Elevated viaduct from Duhai (EPE) to start of Modi Nagar North and 2 elevated stations viz. Murad Nagar & Modi Nagar South
Package 3 – Lot 2: Elevated viaduct from start of Modi Nagar North Station to Shatabdi Nagar Station and 5 elevated stations viz. Modi Nagar North, Meerut South, Partapur, Rithani & Shatabdi Nagar. Out of these, the Partapur and Rithani stations will serve as local Meerut Metro only stations.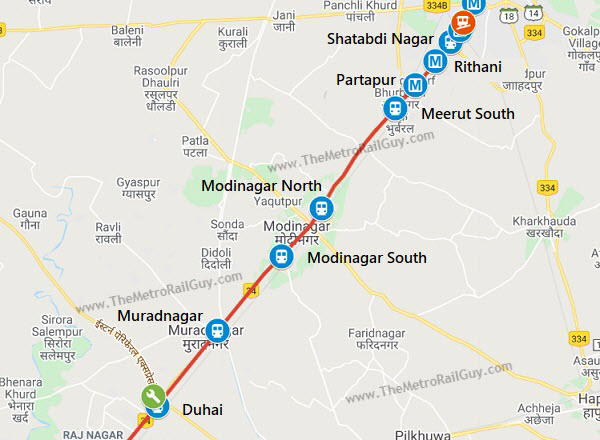 For today's ceremonial drives, L&T deployed two pilings rigs at Asalat Nagar village in Muradnagar and at Shatabdi Nagar in Meerut. Here are a few images from both sites: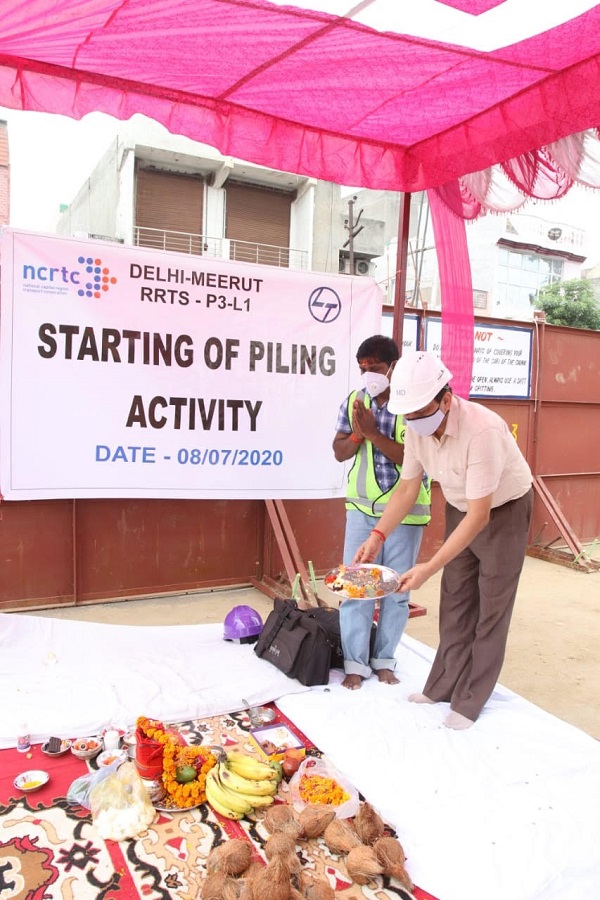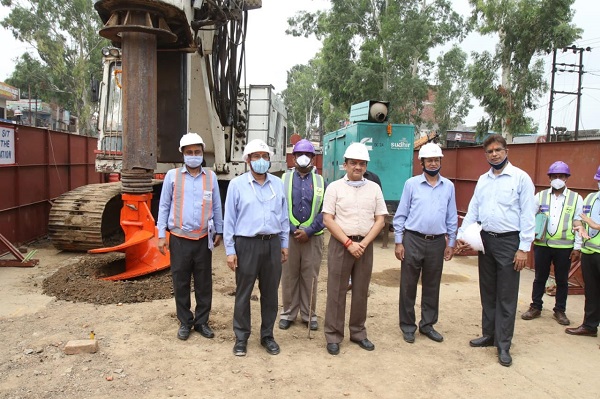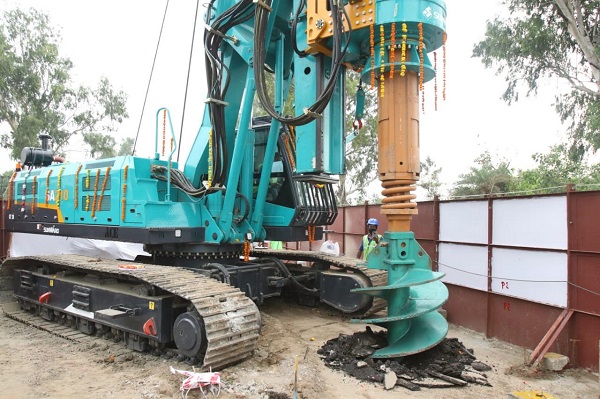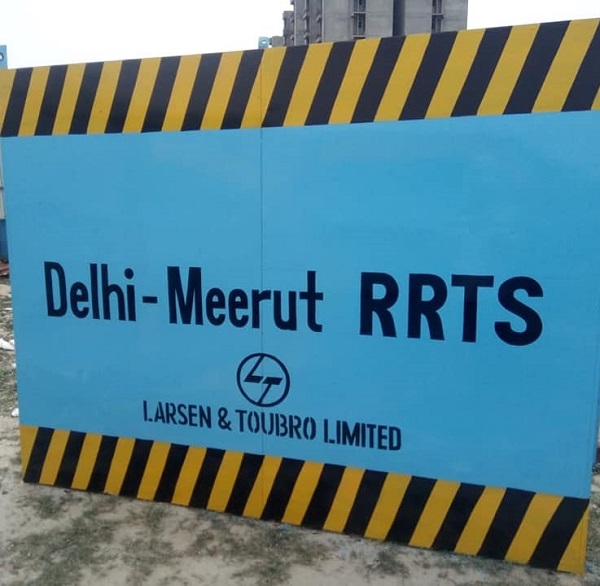 With this development, roughly 51 kms of the line has entered into the construction stage. 18 km of the line's priority section (Sahibabad – Duhai) is under construction by APCO-CRFG (Package 2) and KEC-CCECC JV (Package 1) with segment launching activity expected to begin anytime now.
For more updates, check out the NCR RRTS section of The Metro Rail Guy!
– TMRG