This morning, a crew from APCO – CRFG JV launched the first ever 10.5 meter wide precast segment for building the elevated viaduct of the 82.15 km Delhi–Meerut RRTS line in Ghaziabad district.
The feat was achieved by the team using a launching gantry nicknamed Tarini 2.1 between piers P382 – P383, right in front of the gate leading to Milestone Institute of Professional Studies (MIPS) near the upcoming Duhai Station of the 18 km 'priority section' section of the line.
APCO-CRFG JV is responsible for building Package 2, which they were awarded for Rs. 605.56 crore by the National Capital Region Transport Corporation (NCRTC) in April 2019. Their scope of work includes building a 10.3 km viaduct from Ghaziabad Station to the Duhai Eastern Peripheral Expressway (EPE) crossing, with 2 elevated stations at Guldhar and Duhai.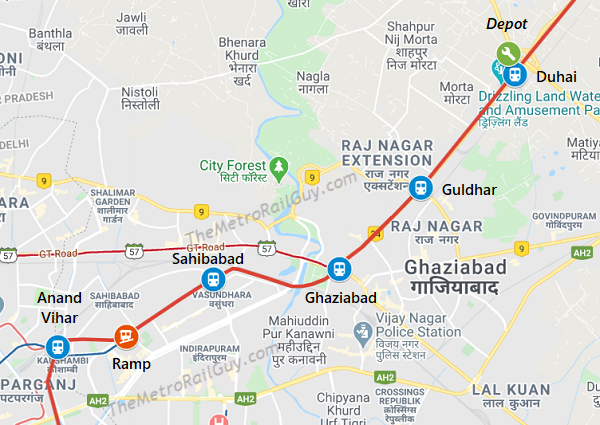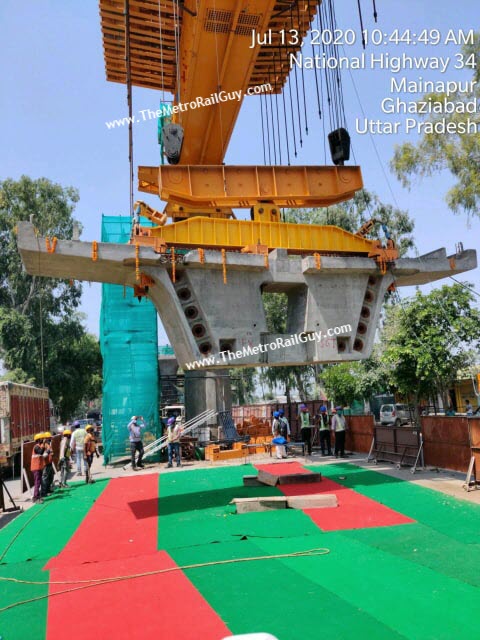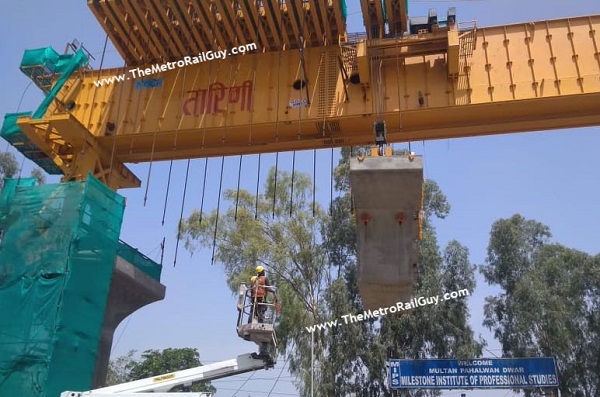 The first ever precast segment was cast by APCO-CRFG in mid-January 2020 at their yard located in Vasundhra, Ghaziabad.
KEC–CCECC JV on the 7.3 km Package 1 (Sahibabad – Ghaziabad) isn't too far behind – their team cast their first segment in late-January and are currently in the process of setting up their first launching gantry, nicknamed Tarini 1.1, near Sahibabad Station.
For more updates, check out the NCR RRTS section of The Metro Rail Guy!
– TMRG