This morning, a crew from KEC International and China Civil Engineering Construction Corporation (KEC-CCECC) JV launched their first 10.5 meter wide precast segment for building the elevated viaduct of the 82.15 km Delhi–Meerut RRTS line in Ghaziabad district.
The feat was achieved by the team using a launching gantry nicknamed Tarini 1.1 between piers P31 – P32, near the Sahibabad Station of the 18 km 'priority section' section of the line.
KEC-CCECC JV is responsible for building Package 1, which they were awarded for Rs. 579.76 crore by the National Capital Region Transport Corporation (NCRTC) in August 2019. Their scope of work includes building a 7.3 km viaduct, from the Sahibabad Ramp (located east of Anand Vihar Station) to Ghaziabad Station, with two elevated stations at Sahibabad and Ghaziabad.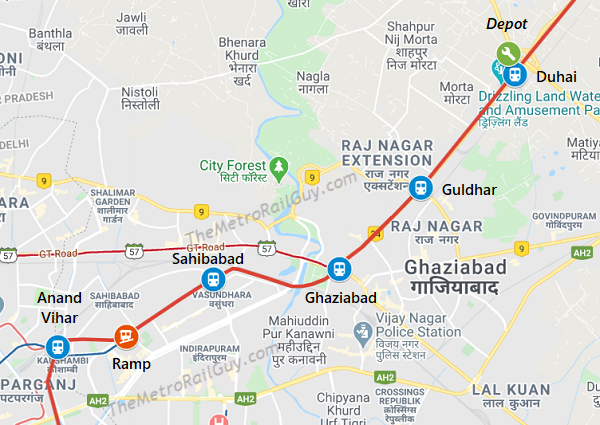 The team had cast their first segment in late-January 2020 at their Vasundhra casting yard, and began setting up their launching gantry on-site in late-June.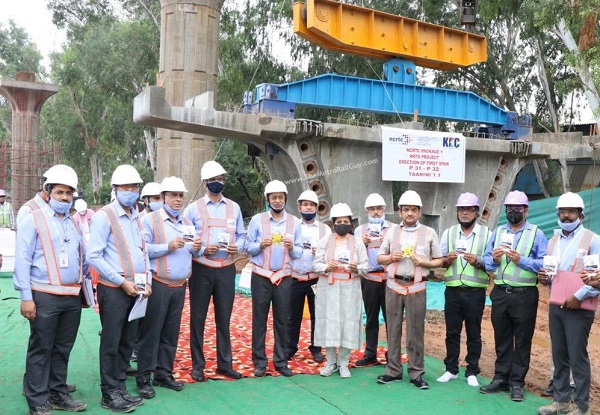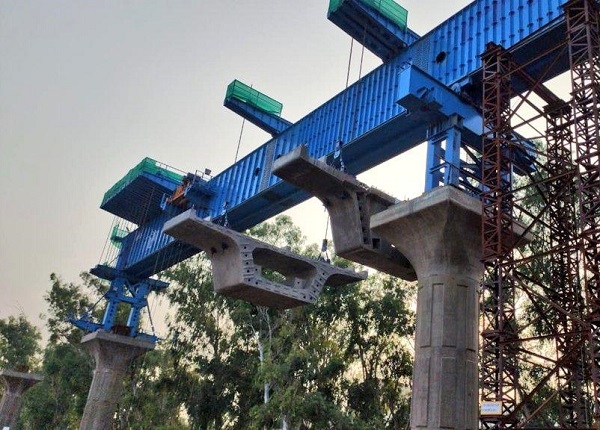 Meanwhile, APCO-CRFG JV working on the 10.3 km Package-2 (Ghaziabad – Duhai) of the line today completed building their section's 1st span between piers P382 – P383 near the upcoming Duhai Station after commencing launching works on July 13: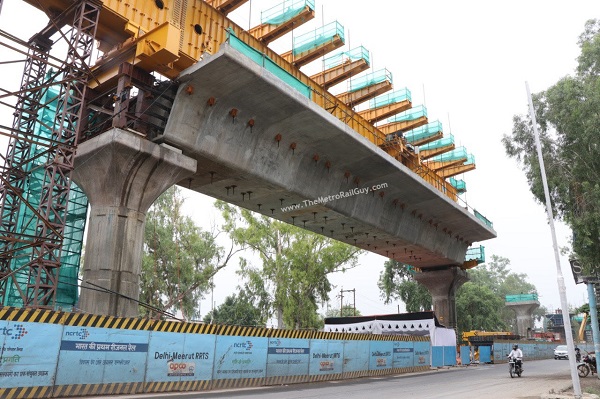 For more updates, check out the NCR RRTS section of The Metro Rail Guy!
– TMRG