Last night, workers from China Civil Engineering Construction Corporation – KEC International (CCECC – KEC) JV started pouring concrete to cast the first pier in Delhi's Keshopur neighborhood for constructing a 12.375 km elevated extension of Delhi Metro's Line-8 (Magenta Line) between the Vikaspuri Ramp and Haiderpur-Badli Mor Station.
The pier's exact height is unknown at this time, but I estimate it to be around 15 feet (4.5 meters) tall. Here's a snippet from DMRC's press release:
The average height of piers on this corridor is 10m. However, piers will be 20m high at Madhuban Chowk (crossing with Line 1) and 25m at Haiderpur Badli Mor where this line will cross Line 2. At Haiderpur Badli Mor, the viaduct level is going to be at 28m, the highest in the history of Delhi Metro
CCECC – KEC JV's Package DC-01 is the first section of the 61.679 km (and growing) Delhi Metro Phase 4 project on which work started in December 2019 with a deadline of 30 months. Casting work for this very pier's pile cap began earlier month, while workers at the Mundka casting yard completed casting the first batch of 28 meter U-girders last week.
This package combined with other civil packages, DC-03R, DC-05 & DC-06 (see package & status details), will form a 28.92 km extension of Line-8 from Janakpuri West towards RK Ashram through 22 new stations.
DC-01 includes 10 elevated stations at Keshopur, Paschim Vihar, Peeragarhi, Mangolpuri, West Enclave, Pushpanjali, Deepali Chowk, Madhuban Chowk, Prashant Vihar & North Pitampura along the Outer Ring Road.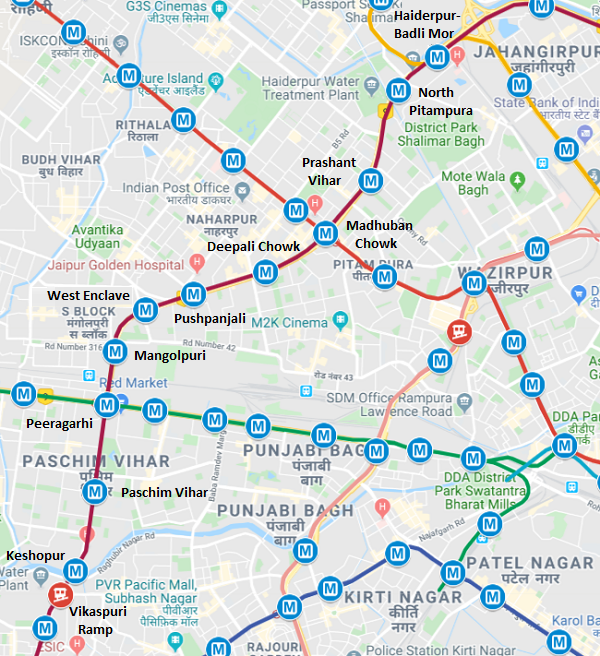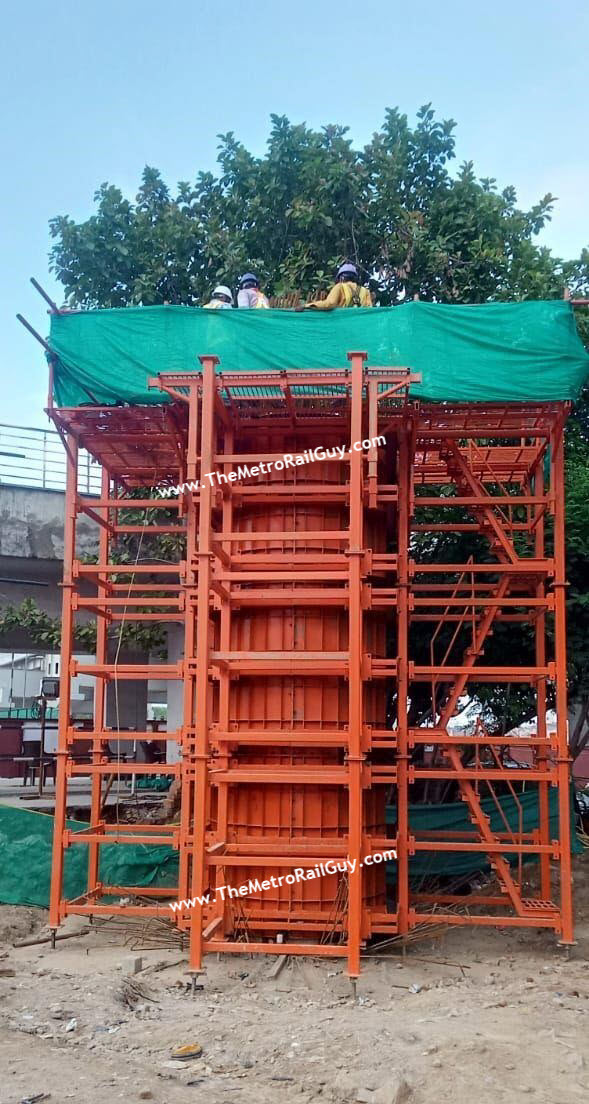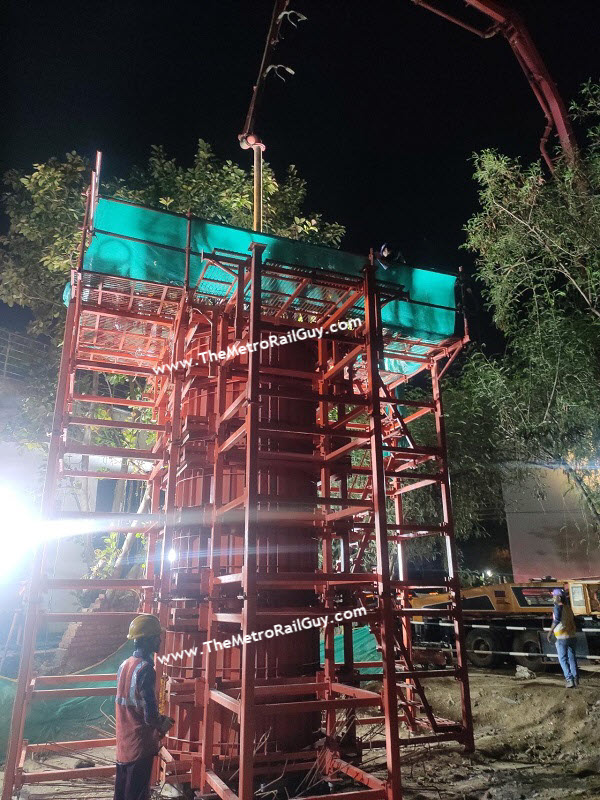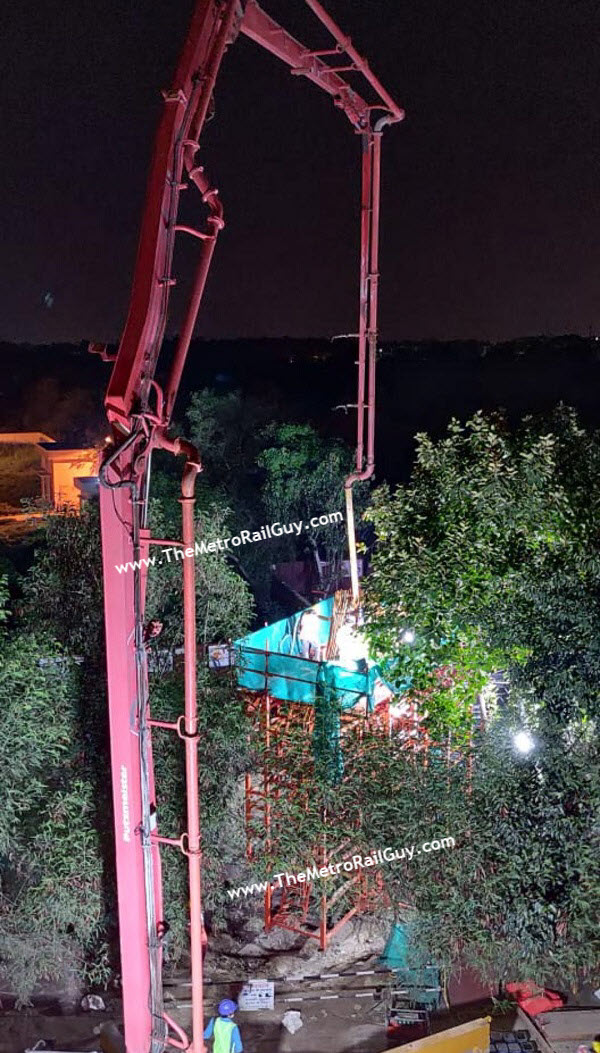 For more updates, check out the Delhi section of The Metro Rail Guy!
– TMRG