Last week, workers from J Kumar Infraprojects in Mumbai began assembling the first straddle carrier to be used for a metro project's construction in India.
This type of construction equipment is typically used at shipping ports and large construction yards, and J Kumar procured one from DLT Engineering in China for specifically hauling different types of girders through the streets for building package 3 of Mumbai Metro Line-6's which comprises of a 15.18 km viaduct and 13 stations.
Here's some information on its value and shipping from Panjiva, a market intelligence website:
Goods Described: MANUFACTURING SUPPLY OF STRADDLE CARRIER GANTRY DLT155
(CKD) Item Quantity: 1.0
Item Unit Value (INR): 5,15,15,100.0
Item Assessment Value (INR): 5,15,15,100.0
Duty on Item (INR): 14287700.0
Arrival Date: 2020-02-19
Consignee: J Kumar Infraprojects
Port of Unlanding: Mumbai (ex Bombay) (IN)
Shipment Origin: China
Value of Goods: USD 719,304.81
J Kumar's straddle carrier has a max capacity of lifting 155 tons. Here are some snaps of it being assembled on BMC Road just west of Lokhandwala Complex near the first pier of Line-6's viaduct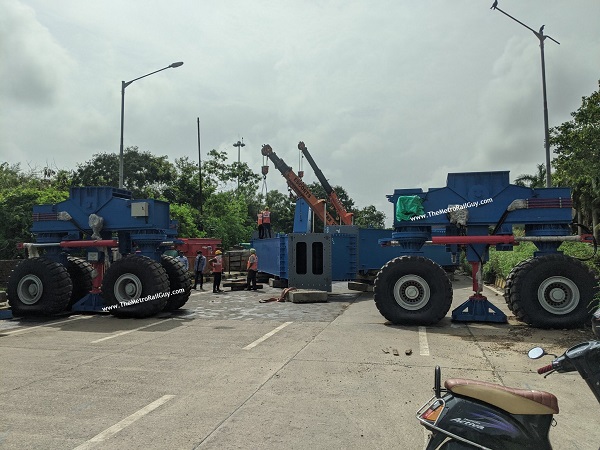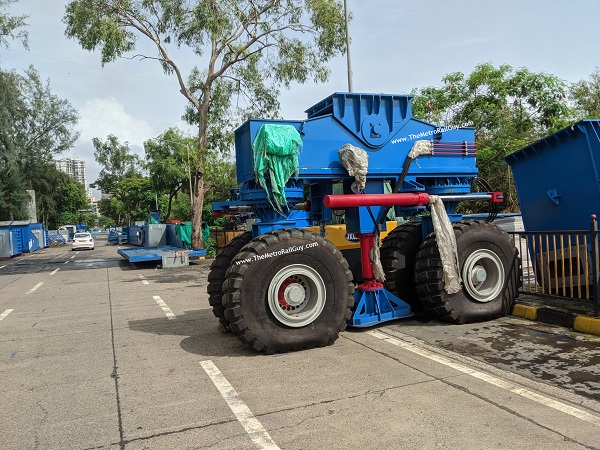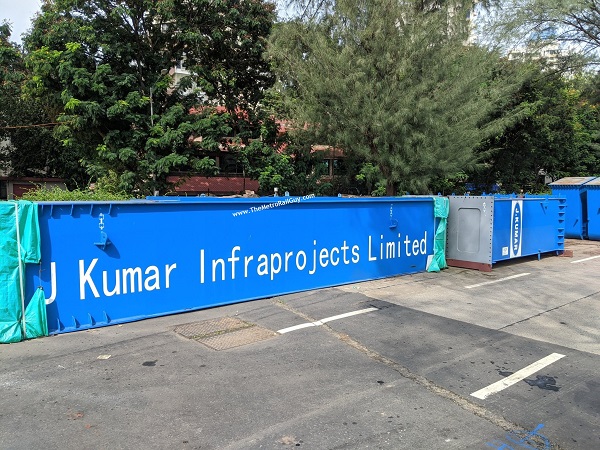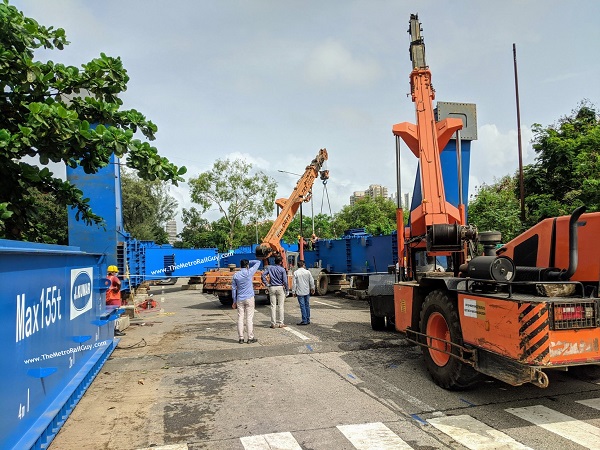 Here's a nice video of a similar but way smaller hybrid straddle carrier, just to demonstrate how it'll finally look and function:
For more updates, check out the Mumbai section of The Metro Rail Guy!
– TMRG