Afcons Infrastructure today announced the completion of a 43.5 meter deep ventilation shaft – India's deepest for a metro line – at Strand Road on the eastern bank of the Hooghly River for Kolkata Metro's 16.34 km east-west Line-2 project.
The shaft's depth is reportedly equivalent to a 15 storey building and has a 10.3m inner diameter with a circular lining wall of minimum 500mm thickness. Concrete grade of M40 was used to build it.
When commercial operations begin on the underground section of the line between Howrah Maidan and Sealdah, estimated in 2023, this shaft will aid in air circulation (ventilation) of the line's twin tunnels, extract smoke in case of a fire, and provide an evacuation escape route in case of emergencies.
Afcons had completed tunneling works to this shaft from Howrah Station in June 2017 using Herrenknecht EPB Tunnel Boring Machines (TBMs) nicknamed Rachna and Prerna while passing underneath the 460m wide Hooghly River at varying depths between 11-15 meters.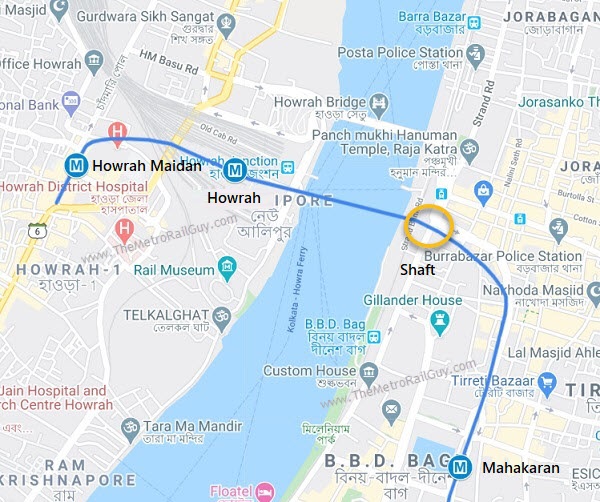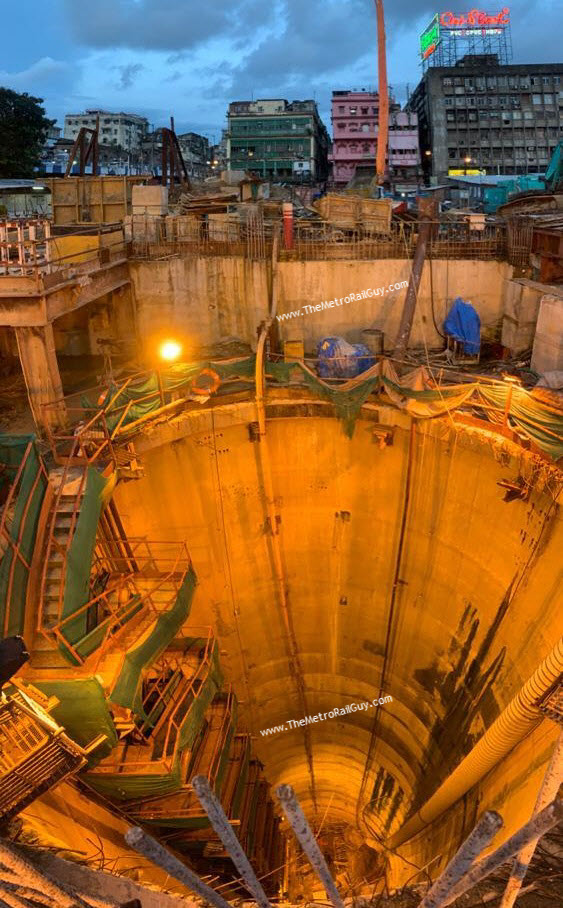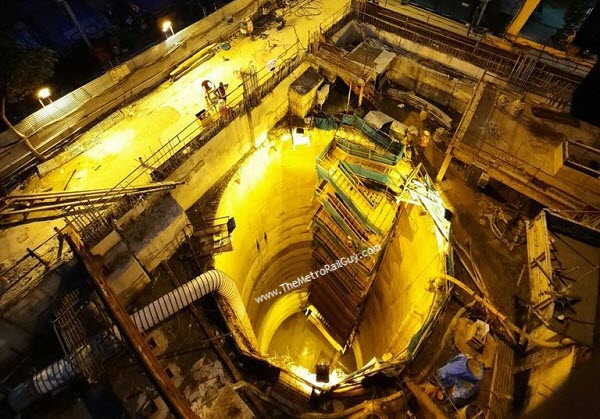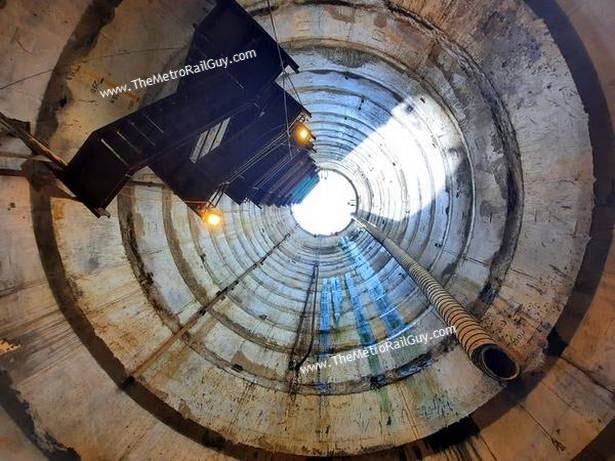 The shaft's base slab was cast this morning. Here's a local media report:
For more updates, check out the Kolkata section of The Metro Rail Guy!
– TMRG
Hat-tip to Lost in Mumbai