The Indian government's Secretary of Ministry of Housing & Urban Affairs (MoHUA) on Friday night revealed the final design of the 31.254 km Pune Metro Phase 1 lines' 34 new Titagarh Firema train-sets via a video on Twitter – a day prior to their official design reveal planned by Titagarh Group.
The aluminium-bodied coaches for Pune Metro were designed by Titagarh Firema S.p.A in Italy where an undisclosed number of initial train-sets will be manufactured. The first 3-coach train-set is planned to be delivered in June 2021 and Titagarh claims these coaches with 15.5T axle load will be the lightest in India.
The highly impressive design indicates the train-sets will be colour-coded depending on the line they'll service:
Line-1 (Purple Line): Pimpri Chinchwad Municipal Corporation (PCMC) – Swargate (16.589 km, 14 stations)
Line-2 (Aqua Line): Vanaz – Ramwadi (14.665 km, 16 stations)
This will enable lower infra cost & higher energy efficiency. These coaches are being manufactured & first 3 will be delivered by June 2021. Commencing operation of Metro will provide Ease of Living to citizens. This is a huge step towards @makeinindia & #SelfReliant India. pic.twitter.com/8UDiMfCbt2

— Durga Shanker Mishra (@Secretary_MoHUA) August 14, 2020
MoHUA stole Titagarh Group's thunder as they had planned to reveal the train's design on India's Independence Day today. On Friday night, they tweeted this teaser:
Here's a look at Pune Metro's train design as it evolved over the past year that I shared earlier in May –
August 2019 – Concept Design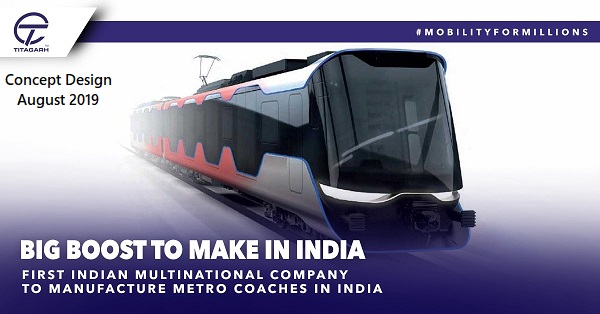 March 2020 – Updated Design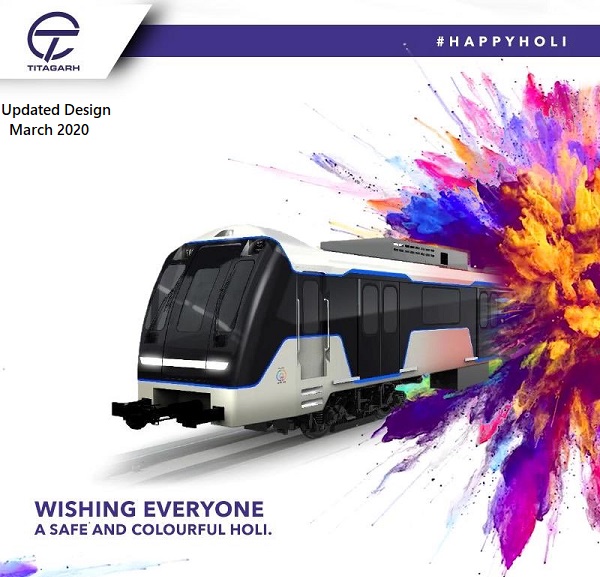 May 2020 – Updated Design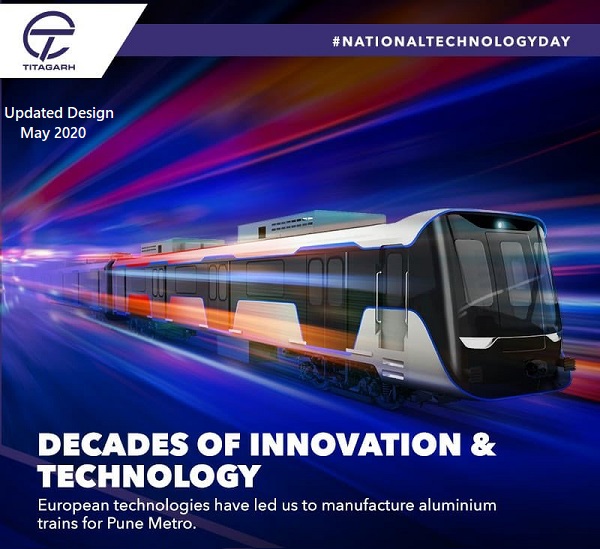 August 2020 – Final Design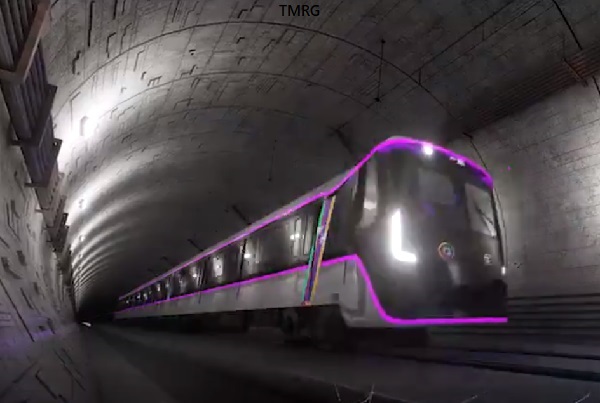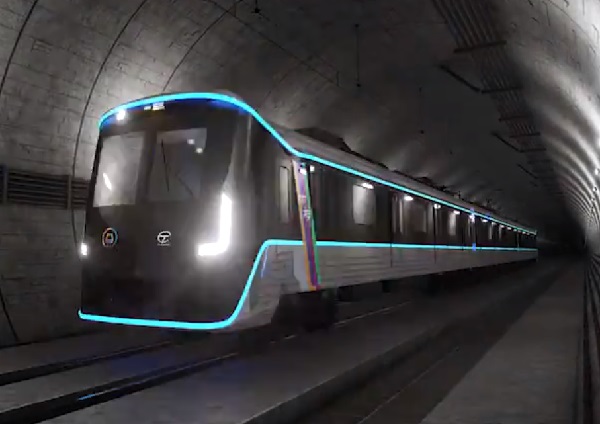 According to details released by Maharashtra Metro Rail Corporation Limited (Maha-Metro) back in August 2019, Pune Metro's coaches will have the following features and passenger-friendly facilities:
Pune Metro's Aluminium-bodied coaches being lighter, are more energy-efficient and have better aesthetics. Hence, the manufacturing of these new generation coaches will be a huge infrastructural boost for the Pune Metro project.
Trains will consist of three coaches which will be subsequently converted into six coaches as per the traffic requirement.
Trains will be able to attain a maximum speed of 95 kmph and will have the capacity to accommodate as many as 925 passengers. The coaches will be equipped with a regenerative braking system.
Coaches will be fully air-conditioned with humidity control, and will be provided with digital route as well as station display, with interiors matching international standards.
Coaches will be equipped with CCTV cameras and will be monitored through regular operations.
Coaches will have an emergency or panic button to ensure the safety of passengers. The passengers will be able to speak to the train operator on board as well as to the emergency control at OCC (operation control center), if required.
Specially-abled passengers will also be able to seamlessly cover the distance at the stations and will be able to comfortably travel in the Pune Metro, with the help of special earmarked facilities for them, such as the inclusion of wheelchairs.
Coaches will be equipped with mobile and laptop charging facilities for passengers on board.
Coaches will be ergonomically as well as aerodynamically designed with its exteriors beautified with vibrant folk art reflecting the historical and cultural heritage of Pune, Pimpri and Chinchwad areas.
Pune Metro's trains will also be capable of operating in driverless mode, however, Pune Metro's operations will be with the train drivers or operators.
For more updates, check out the Pune section of The Metro Rail Guy!
– TMRG
Hat-tip to Suneet Suresh Bhave