Earlier today Bangalore Metro Rail Corporation Ltd. (BMRCL) began trial runs (train testing) on Bangalore Metro's new 6.29 km Yelachenahalli – Anjanapura section of the Green Line which'll extend the line southward through 5 new stations on Kanakapura Road.
BMRCL, BEML and Alstom's engineers manually operated a 6-coach BEML train from Yelachenahalli Station at a speed of 5 kmph and covered the journey in roughly 3 hours. They primarily observed the train's interaction with the civil structure to ensure there are no physical obstructions along the way. In the coming weeks various subsystems along with the train's response to being operated at different speeds & braking, and the behavior of the track system and third rail system will be monitored.
This first new elevated section (Reach 4B) of the 73.92 km Bangalore Metro Phase 2 project was built by NCC, with Alstom providing both the power supply (electrification) and signalling solutions.
It includes 5 new elevated stations at Konankunte Cross (formerly Anjanapura Cross Road), Doddakallasandra (erst. Krishna Leela Park / ISKON), Vajrahalli, Thalgattapura, and Anjanapura (formerly Anjanapura Township) –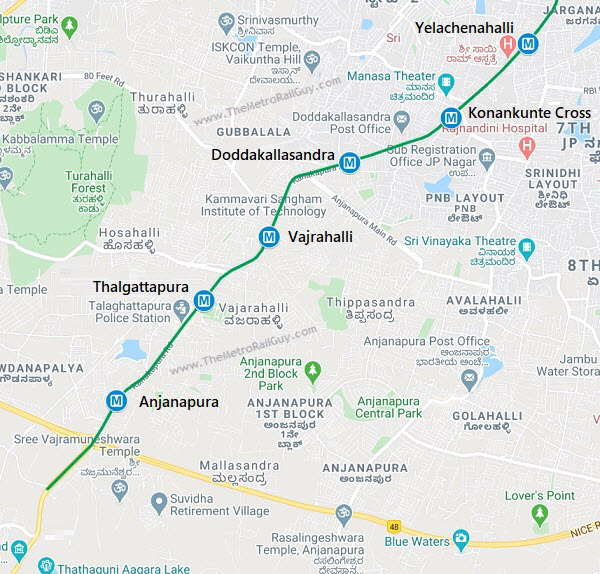 The line's 750 V DC Third Rail system was powered-up on August 14, and over the past week the track-work contractor, Texmaco Rail & Engineering, welded the joints between the operational and new section's tracks.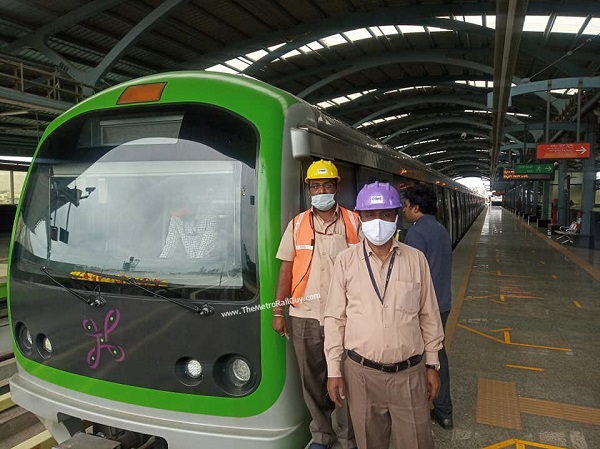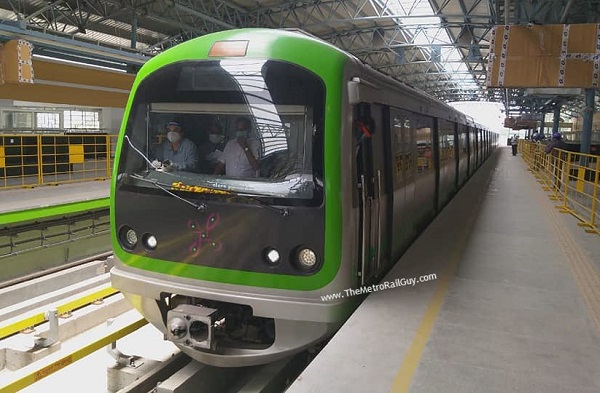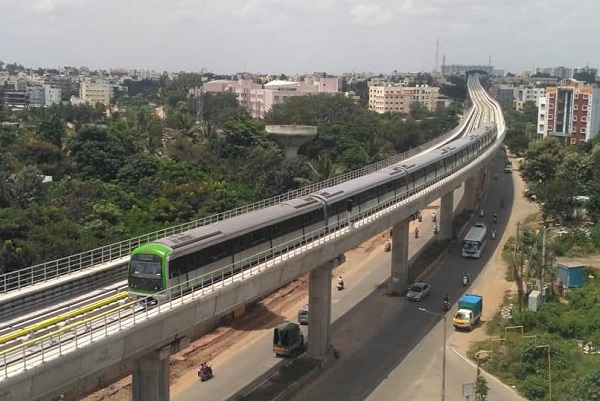 Videos:
Station architectural finishing work is underway by Godrej Interio – see some images here.
BMRCL and Alstom are aiming to complete testing and certification by October-end so that the line can be opened on November 1 which marks Karnataka Rajyotsava or Kannada Day. That's an extremely short timeframe and relies on many moving pieces such as the successful completion of testing, Independent Safety Assessor's sign-off, Commissioner for Metro Rail Safety's schedule, sign-off and remediation of issues, completion of station finishing works and resumption of metro services.
Whenever this elevated section becomes operational, the existing 24.20 km Green Line, currently connecting Hesaraghatta Cross (Nagasandra) with Yelachenahalli, will become 30.49 km long.
For more updates, check out the Bangalore section of The Metro Rail Guy!
– TMRG