Historic day for Ahmedabad! This afternoon, Tunnel Boring Machine S72 operated by Larsen & Toubro made a final breakthrough at Shahpur Station from Gheekanta Station for Ahmedabad Metro Phase 1 project's 20.737 km East-West Line-1.
This was S72's second breakthrough, and Larsen & Toubro's fourth and final breakthrough planned on the line's 4.378 km underground package-2, between Kalupur Railway Station – Ghee Kanta – Shahpur – West Ramp, which was awarded by the Gujarat Metro Rail Corporation (GMRC) in January 2017.
This Ø6.57 earth pressure balance machine was originally manufactured by Hubei Tiandi Heavy Industries (THI), and previously saw action in Delhi to build tunnels on the 6.3 km package CC-27 (Hauz Khas – Shankar Vihar) of Phase 3's new Magenta Line.
The machine was refurbished locally by Terratec in early 2018 and first commissioned from Kalupur Station in August 2018 to build the roughly 1.75 km down-line tunnel to Gheekanta Station. After its breakthrough in July 2019, it was recommissioned to build the roughly 1.2 km down-line tunnel towards Shahpur Station.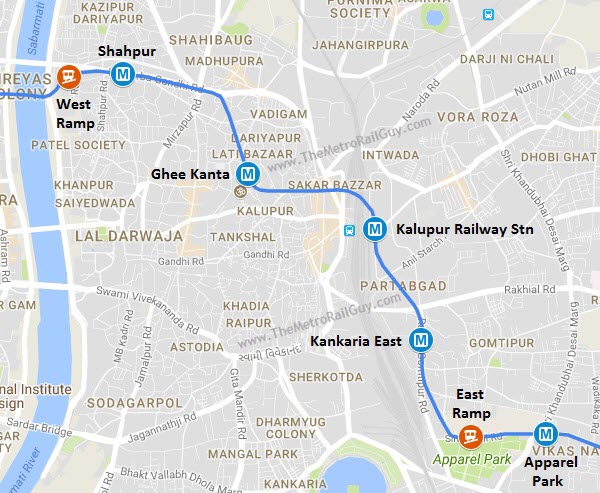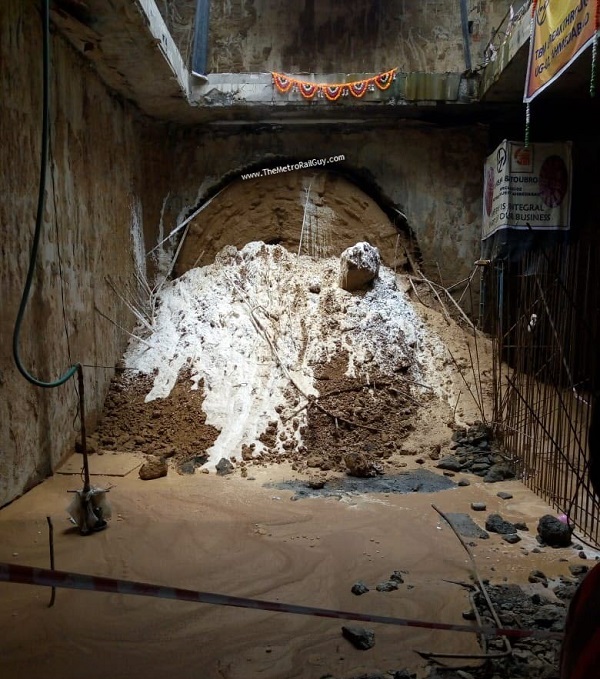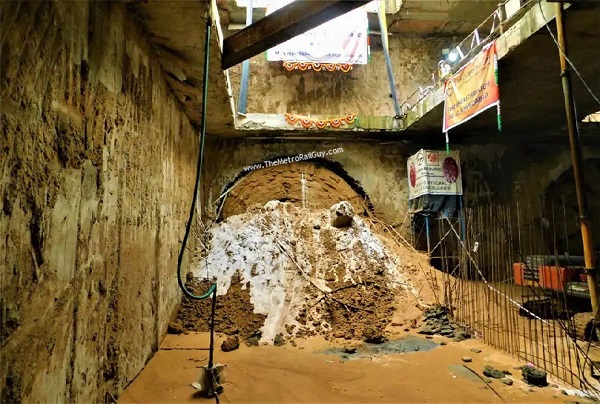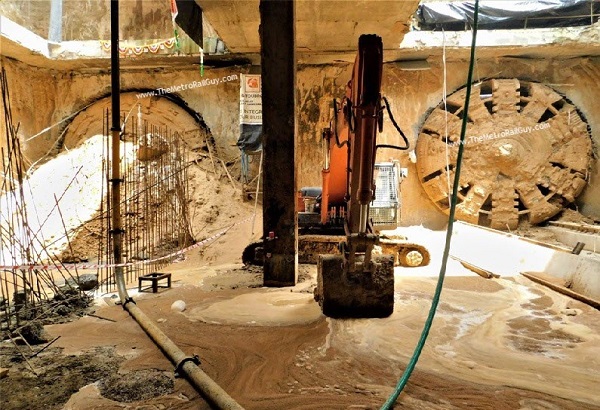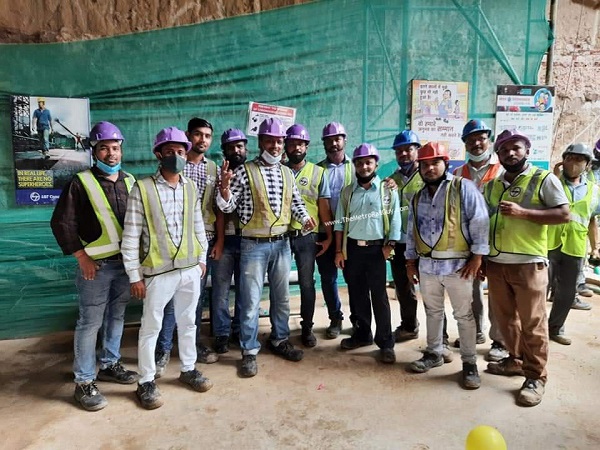 L&T's TBM S71, seen in the third snap above, arrived at Shahpur Station two weeks ago, and with today's development, tunneling works are now over on Ahmedabad Metro Phase 1 project's 6.83 km underground section which saw 4 TBMs being deployed.
Back in February 2019, tunneling works on the 2.446 km package UG-1 (East Ramp – Kankaria East – Kalupur) were completed by Afcons Infrastructure when a double breakthrough was achieved by their Herrenknecht TBMs S-710 and S-1134 just 10 months after their launch from the East Ramp in April and June 2018 respectively.
For more updates, check out the Ahmedabad section of The Metro Rail Guy!
– TMRG