Workers from ITD Cementation India Ltd. this week began guide-wall construction work for Bangalore Metro's underground Venkateshpura and Tannery Road Stations on the upcoming 21.386 km Line-4 (Reach 6 / Pink Line).
The construction of guidewalls through trenching & concrete-pour works around the stations' perimeter precedes the construction for secant piles which will act as an excellent retaining solution to secure the station area. After it's been built for a significant portion, workers will then begin soil excavation.
ITD Cementation is responsible for building the 4.591 km Package RT-04 (Tannery Road – North Ramp) of the 73.92 km Bangalore Metro Phase 2 project which was awarded with a contract value of Rs. 1771.25 crore in November 2019 with a deadline of 42 months.
ITD's scope of work involves building this section's twin tunnels, ramp at Nagawara, and four stations at Tannery Road, Venkateshpura, Kadugundanahalli (formerly Arabic College) and Nagawara.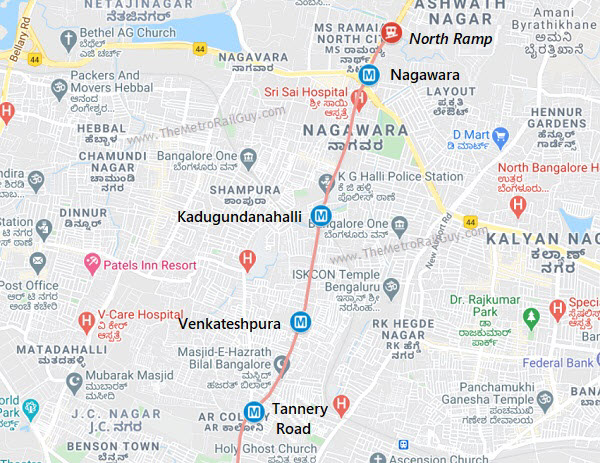 August 31: Venkateshpura Station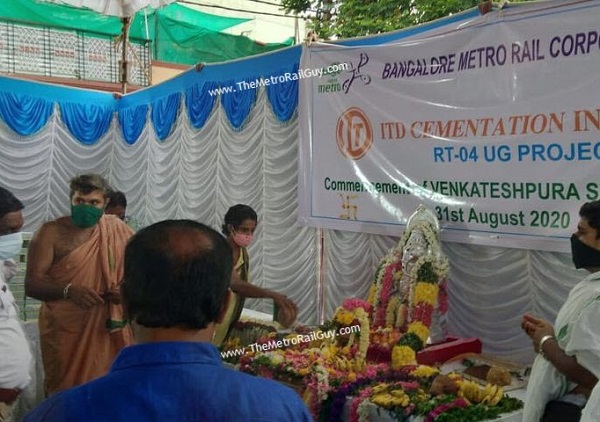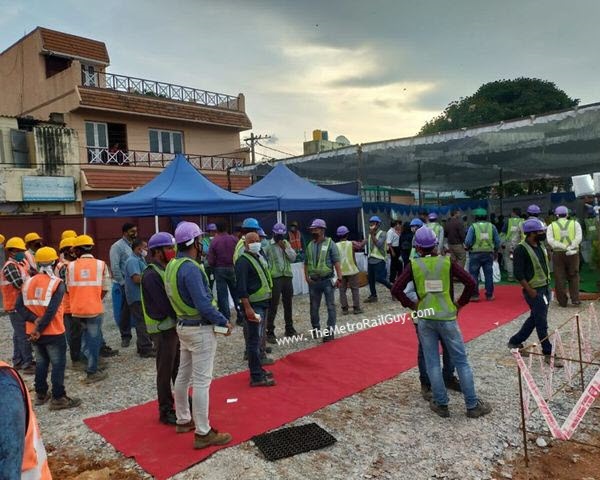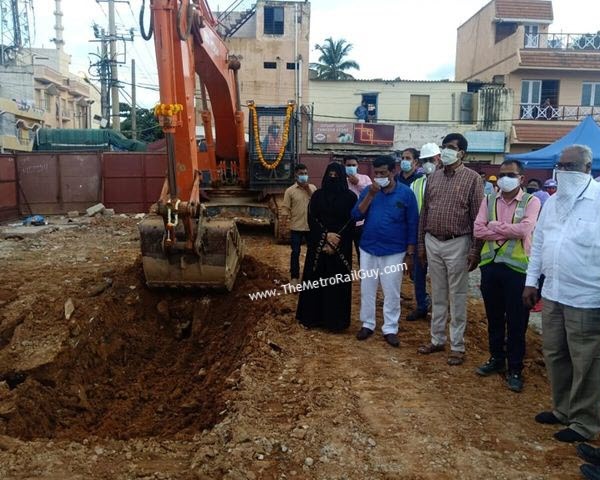 September 2: Tannery Road Station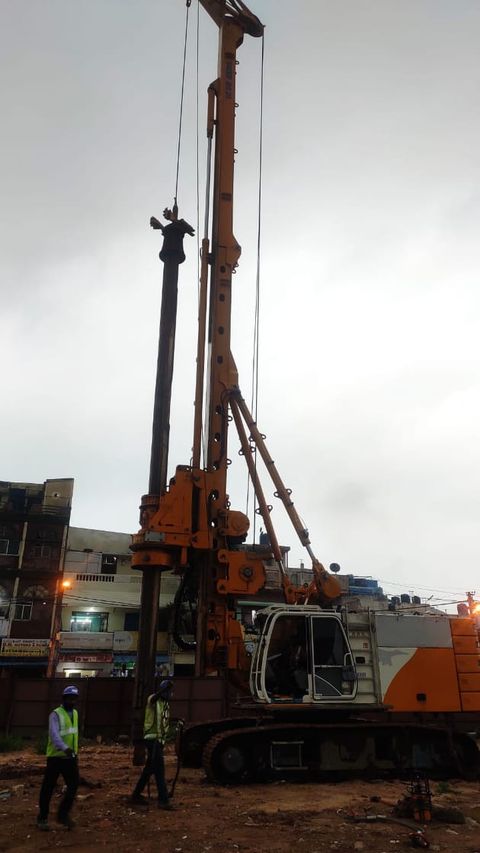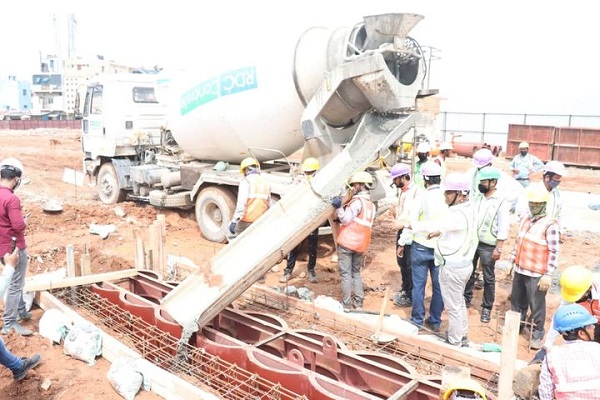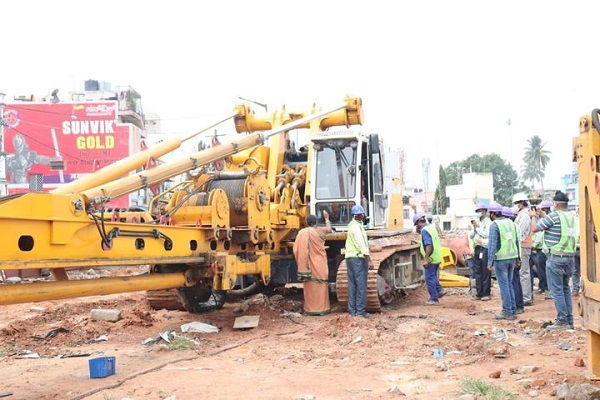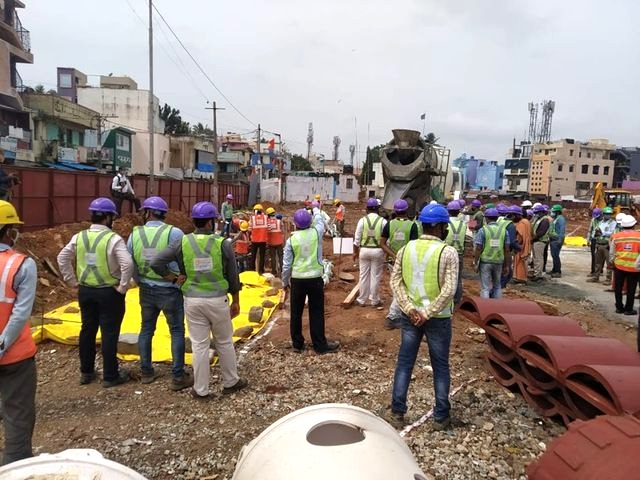 Here's my go-to video to demonstrate the purpose of a guide-wall. Instead of a D-wall, ITD will be boring secant piles. Only the first 30 seconds are relevant.
If I'm not mistaken, this package of the line involves the largest volume of land acquisition which explains why ITD has only now been able to start work compared to Afcons Infrastructure, which was awarded Package RT-01's contract on the same day and started work around Dairy Circle in June.
Per an industry source, the sites for Kadugundanahalli (formerly Arabic College) and Nagawara stations are yet to be handed over to ITD Cem, while BMRCL's July newsletter indicates 5 more properties (unknown if related) are yet to be acquired (328/333 complete) for the entire 13.885 km underground section.
ITD Cementation plans to use two refurbished Herrenknecht tunnel boring machines (TBMs), currently stored in Chennai, with serial numbers S-839 and S-840. These are both mixed shield earth pressure balance machines (EPBM), which previously saw action on Delhi Metro Magenta Line's Package CC-32, unlike the 4 slurry based TBMs Larsen & Toubro is using on packages RT-02 & RT-03.
Per the tunneling plan, they will first travel south from Venkateshpura to Tannery Road and then be brought back to Venkateshpura for tunneling northwards towards Nagawara.
For more updates, check out the Bangalore section of The Metro Rail Guy!
– TMRG