Just like Package C4 on Wednesday, India's National High Speed Rail Corporation (NHSRCL) today received 3 bids to construct the 87.569 km Package C6 of the 508.17 km Mumbai – Ahmedabad High Speed Rail (MAHSR Bullet Train) project which'll connect both cities through 12 stations at an estimated cost of Rs. 1.1 lakh crore (US$15 billion).
Package C6 from chainage 401.898 to 489.467 is the third longest package of the entire line, and connects Vadodara with Ahmedabad through one station and a minor depot at Anand-Nadiad.
NHSRCL had invited tenders (bids) for its construction, financed by Japan International Cooperation Agency (JICA), on August 1, 2019 with a 1,370 days (3.75 years) period of completion.
Bidders:
Afcons Infrastructure Ltd. – Ircon International Ltd. – JMC Projects India Ltd. JV
Larsen & Toubro Ltd. (L&T)
Tata Projects Ltd. – J Kumar Infraprojects Ltd. – NCC Ltd. JV
The bids have now been sent for technical evaluation which can take about half a year to complete. When that is done, the financial bids of the technically qualified bidders will be opened to reveal who's the lowest bidder and most likely contractor.
IFB Number: Package No. MAHSR-C-6
Brief Scope: Design and Construction of Civil and Building Works including Testing and Commissioning on Design Build Lump Sum Price Basis for Double Line High Speed Railway involving Viaduct & Bridges, Crossing Bridges, Maintenance Depot and Station (Anand/Nadiad), between Vadodara (MAHSR Km. 401.898) and Ahmedabad (MAHSR Km. 489.467), excluding Works for 01 No. PSC Bridge and 04 No. Steel Truss Bridges, in the State of Gujarat for the Project for Construction of Mumbai-Ahmedabad High Speed Rail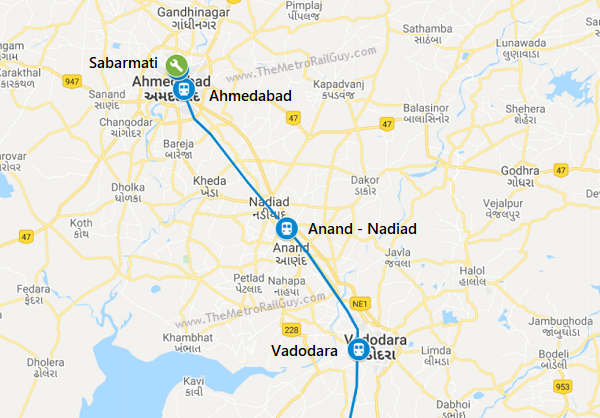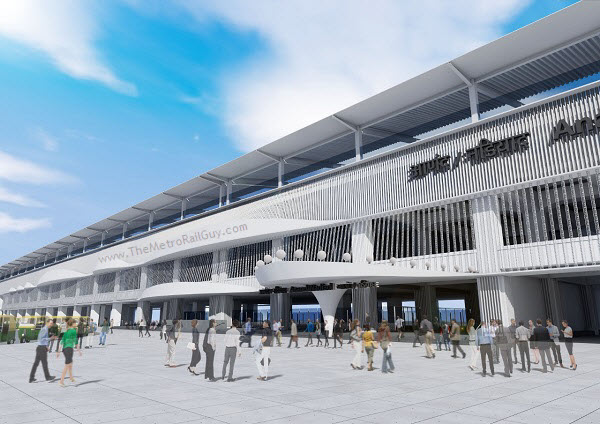 With this development, bid submission deadlines for 3 civil packages (C2, C4 & C6) have concluded. Earlier this week, bids for the 237 km Package C4 were opened to reveal the same 3 bidders – Larsen & Toubro, Afcons – Ircon – JMC JV, and Tata – J Kumar – NCC JV.
Here's a status of each civil package of the bullet train project – this table is best viewed on a desktop device.
| | |
| --- | --- |
| Package & Scope | Status |
| C1: 1.028 km Underground Station at BKC, Mumbai | Bids Invited in November 2019 ; Current Submission Deadline: December 21, 2020 |
| C2: 20.377 km underground tunnel between BKC Station to Shilphata, Thane (3 Mega TBMs to be used) | Bid Submission Deadline Passed – No Bids Received |
| C3: 135.450 km elevated line between Shilphata, Thane and Zaroli Village (MH/GJ Border) | Tender Notice Pending |
| C4: 237.1 km elevated line between Zaroli Village (MH/GJ Border) and Vadodara | Technical Bid Evaluation Underway (3 bids received on September 23) |
| C5: 8.198 km elevated viaduct and station within Vadodara | Tender Notice Pending |
| C6: 87.569 km elevated viaduct between Vadodara and Ahmedabad | Bids Opened Today (this post) |
| C7: 18.133 km elevated viaduct and station within Ahmedabad | Tender Notice Pending (Pre-construction / demolition activities underway) |
| C8: 2.126 km viaduct, building works at Sabarmati Depot | Tender Notice Pending |
Note – the fabrication and installation of PSC bridges and steel truss bridges over roads, highways, railway lines and canals within these civil packages' routes are part of 6 separate packages.
As shared on Wednesday – NHSRCL plans to acquire 1396.37 hectares of land for the project of which 955.9 hectares is in Gujarat, 431.51 hectare in Maharashtra, and 8.96 hectare in the Union Territory of Dadra Nagar Haveli. Per VK Yadav – Chairman and CEO of the Railway Board, who spoke with the Indian Express earlier this month, 82.17% acquisition was completed in Gujarat, 79.57% in Dadra Nagar Haveli and 23.21% in Maharashtra.
For more updates, check out the High Speed Rail section of The Metro Rail Guy!
– TMRG