Last night, workers from NCC Ltd. completed pushing a 63.48m long bowstring (tied-arch) girder bridge for a vehicular railway overbridge (ROB) that forms an arm of Nagpur Metro Orange Line's 3.41 km double-decker viaduct on Wardha Road.
The feat over the Central Railways' lines at Manish Nagar was achieved using multiple rollers and hydraulic jacks, and involved a roughly 4 hour railway block.
This unique bridge, the first of its kind in Nagpur, will connect the neighborhoods of Ujjwal Nagar with Manish Nagar as part of a 850 meter long railway overbridge that branches off/into the first level of Nagpur Metro's double-decker viaduct: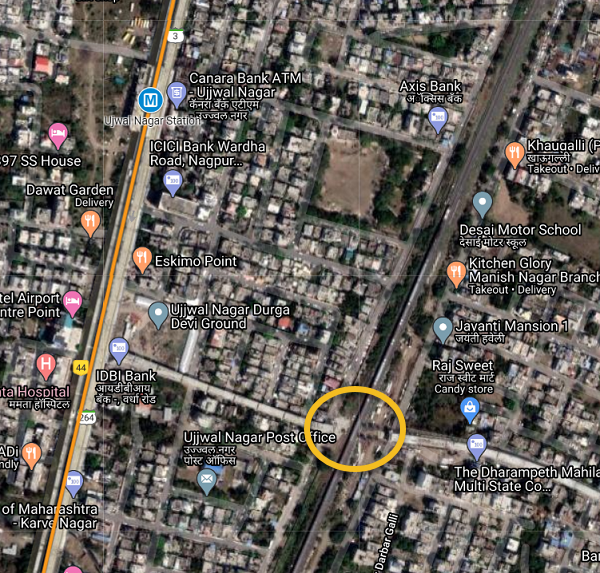 Assembly for the bridge, supported by trestles, on an adjacent site started in April – view lots of images here from June.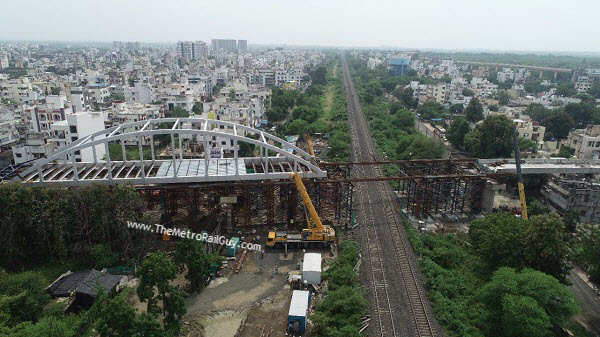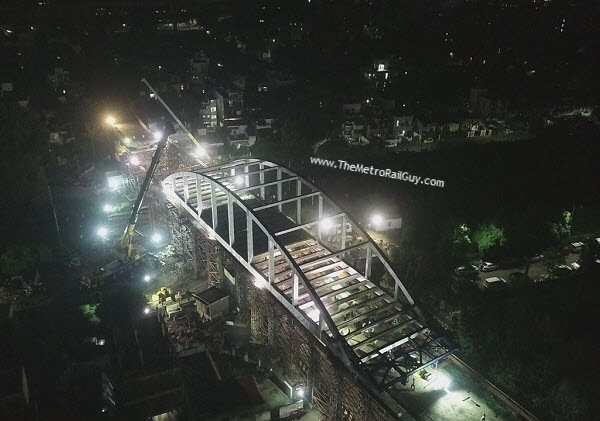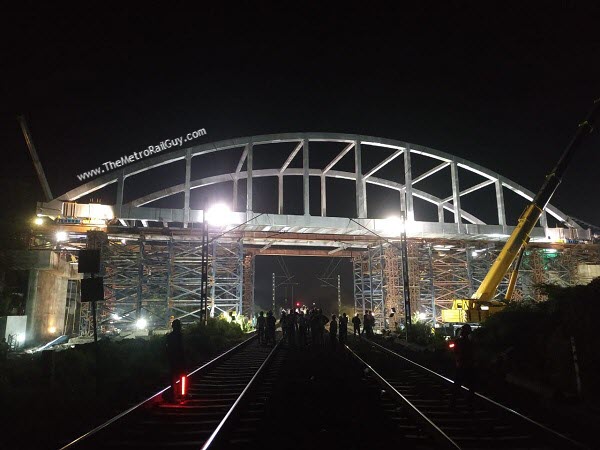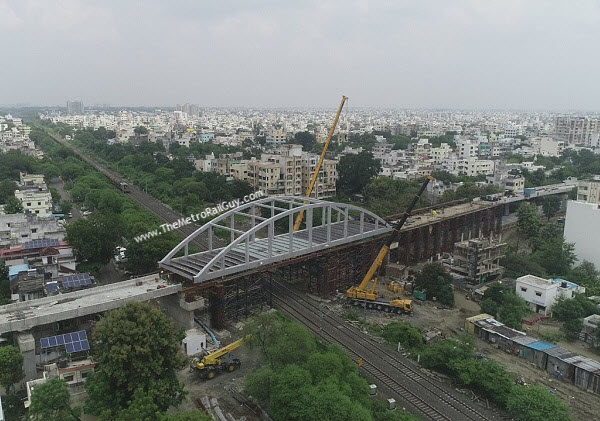 As shared earlier, Nagpur Metro has so far mentioned this bridge only once on their social media channels – all the way back in March 2018 when pier work was just starting out.
The work of ROB is visible over the ground now. UTrough work for #ManishNagar is 80% completed and the procurement works for Utrough accessories is under procurement. Similarly the works of fly over is shortly to be taken up for construction in this month with full pace in Ujjawal Nagar side. There is further plan to construct a state of art Steel Bow String Girder too over the railway track to give smooth connectivity from Manish Nagar side to Ujjawal Nagar.
For more updates, check out the Nagpur section of The Metro Rail Guy!
– TMRG