In the early morning hours of this past Thursday, workers from J Kumar Infraprojects launched their first pair of U-girders for Package BC-01R1 of the 15.18 km Mumbai Metro Line-6 (Pink Line) project which'll connect Swami Samarth Nagar in Lokhandwala Complex with Vikhroli through 13 elevated stations.
Weighing 140 MT, the very first 25 long U-girder on the Jogeshwari – Vikhroli Link Road (JVLR) was successfully placed into position in Powai for the down-line viaduct. This was immediately followed up with another launch on the same pair of piers for the up-line's viaduct.
After a retender in 2018, Package BC-01R1 was awarded to J Kumar Infraprojects on February 13, 2019 by the Delhi Metro Rail Corporation (executor of Line-6) with a contract value of Rs. 444.98 crore. Their scope of work involves the construction of a 4.771 km viaduct from chainage 9586.50 m to 14358.00m, including a ramp leading to the Kanjurmarg Depot's entry upto chainage 14490.60 m, and 3 elevated stations at IIT-Powai, Kanjur Marg (W) and Vikhroli (EEH).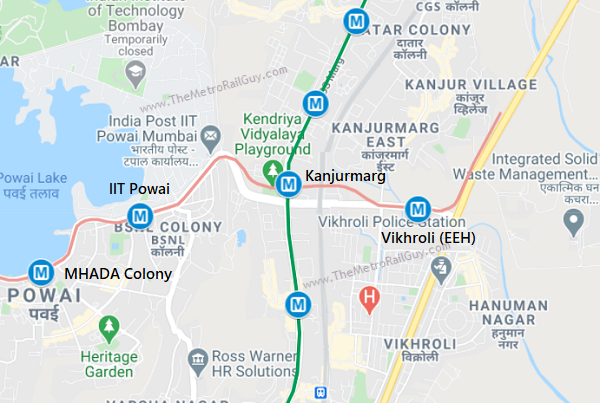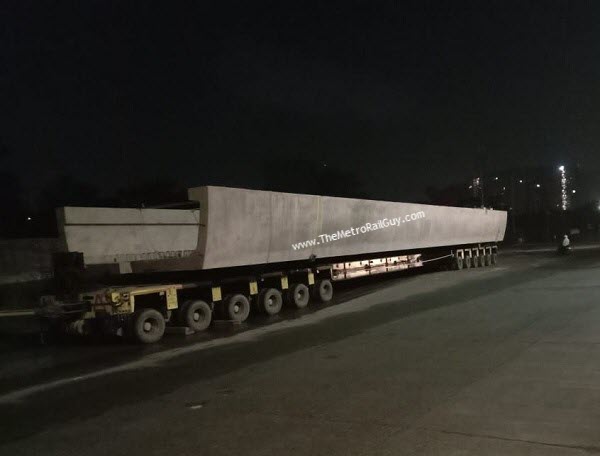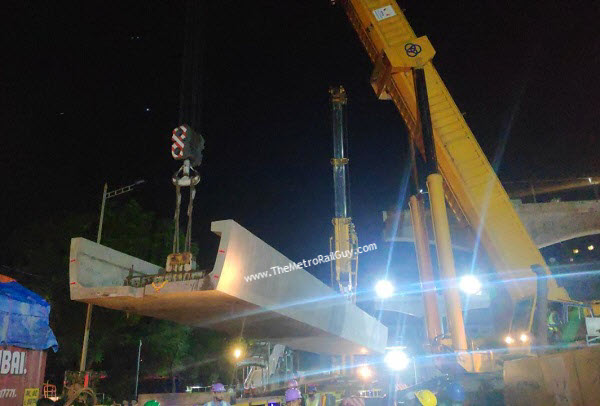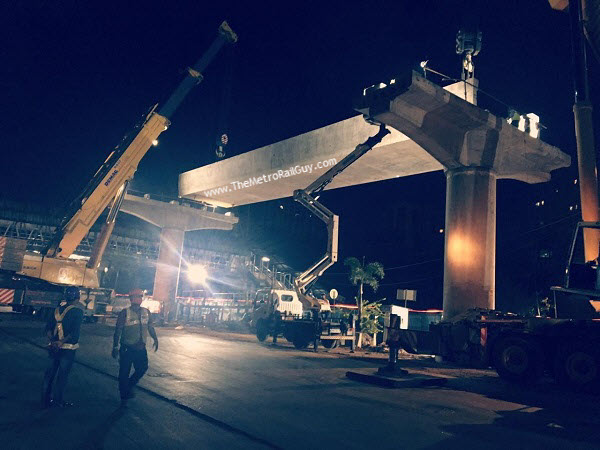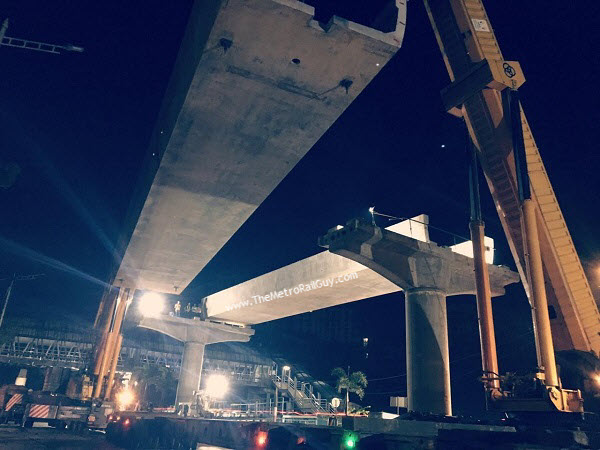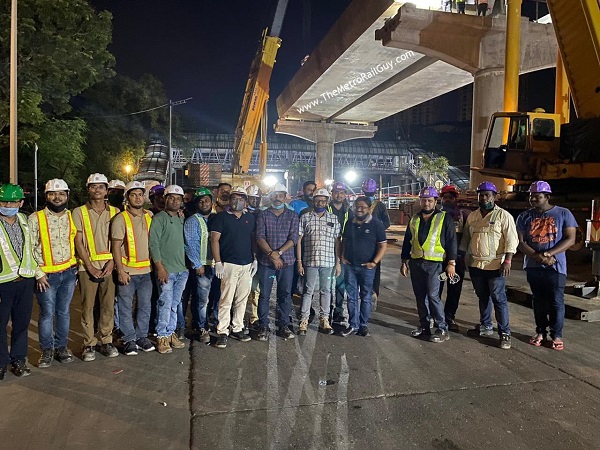 The first U-girder on the entire Line-6 had been erected in May 2020 by J Kumar – CRTG JV for the 6.079 km Package BC-03 (Swami Samarth Nagar – Shyam Nagar) near Lokhandwala Circle – view images here. MBZ-EIIL JV working on the 4.329 km Package BC-02 (Shyam Nagar – IIT Powai) is now the only contractor that is yet to begin launching activity.
For more updates, check out the Mumbai section of The Metro Rail Guy!
– TMRG