Last Saturday, workers from Tata Projects Ltd – China Civil Engineering Construction Corporation (TPL-CCECC) JV celebrated the final pour for casting the last batch of 1838 precast segments for the 8.21 km Thaltej Gam – West Ramp Reach-2 section of Ahmedabad Metro's 39.259 km Phase 1 project.
TPL-CCECC JV was awarded this section's Rs. 721 crore contract for the 20.737 km Line-1 by the Gujarat Metro Rail Corporation (GMRC) in January 2017, and began casting 48 ton segments in November 2017 at their casting yard located at Santej Village near SP Ring Road.
Their segments have a width of 8.8 meters and height of 2.65 meters. The very first segment was launched near Doordarshan Kendra in February 2018, which along with 10 others formed a 31 meter long span. The last batch of segments will go towards forming a 43.8 meter span between two piers of the under construction 260 meter Sabarmati River Bridge.
Besides the elevated viaduct and Sabarmati Bridge, TPL-CCECC JV was originally responsible for constructing 7 stations at Thaltej Gam, Thaltej, Doordarshan Kendra, Gurukul, Gujarat University, Commerce Six Road and Stadium Circle. Its western section from Pier 1 to 59 including Thaltej Gam Station is now part of a separate civil package (more info on that at the bottom).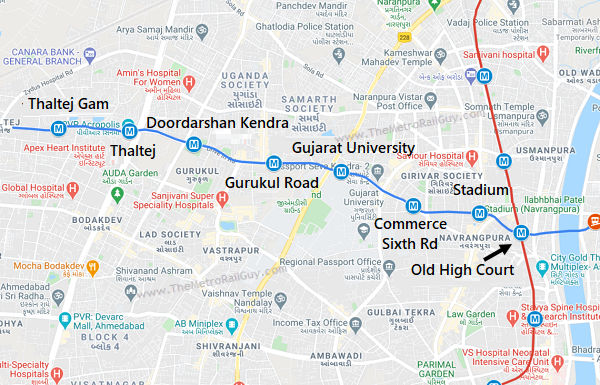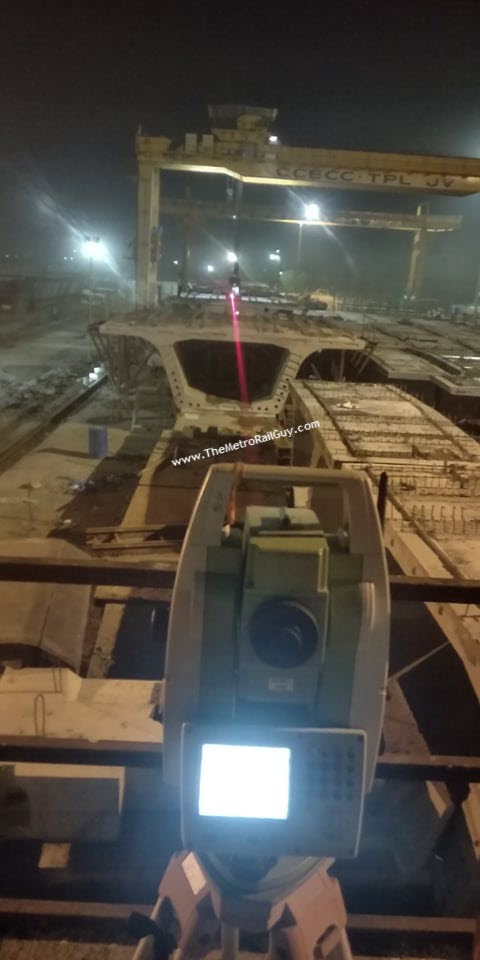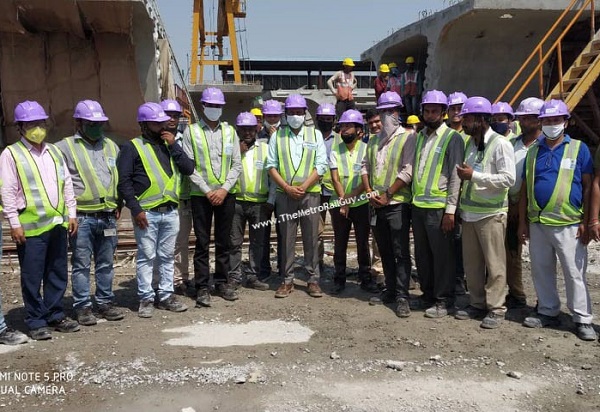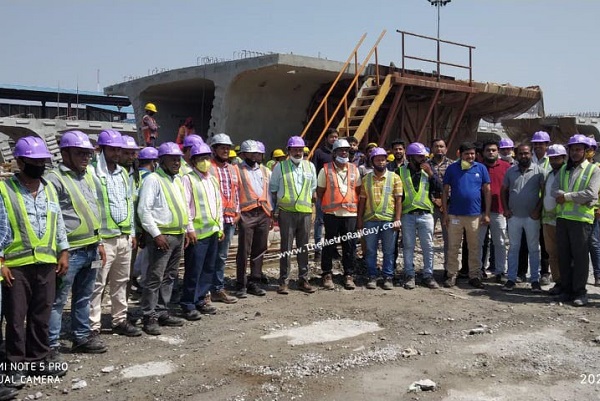 Due to land acquisition issues, work on the extreme-western end of Reach-2 at Thaltej Gam was not able to begin and this led to a legal battle between TPL-CCECC and GMRC in 2019-2020, with TPL-CCECC claiming Rs 140 crore for the underutilization of its resources.
That section has now been carved out into a separate civil package and the GMRC invited bids for its construction in September-end.
Tender: GMRC/CONST/R2/Thaltej Gam To Thaltej/PH-1/2020
Scope: Construction of Elevated Viaduct from Dead End P1 to P59 in E-W corridor R2 including station Thaltej Gam, including western side transition span between station and viaduct for Ahmedabad Metro Rail Project Phase-I
Estimate: Rs 109.23 crore
Completion Period: 18 months
Pre-bid Meeting: 09-10-2020 at 11:30 hrs
Date & time of Submission of Tender: 03-11-2020, 15:00 Hrs
Date & time of opening of Tender: 03-11-2020, 15:30 Hrs
For more updates, check out the Ahmedabad section of The Metro Rail Guy!
– TMRG