Workers from Pune IT City Metro Rail Ltd. have finally started piling work, the first step of construction, for Pune Metro's new 23.3 km Line-3 which'll connect Megapolis Circle in Hinjawadi with Civil Court in Shivajinagar through 23 elevated stations.
The contract for building and operating this line on the public-private partnership (PPP) model was awarded by Pune Metropolitan Region Development Authority (PMRDA) to a consortium of TRIL Urban Transport (a Tata Group company) and Siemens Project Ventures back on October 3, 2018.
The consortium went on to establish a Special Purpose Vehicle company called Pune IT City Metro Rail Limited in March 2019, and then signed a 35 year concession agreement with PMRDA in September 2019 with a deadline to start operations in March 2023 – something which I do not foresee them meeting.
Geotechnical investigation on this line, nicknamed Puneri Metro, had commenced in June 2019, paused due to the COVID-19 related lock down in March, and then resumed in May 2020.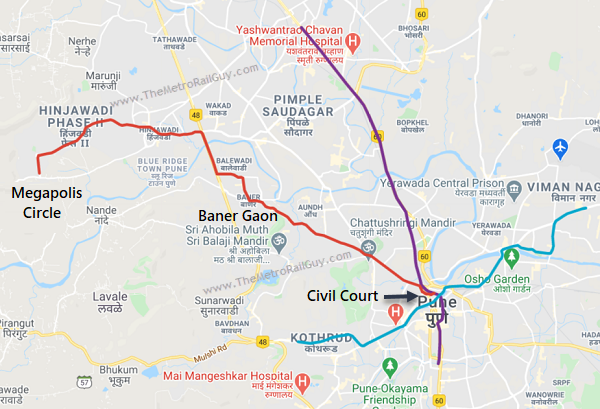 This week, a piling rig was spotted near Hinjawadi Circle by Twitter follower Devesh Shah who runs a YouTube channel on infrastructure developments in Pune. His video with the piling rig in action can be viewed here.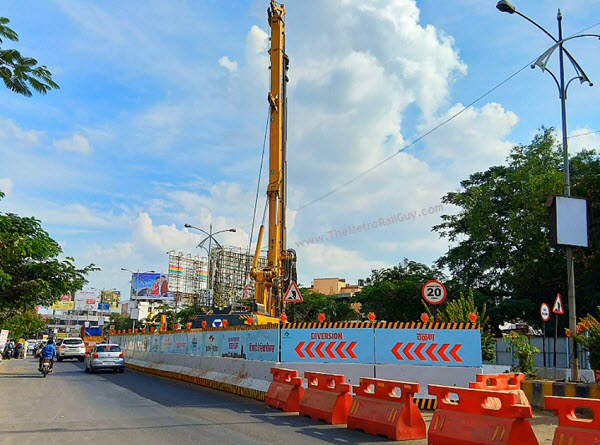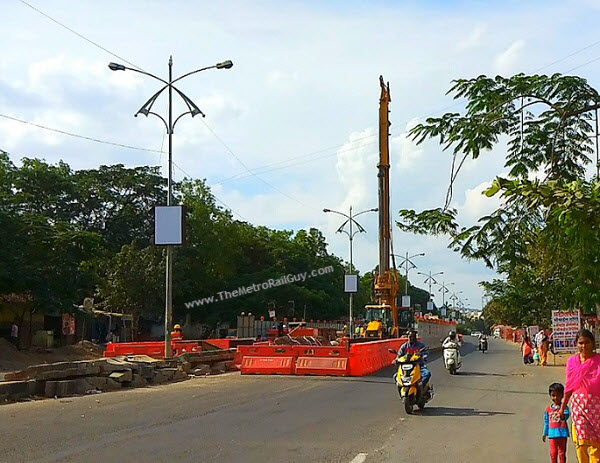 Earlier this month, the Maharashtra government approved the transfer of 7.14 hectares from the Dairy Development Department to setup a casting yard in Shivajinagar. That said, land for the line's train maintenance depot (carshed) at Maan Village, south of Megapolis Circle, has still not been acquired from private land owners.
For more updates, check out the Pune section of The Metro Rail Guy!
– TMRG