Pune Metro Line-3 – Information, Route Map, Fares, Tenders & Updates
Menu: News & Construction Updates | Overview | Phase 1 Info | Line-3 Info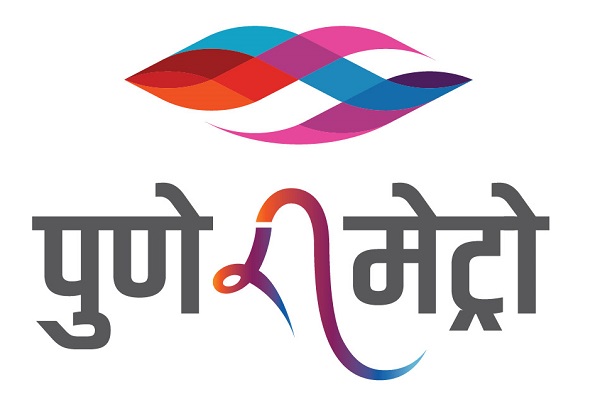 23.3 km Pune Metro Line-3 will connect Hinjewadi with Shivajinagar's Civil Court through 23 elevated stations by a Special Purpose Vehicle named Pune IT City Metro Rail Limited.
Nicknamed Puneri Metro, this line was approved by Mahrashtra's state government on February 9 2018 for implementation on the public-private partnership (PPP) model on design, build, finance, operate and transfer (DBFOT) basis with a budget of Rs 8,100 crore.
Pune Metro Line-3's Current Deadline: March 2023
My Completion Estimate: 2026
The Government of India on March 7, 2018 granted in-principle approval for providing 20% Viability Gap Funding (VGF). Contribution of Maharashtra State Government's VGF amount was approved on August 27, 2019 in the form of land transfer from various state agencies (eg. Dairy Development, Pune Police).
On October 3 2018, Pune Metropolitan Region Development Authority (PMRDA) issued a Letter of Award to Tata's TRIL Urban Transport Private Limited and Siemens Project Ventures GmbH (TRIL UTPL + SPVG). The consortium went on to establish a Special Purpose Vehicle (SPV) company called Pune IT City Metro Rail Limited on March 14, 2019 to execute the line.
In September 2019, PMRDA a signed a 35-year concession agreement with Pune IT City Metro Rail Limited to develop the line with a deadline of March 2023.
System Specifications
Top Speed: 80 kmph
Average Speed: 34 kmph
Track Gauge: Standard Gauge – 1435 mm
Electrification: 25 kV, 50 Hz AC OHE
Signalling: Communications-based Train Control (CBTC)
Key Figures
Operational: 0 km | Under Construction: 0 km | Approved: 23.3 km
Estimated Daily Ridership: 2.6 lakh in 2027
Pune Metro Line-3 Route
Line-3: Hinjawadi – Civil Court
Length: 23.33 km
Type: Elevated
Depot: Maan Village (20 hectares)
Number of Stations: 23
Station Names: Megapolis Circle, Embassy Quadron Business Park, Dohler, Infosys Phase II, Wipro Phase II, Pall India, Shivaji Chowk, Hinjewadi, Wakad Chowk, Balewadi Stadium, NICMAR, Ram Nagar, Laxmi Nagar, Balewadi Phata, Baner Gaon, Baner, Krushi Anusadhan, Sakal Nagar, University, R.B.I., Agriculture College, Shivaji Nagar and Civil Court.
Note: Official color not yet assigned; shown in red in maps below.
Pune Metro Line-3 Route Map
The embedded map below shows the location of all stations for Phase 1 (exact) and Line-3 (tentative), and can be zoomed into!
An official PDF route map of Pune Metro Line-3 will be added here when available.
Line-3 Status
Line's geotechnical investigation work commenced in June 2019 and piling work for construction in November 2020. Barricading works are underway throughout Line-3's route. Here's a video from Hinjewadi Phase 3:
Pune Metro Line-3 Fares (Ticket Prices)
Pune Metro Line-3's fare structure, prices and rules have not been announced yet. That will be done closer to the start of operations. Pune IT City Metro Rail Limited plans to use the latest technologies for its automatic fare collection (AFC) system to allow QR codes and Near Field Communication (NFC) phones to utilize the system.
Pune Metro Tenders
Pune IT City Metro Rail Limited has not yet created a website. Whenever it does, a link to its tender page will be added. News on Line-3's tender notices, their bidders, awarded tenders and contracts are covered in further detail on the news & construction page.
Pune Metro Line-3's Contractors
Click on 'News & Construction Updates' below for project news, progress and updates.
Menu: News & Construction Updates | Overview | Phase 1 Info | Line-3 Info
Page last updated: October 3, 2022. Have a question or spot an error? Let me know here.