Workers from Sam India Builtwell Pvt. Ltd. and Lisha Engineers have started barricading works along Agra Metro Line-1's 4 km 'Priority Corridor' on Fatehabad Road and at PAC Depot's site for constructing the first section of the 29.40 km Agra Metro Phase 1 project.
This exciting development comes just a month after Sam India Builtwell emerged as the lowest bidder, beating URCC and Afcons Infra, for the 14.25 km Line-1's 4 km Taj East Gate Station – Taj Mahal Ramp (Package AGCC-01) section.
The contract to Sam India Builtwell from Uttar Pradesh Metro Rail Corporation Ltd. (UPMRCL) is valued at Rs 272.9 crore and comes with an extremely tight 26 month deadline. Their scope of work includes building the line's viaduct and 3 stations at Taj East Gate, Basai and Fatehabad Road in eastern Agra. This also includes architectural finishing, water supply, fire fighting, fire detection, E&M works and PEB structures.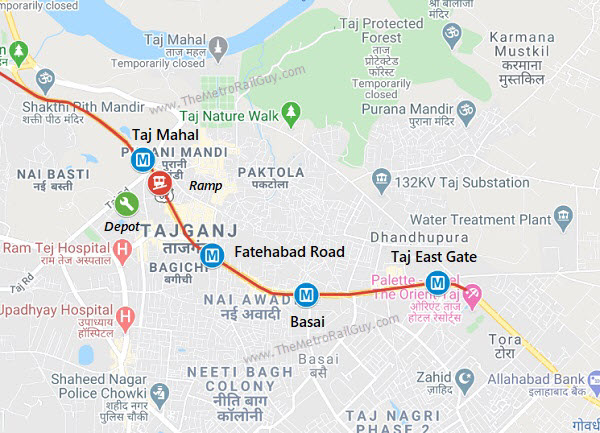 West of the ramp, the line will run underground until Shastri Nagar on GT Road, with an interchange facility at Agra College for allowing passengers to switch to the 15.40 km Line-2 (Agra Cantt. – Kalindi Vihar). Tender notices for that have not been published yet.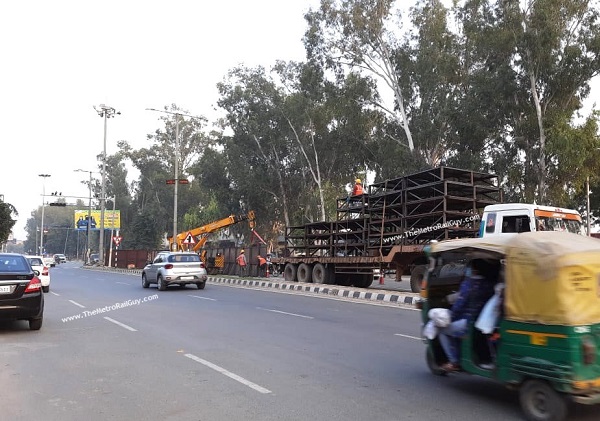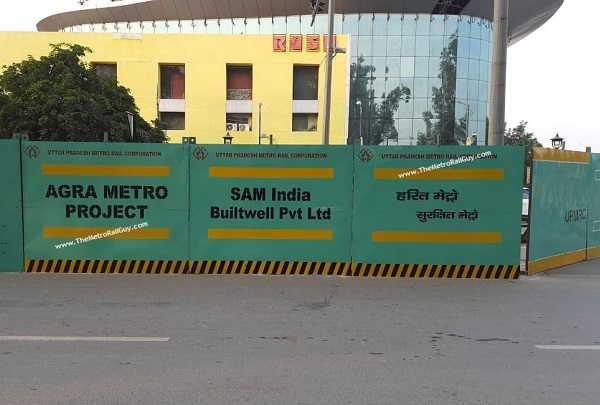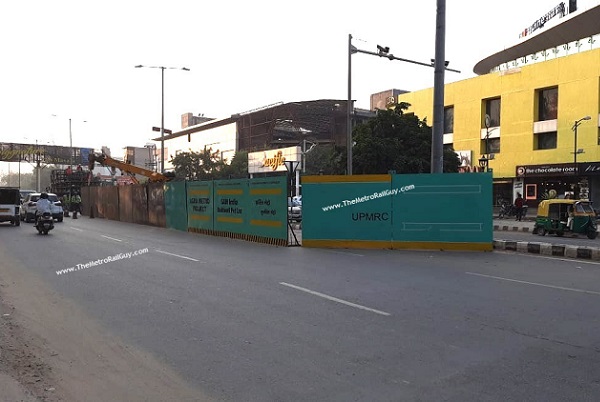 Besides this, workers from Lisha Engineers have also barricaded the site for Line-1's PAC Depot on a 16 hectare land parcel near the Taj Mahal Station (formerly known as Purani Mandi) to house the system's 3-coach Bombardier rolling stock.
UPMRC had awarded Lisha Engineers with the depot's Rs 112.63 crore construction contract, also in October, after they emerged as the lowest bidder beating URCC and Sam India Builtwell. This package (AGCC-03) also comes with an extremely tight deadline of just 18 months.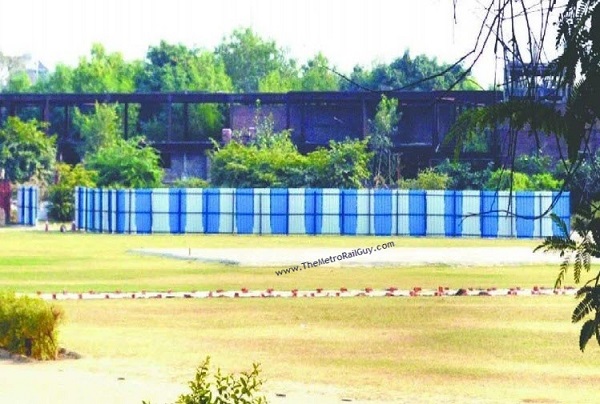 UPMRCL enjoys the full backing of the Uttar Pradesh state government which is spearheading big-ticket infrastructure projects (expressways, metros and airports) all over the state. Looking at UPMRCL's aggressive and fast-paced work style that offered full support to contractors in Lucknow and now in Kanpur, I expect the first 4 km leg of Agra's metro system to get commissioned in the second half of 2023.
A list of all Agra Metro Phase 1 tenders (civil and system) and their status can be viewed here. When piling work begins in the coming weeks, I'll move the Agra section on the site's menu from the 'Approved' to the 'Under Construction' sub-menu.
On a different note, construction work on Patna Metro's first section is also going to start soon. NCC was awarded Line-2's first construction contract in September, and from what I hear NCC has started geotechnical investigation work, barricaded a portion of the line and also deployed a piling rig. Stay tuned…
For more updates, check out the Agra section of The Metro Rail Guy!
– TMRG