Workers from ITD Cementation India on Tuesday completed casting the top slab of Kolkata's Biman Bandar (Airport) Station which will serve the city's 6.87 km Line-4 (Noapara – Airport) and 29.87 km Line-6 (New Garia – Airport) in the future.
ITD was awarded this station's Rs. 315 crore contract by Rail Vikas Nigam Limited (RVNL) in 2017 after they emerged as its lowest bidder, narrowly beating Tata Projects.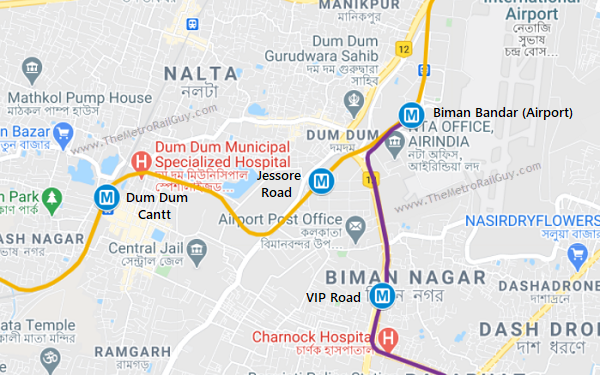 Casting works for this massive new underground station, with 4 lines and a train stabling facility, started on Monday (December 7) morning and ended after 30 hours of continuous pouring of 1730 cubic metre concrete with the help of 20 concrete mixtures.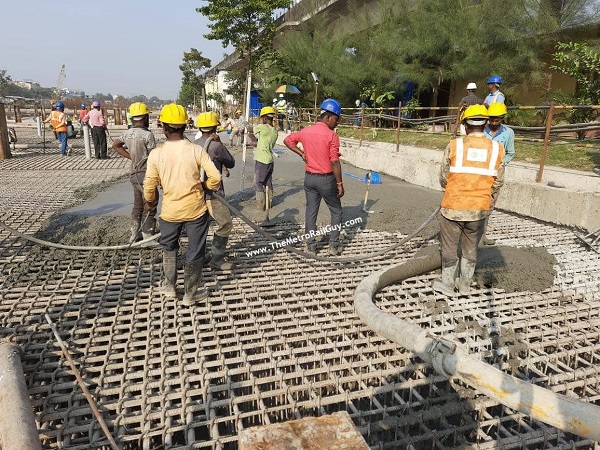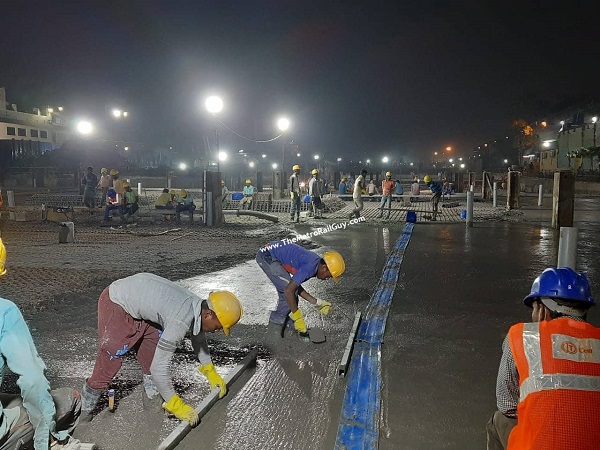 Besides this, workers on December 8 also lowered the final rebar cage (18m × 5m × 1m) for casting the diaphragm wall of a pedestrian subway which will connect the station with Jessore Road and the Airport's Terminal. Following that, 90 cubic metre of concrete was used to complete concreting works.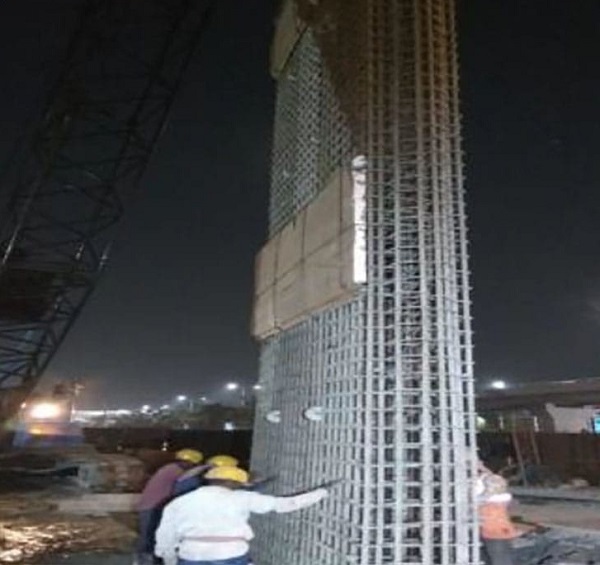 For more updates, check out the Kolkata section of The Metro Rail Guy!
– TMRG