While a crew of ITD Cementation India in Mumbai was celebrating the completion of tunneling work on Tuesday, another ITD crew in Bangalore began controlled blasting work to excavate Venkateshpura Station on Bangalore Metro's 21.386 km Line-4 (Reach 6 / Pink Line) which will connect Nagawara – Kalena Agrahara through 18 stations.
Construction work on this underground station of the 73.92 km Bangalore Metro Phase 2 project started on August 31. As of November-end, ITD Cem's team had completed casting works on 101/497m of its retaining wall and excavated approximately 7,000/120,000 cubic meters of soil.
On Tuesday afternoon – as part of further excavation works in tough terrain – workers conducted two blasts using 8 kg of explosives supplied by Ideal Supply Inc. Going forward, they will conduct 7 to 8 blasts daily.
ITD's scope of work involves building the line's 4.591 km Package RT-04 (Tannery Road – North Ramp) with 6.34 km of twin tunnels, roughly 360 meter ramp at Nagawara, and four stations at Tannery Road, Venkateshpura, Kadugundanahalli (formerly Arabic College) and Nagawara.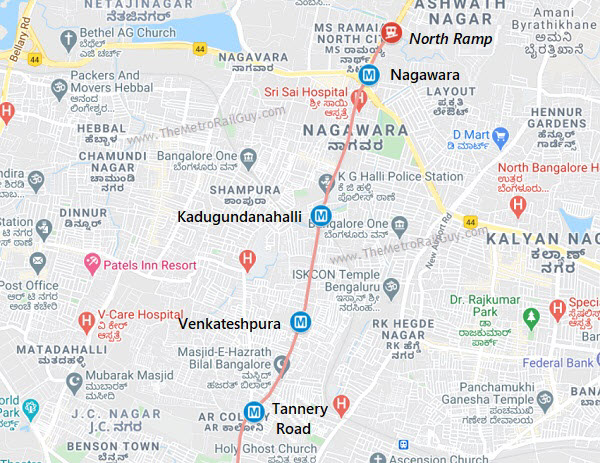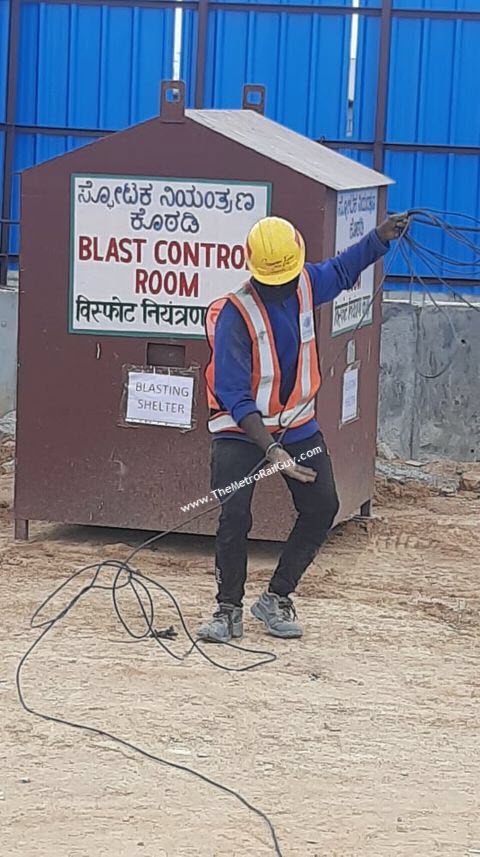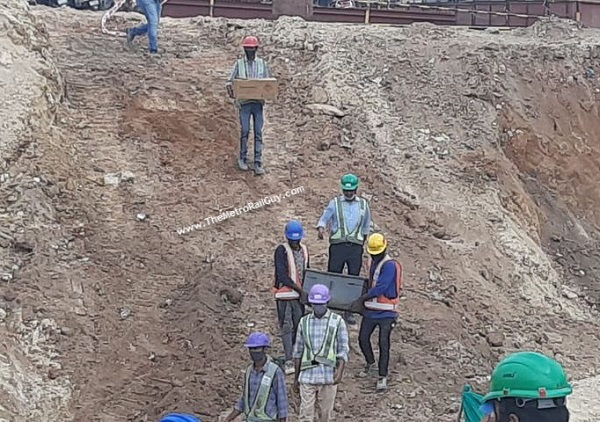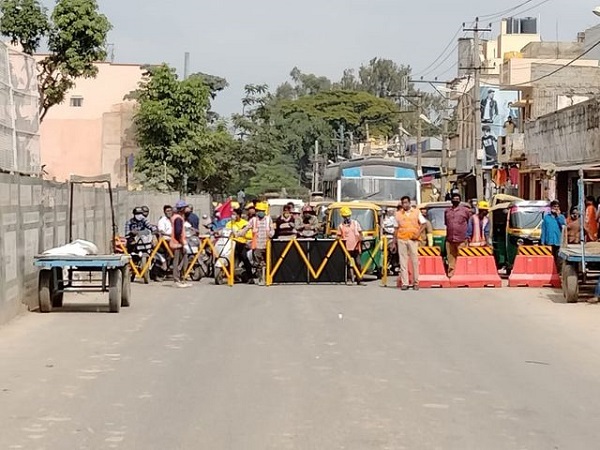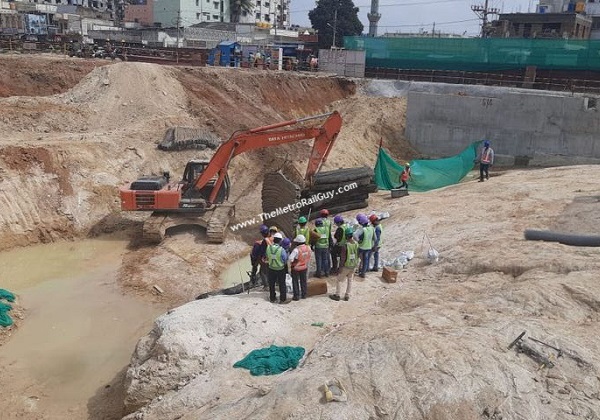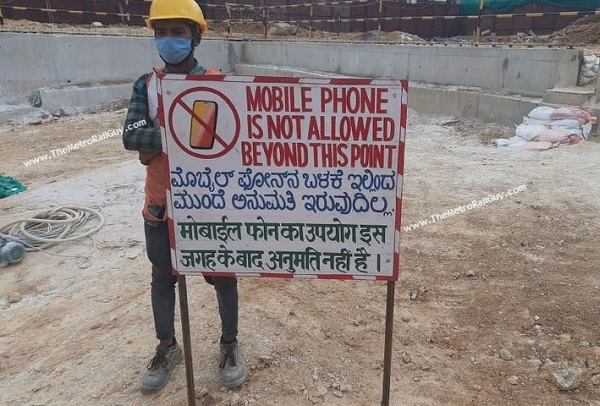 ITD Cementation plans to use two refurbished Herrenknecht mixed shield earth pressure balance (EPB) tunnel boring machines (TBMs), currently stored in Chennai, with serial numbers S-839 and S-840. From what I hear – they are scheduled to arrive in town in April 2021.
Per the tunneling plan, they will first travel 822.99m south from Venkateshpura to Tannery Road, pass through the station box and tunnel 209.585m towards the retrieval shaft. After that, they will be brought back to Venkateshpura for tunneling 1172.16m towards Kadugundanahalli and a further 916.709m to Nagawara Station's TBM retrieval shaft.
Meanwhile, I hear that L&T's 4th (and final) tunnel boring machine, TBM Lavi, is scheduled to start tunneling works from Cantonment Station towards MG Road in the last week of January.
For more updates, check out the Bangalore section of The Metro Rail Guy!
– TMRG