A crew from Apco Infratech Pvt. Ltd. – China Railway First Group Company Ltd (APCO – CRFG) JV on Friday launched the first of 3196 parapet wall segments for constructing the elevated viaduct of the 82.15 km Delhi–Meerut RRTS line in Ghaziabad District.
The segment weighs approximately 1 MT with a length of 2950mm and height of 1200mm. This feat on the 18 km Priority Section of the line was achieved between piers P382-P383 near Morta Village close to where the Duhai Depot will be built by VNC – KEC JV for stabling and maintaining Bombardier train-sets.
The team in July had launched the first segment for the RRTS line's 10.3 km Package 2 (Ghaziabad – Duhai) between the same set of piers, and as of Friday had launched over 525 segments, cast over 100 piers, completed 14 spans, and fixed the first bearing.
APCO-CRFG JV was awarded Package 2's construction contract with a value of Rs. 605.56 crore by the National Capital Region Transport Corporation (NCRTC) in April 2019. Their scope of work includes building the viaduct from Ghaziabad Station to the Duhai Eastern Peripheral Expressway (EPE) crossing, with 2 elevated stations at Guldhar and Duhai.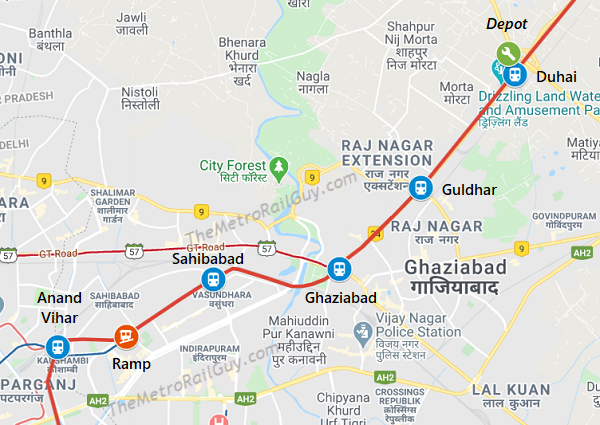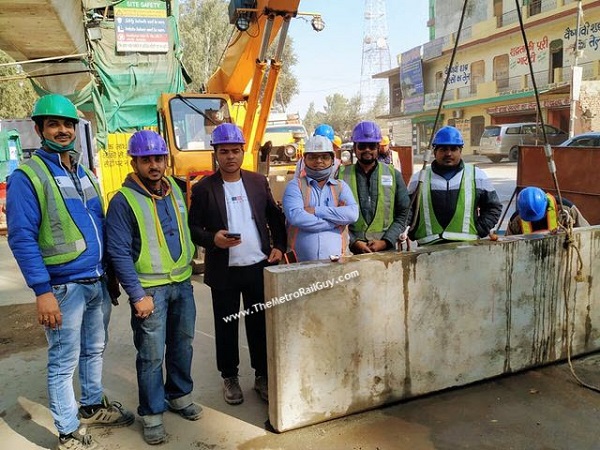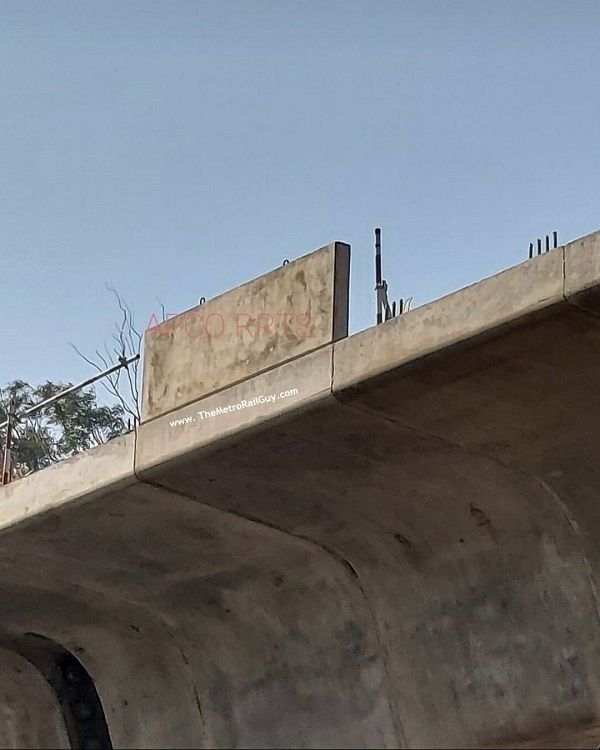 This project and package-level milestone is nice, but the final product's look leaves a lot to be desired. I really hope they apply anti-carbonation acrylic paint which protects concrete and provides a nice uniform look. See examples from Mumbai and Nagpur.
For more updates, check out the NCR RRTS section of The Metro Rail Guy!
– TMRG