Techpro Engineers Pvt. Ltd. has wrapped up a 2 month geotechnical soil investigation assignment for Uttar Pradesh Metro Rail Corporation (UPMRC) on a roughly 6 km eastern section of Kanpur Metro's 23.785 km Line-1 between Rania and Naubasta.
Geotechnical investigation work for this section of the 32.385 km Phase 1 project started in early October and was carried out at multiple locations along the line's alignment with bore holes getting dug at varying depths between 1.5 meters to 40 meters.
The data captured through this activity will serve two purposes – (1) help determine the line's optimal alignment, and (2) later be included within the civil construction tender documents to help infrastructure companies make more informed financial bids and use appropriate machinery, methods & technology during construction.
This section will be elevated just like the under construction 8.728 km Priority Corridor between IIT Kanpur and Moti Jheel. It will start from the Transport Nagar Ramp and consist of 5 stations at Rania, Kendranchal, Pashupati Nagar, Baudh Nagar and Naubasta. An additional station at Kidwai Nagar may be constructed, but we'll have to wait and see what the tender document says.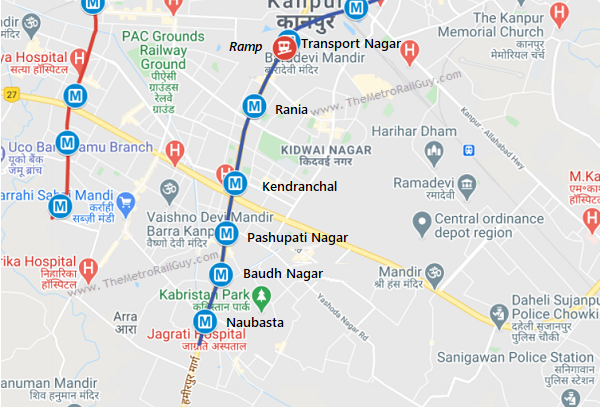 Here are some snaps shot over the past 2 months at sites at or near Kidwai Nagar, Vasant Vihar and Baudh Nagar: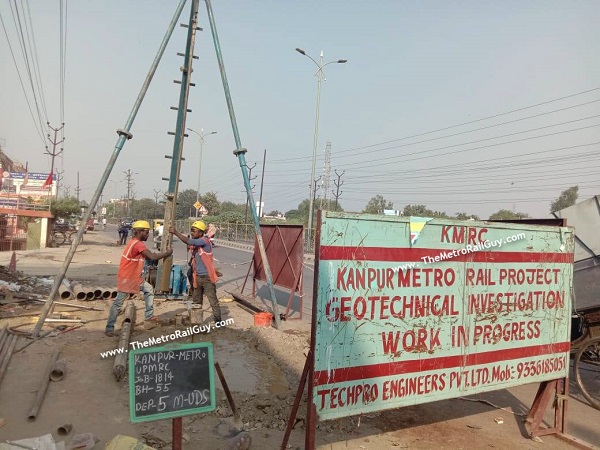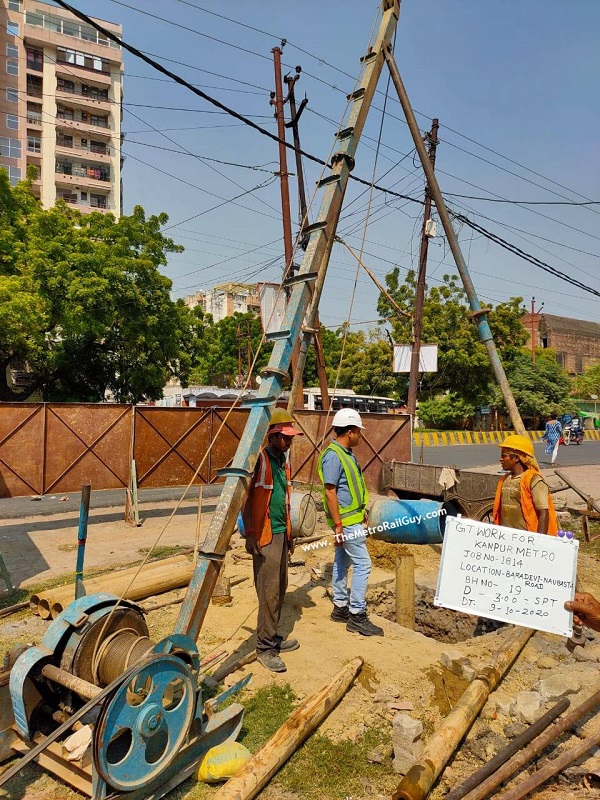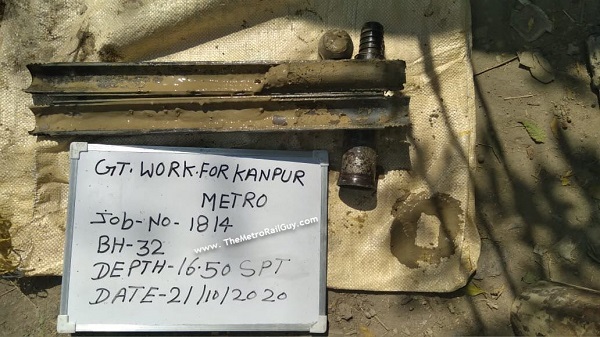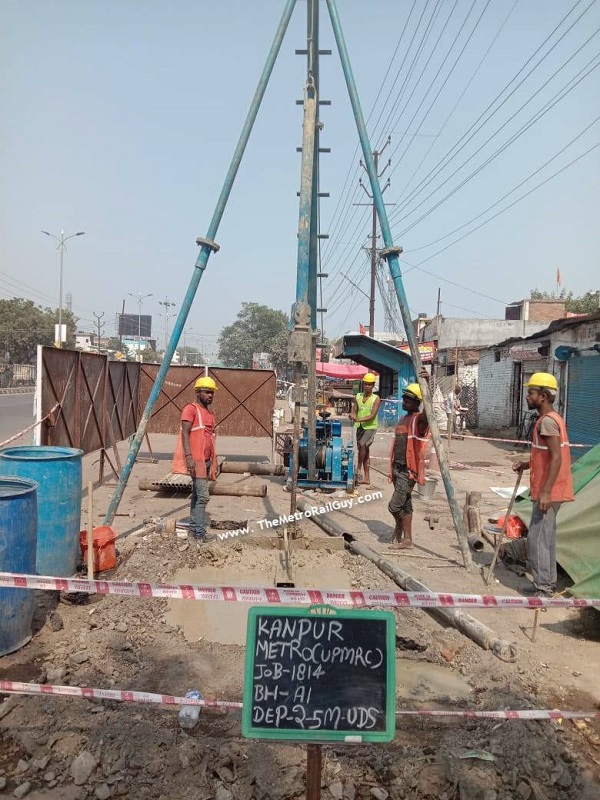 Prior to this assignment, TechPro had conducted geotechnical investigation for the 3.7 km first underground package KNPCC-05 between the Motijheel Ramp and Nayaganj.
Here's the current status of Line-1's civil packages:
| | |
| --- | --- |
| Contract | Status |
| KNPCC-02(R1): Construction 8.728 km elevated viaduct and 9 stations between IIT – Moti Jheel | Under Construction by Afcons Infrastructure Ltd. |
| KNPCC-05: Construction of 3.7 km tunnels and 4 stations at Chunniganj, Naveen Market, Bada Chauraha and Nayaganj | Technical Bid Evaluation Underway – 7 bids received in September 2020 |
| 2nd Underground Package: Construction of approx. 4.9 km of tunnels with 3 stations between Nayaganj and Transport Nagar Ramp | Tender Notice Pending |
| 2nd Elevated Package: Construction of approx. 6 km of viaduct with 5 stations between Transport Nagar Ramp and Naubasta | Tender Notice Pending |
A list of Kanpur Metro's packages (civil and systems) and their status can be viewed here.
For more updates, check out the Kanpur section of The Metro Rail Guy!
– TMRG