Uttar Pradesh Metro Rail Corporation (UPMRC) this week announced that launching works had started for cross-arm pier caps and I-girders near IIT Kanpur Station on the 8.728 km priority corridor of Kanpur Metro's 23.785 km Line-1 between IIT Kanpur and Motijheel.
The 9 elevated stations of Phase 1's priority corridor are being constructed by Afcons Infrastructure with a length of just 80 meters each to cater to 3-coach Bombardier trains. In the future, as ridership increases, these cross-arm pier caps (with extensions on either side) will allow the stations' platforms to be extended to 140 meters to cater to 6 coach trains.
Per UPMRC, a total of 39 such cross-arm pier caps will be launched – 7 at Motijheel Station and 4 each at the other 8 stations.
The launch of 178 27m long I-girders at three places, instead of U-girders, for the line's viaduct will allow track cross-overs to be installed to allow trains to switch lines. The 3 spots are at IIT-Kanpur, Motijheel and near Gurudev Chauraha for access to and from the Polytechnic Depot which is under construction by K.S.M. Bashir Mohd. and Sons.
The 9 stations on Kanpur's Priority Corridor are located on NH34 (GT Road) at IIT Kanpur, Kalyanpur Railway Station, SPM Hospital, CSJM Kanpur University, Gurudev Chauraha, Geeta Nagar, Rawatpur Railway Station, Lala Lajpat Rai Hospital and Moti Jheel.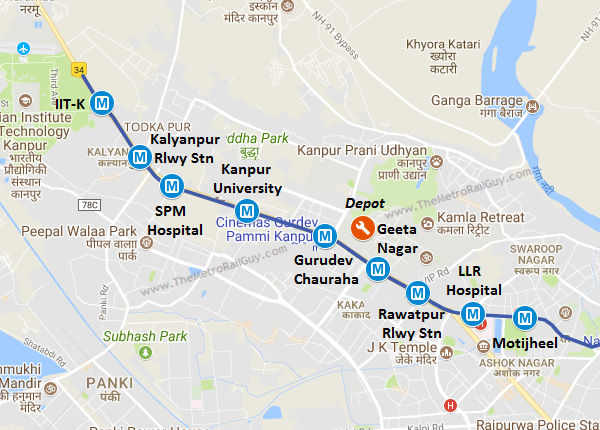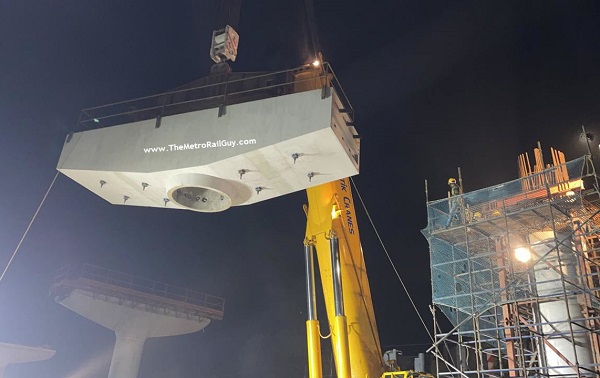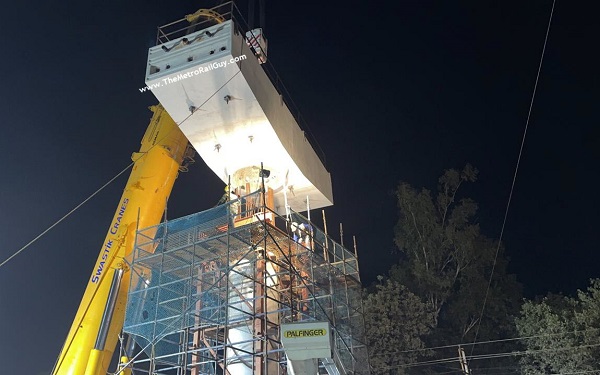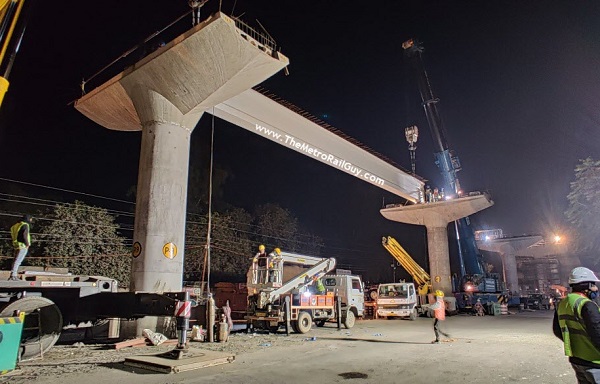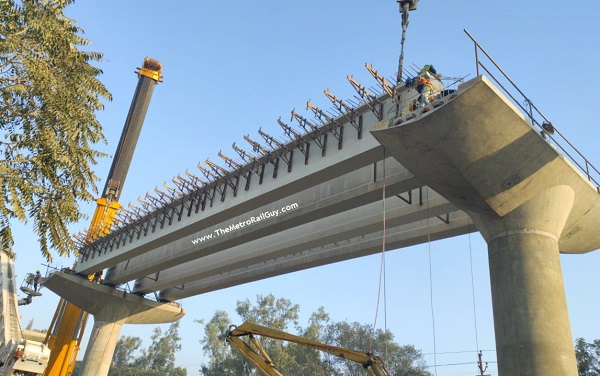 For more updates, check out the Kanpur section of The Metro Rail Guy!
– TMRG