With station finishing works beginning on Kanpur Metro Line-1's 8.728 km Priority Corridor and the elevated viaduct grabbing all eyeballs, here's a post on the project's crucial train maintenance depot that is quietly shaping up between Gurudev Chauraha and Geeta Nagar stations.
This depot on 16.2 hectares of Government Polytechnic College's land is under construction by K.S.M. Bashir Mohd. and Sons through a Rs. 83.89 crore contract awarded by Uttar Pradesh Metro Rail Corporation (UPMRC) in November 2019. Its construction under the 32.385 km Phase 1 project's Package KNPCC-03 comes with a 18 month deadline.
This is where Kanpur Metro's Bombardier train-sets will be parked and maintained. The 3-coach trains' design is yet to be revealed, but given how UPMRC is chasing a November 2021 deadline to start trial runs, I'm expecting it to be finalized (if not already) and released publicly shortly.
Per the project's Detailed Project Report, Govt. Polytechnic Depot will eventually be capable of housing 47 train-sets of 6 coaches. It will consist of 24 stabling lines and 3 inspection lines, and 4 workshop/repair lines.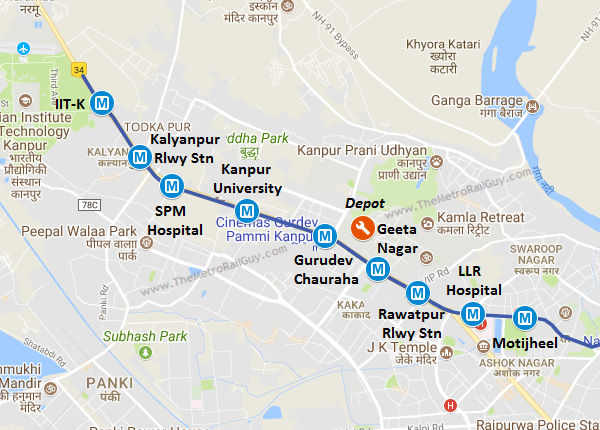 In August, the workshop shed's foundation was ready, and in October the first steel column for it was erected.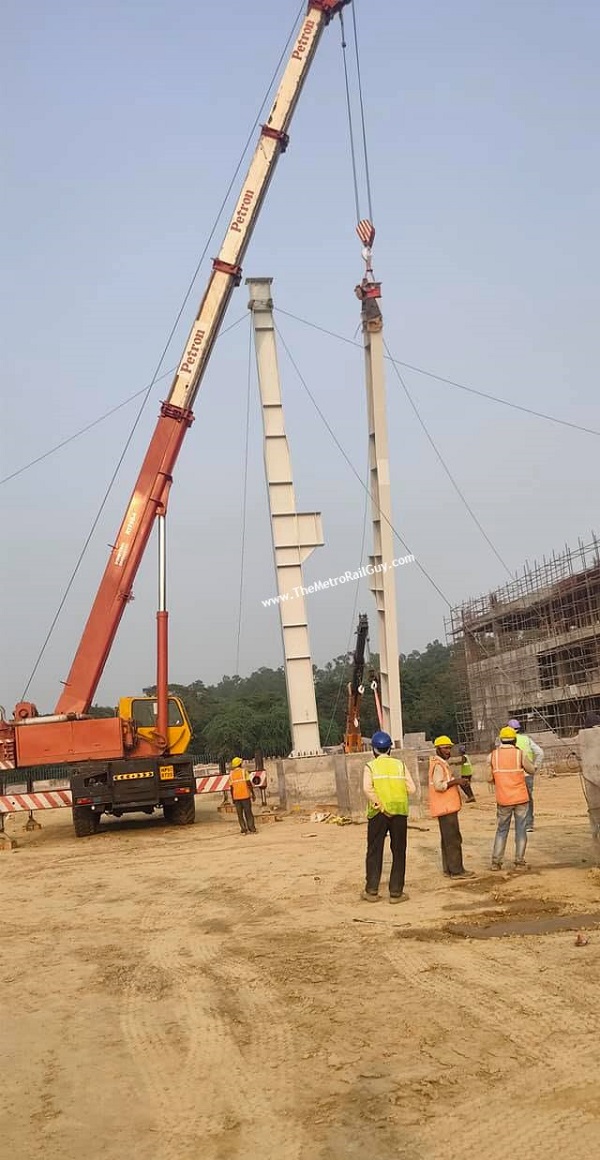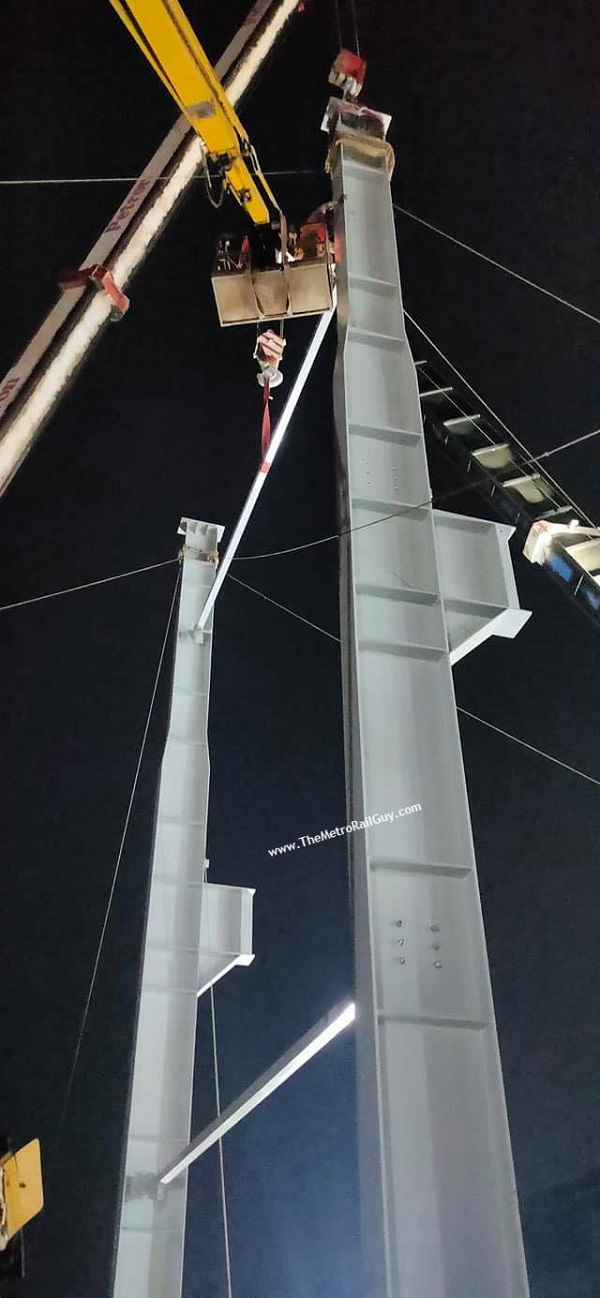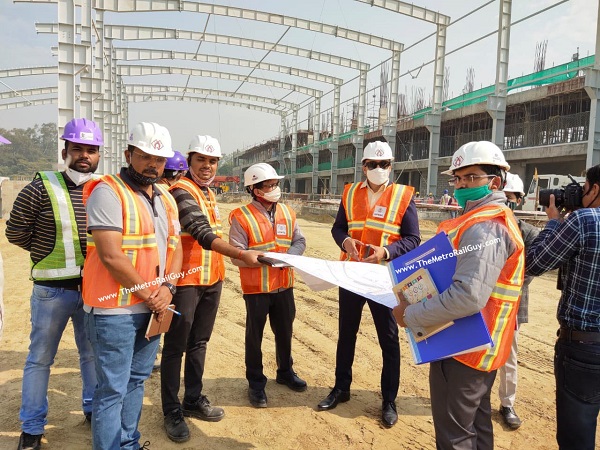 While SAIL and Voestalpine VAE VKN India have won track-work contracts for Kanpur Metro's main-line, the contract for supplying and installing ballastless track-work within the depot (Package KNPAGT-3) is pending award. Its bid submission deadline is coming up on December 18.
In the past 3 months, UPMRC has awarded the following machinery & plant (M&P) contracts for both Kanpur and Agra's metros:
| | |
| --- | --- |
| Package | Awarded to / Status |
| KNAG-01: CNC Under Floor Pit Wheel Lathe Machine | HYT Engineering Company Pvt. Ltd. |
| KNAG-02: Battery Operated Road Cum Rail Vehicle (Electric Bogie Tractor) | ZAGRO Bahn-und Baumaschinen GmbH |
| KNAG-03: Synchronized Pit Jacks & Mobile Jacks | Pfaff Verkehrstechnik GmbH |
| KNAG-04: Bogie Turn Table | Lai Yew Seng (India) Pvt. Ltd. |
| KNAG-05: Re-railing Rescue Equipment | Tender Cancelled |
| KNAG-06: Rescue Vehicle | Bidding Underway |
| KNAG-07: Automatic Train Washing Plant | Bidding Underway |
A list of all Kanpur Metro civil & system tenders and their status can be viewed here.
For more updates, check out the Kanpur section of The Metro Rail Guy!
– TMRG