Late last night, workers from J Kumar Infraprojects began launching precast segments at the southern bank of the Mula-Mutha River for constructing Pune Metro's 14.665 km Line-2 which will connect Vanaz and Ramwadi through 16 stations.
This section of Pune Metro Phase 1 project's Reach 3 over the river at Bund Garden is roughly 310 meters long and comprises of 10 piers. So far seven 9m wide segments have been launched for the southern-most span, with weights varying between 38 and 42 tons.
Construction for Reach 3 (Civil Court – Ramwadi)'s 7.578 km viaduct was awarded to J Kumar Infraprojects in August 2018 with a contract value of Rs. 388.58 crore. The 7 stations en route are being built by Afcons – SPCPL JV with a contract value of Rs. 470.43 crore at Mangalwar Peth, Pune Railway Station, Ruby Clinic, Bund Garden, Yerawada, Kalyani Nagar and Ramwadi.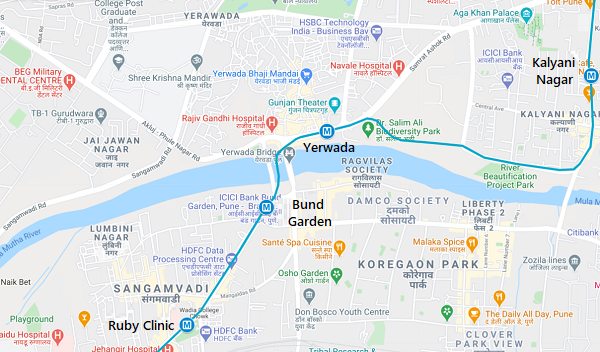 Workers began setting up their 66m long launching gantry with two 70 MT girders on December 14: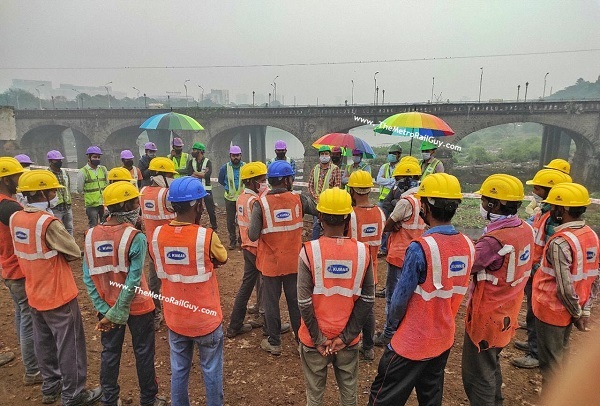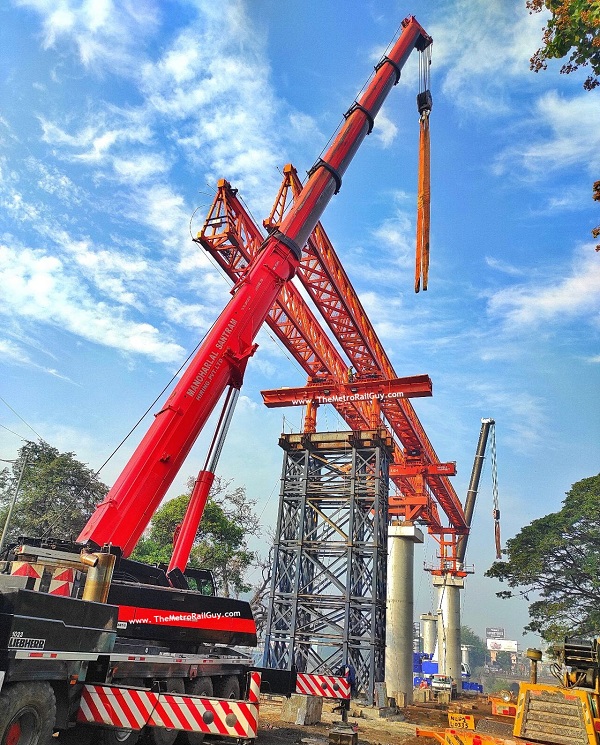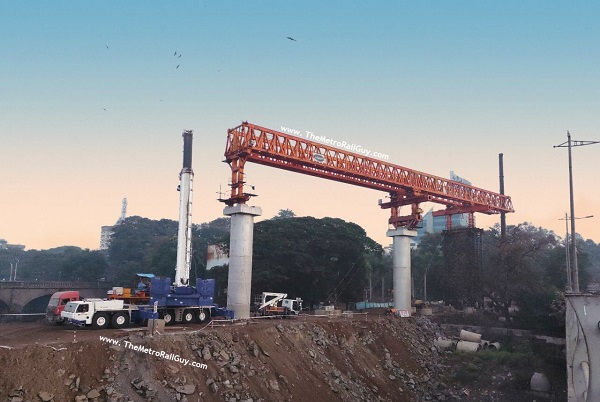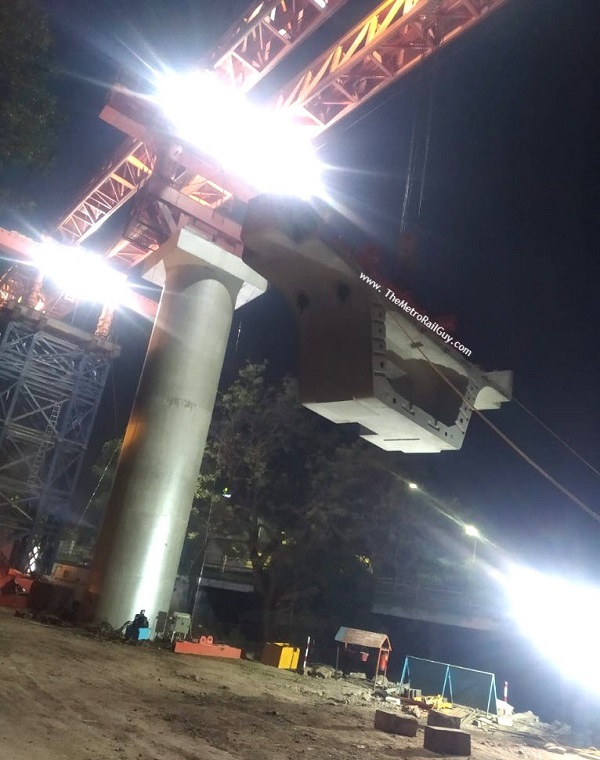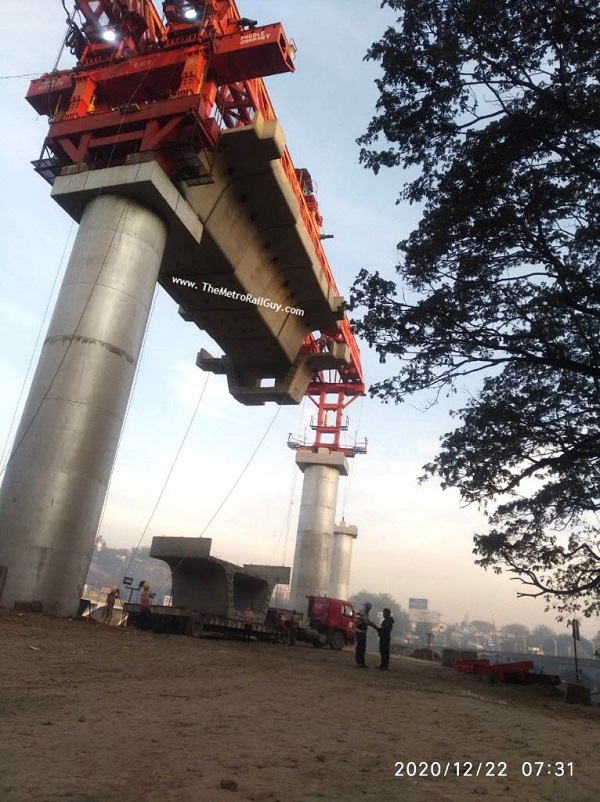 For more updates, check out the Pune section of The Metro Rail Guy!
– TMRG