Earlier today 'Metro Railway, Kolkata' – the operator of Kolkata Metro's 28.14 km Line-1 began trial runs (train testing) on the city's new 4.11 km Noapara – Dakshineswar section which will extend services northward through 2 new stations.
Engineers manually operated a 8-coach Medha train-set and primarily observed the train's interaction with the civil structure to ensure there are no physical obstructions along the way. In the coming weeks various subsystems along with the train's response to being operated at different speeds & braking, and the behavior of the track system and third rail system will be monitored.
This mostly elevated section's construction contract was awarded in February 2011 to CCCL – SAM India (JV) with a value of Rs. 199.87 crore and 30 month deadline. After abandoning works due to encroachments at Baranagar, in which 148 people were rehabilitated in 2016, Simplex Infrastructure completed the remaining / balance work. See Sajal Kumar Das' comment in the comments section below for a more detailed insight.
The 2 new stations on this extension are named Baranagar and Dakshineswar: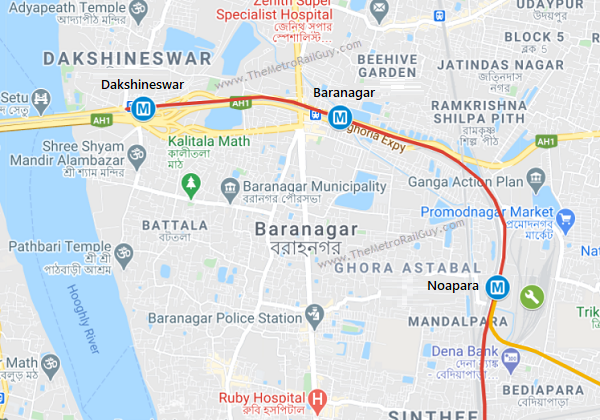 The line's 750 V DC Third Rail system was energized on November 30. The system is equipped with Siemens' Train Protection and Warning System (TPWS) which is based on the European Train Control System (ETCS) Level-1.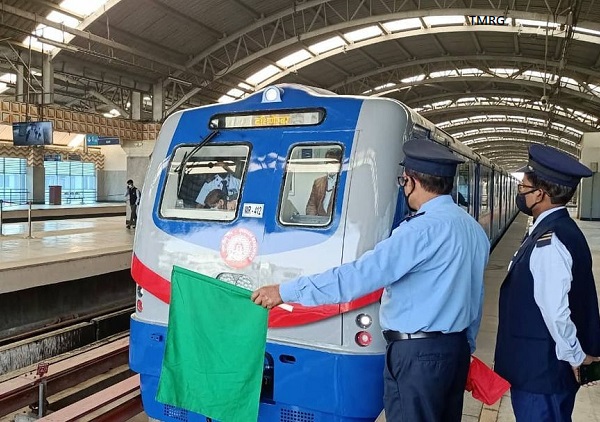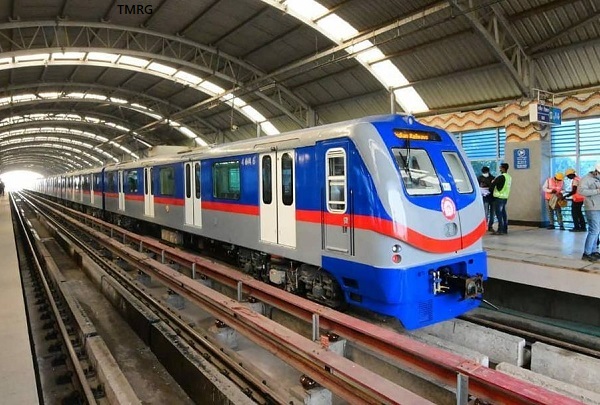 Couple nice videos on YouTube
Testing is expected to take about 2 months to complete following which the line will be inspected by the Commissioner for Metro Rail Safety (CMRS). Both stations are ready for operations, so once certified fit, the line should open up fairly quickly if no major defects in the systems are found.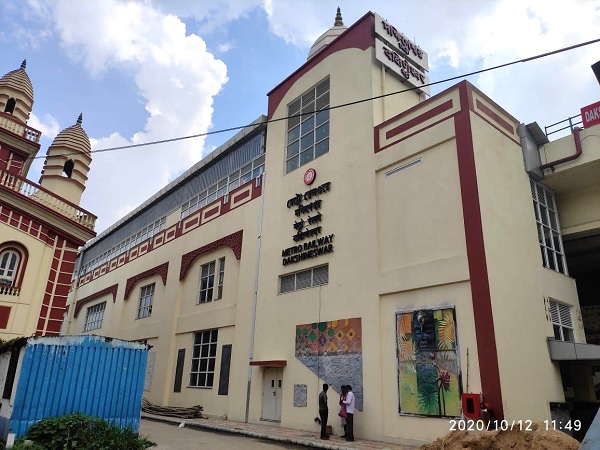 When this extension becomes operational, the existing 28.14 km north-south Line-1, currently connecting Noapara with New Garia (Kavi Subhash), will become 32.25 km long.
For more updates, check out the Kolkata section of The Metro Rail Guy!
– TMRG