Workers from Dilip Buildcon on Friday finally began pouring concrete to cast the first pile cap for Indore Metro's 33.53 km Line-3 – a ring line which will connect Palasia – Railway Station – Rajwara- Airport – Bhawarsala via 30 stations.
Dilip Buidcon was awarded Indore Metro's first civil contract, for the 5.29 km Package-02A/01, back in October 2018 with a value of Rs. 228.96 crore and 27 month deadline. Their scope of work includes constructing just the viaduct between ISBT/MR10 Flyover and Mumtaj Bag Colony excluding the stations en route.
Since awarding that contract, Madhya Pradesh Metro Rail Corporation Limited (MPMRCL) has not published any new tender notice which indicates there's either an abject lack of interest by the state government or there's something terribly wrong with the new organization's finances or competence which is being guided by a General Consultant team comprising of DB Engineering, Geodata Engineering and Louis Berger.
The stations within this section will be built as part of a separate package at ISBT / MR 10 Flyover, Chandragupta Square, Hira Nagar, Bapat Square, Meghdoot Garden, Vijay Nagar Square, Radisson Square, Mumtaj Bag Colony.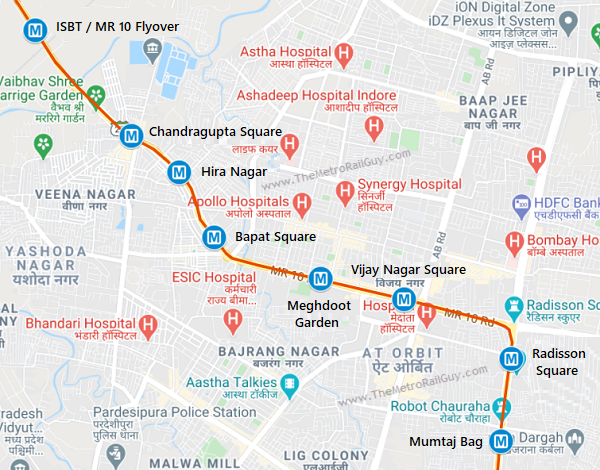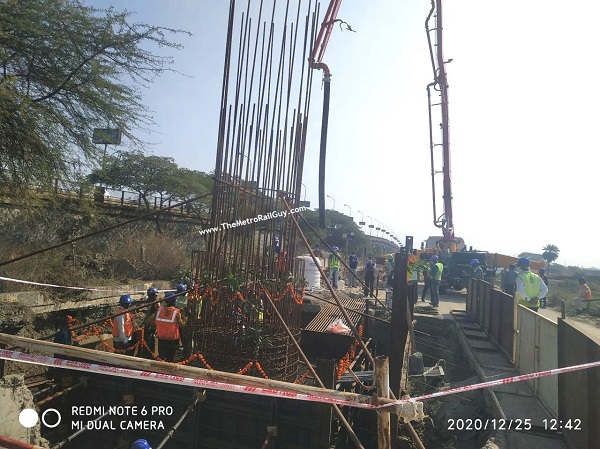 MPMRCL's Bhopal Metro project is little ahead in construction with its 1st segment getting launched in September, but that is also terribly running behind schedule and I just don't see any sense of urgency or effort being put into either project.
As I mentioned above – MPMRCL's tender page lies bare and barring one geotechnical investigation work-related tender in January, no significant tender notice has been published in the entire year.
The New Development Bank (NDB) bank in December 2019 approved a USD 225 million (approx. 1657.43 crore) loan for Indore Metro, so I'm really not sure what the hold up is. At its current pace, it's easily going to join Navi Mumbai and Kolkata's projects to become yet another decade-long project.
For more updates, check out the Indore section of The Metro Rail Guy!
– TMRG