The winner for another system package is now known. An industry source has confirmed that Schwihag AG in September-end emerged as the lowest bidder for the under construction 82.15 km Delhi – Meerut RRTS Line's Package 14 involving the supply of a track fastening system.
The National Capital Region Transport Corporation (NCRTC) had invited tenders (bids) for Package 14 in March 2020 funded by the Asian Development Bank (ADB). Technical bids were opened on June 29 to reveal two bidders – Schiwag AG and Vossloh Fastening Systems GmbH.
Financial bids were opened on September 25 and the exact bid values are unknown at this time. NCRTC had estimated this package to cost $29.20 million (approx. Rs. 215 crore) and apparently Schwihag quoted 31% below NCRTC's estimate while Vossloh quoted 17% below.
Tender No: Package 14: DM/TW/COROF/105
Brief Scope: Supply of Track Fastening System for Delhi – Ghaziabad – Meerut Regional Rapid Transit System (RRTS) Corridor.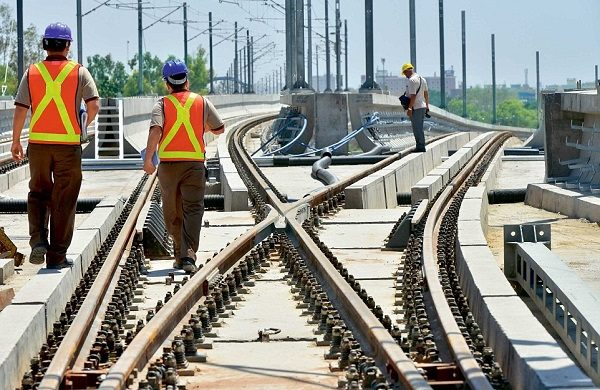 Schwihag's bid was well below NCRTC's estimate, so I imagine the contract for Package 14 – their first major one in India – would have already been awarded to them in October or November. They will be required to complete all work – from design to supply – in 630 days (1.7 years).
With this development, I'm now missing information about the winners for the following 3 packages where financial (price) bids have been opened. If someone knows, just leave a comment below or shoot me a message via the contact page.
Independent Safety Assessor (ISA) – there were 3 bidders
Package 21: Escalators – there were 3 bidders
Package 22: Elevators – there were 5 bidders
A list of the Delhi – Meerut RRTS project's packages (civil & systems) and their status can be viewed here.
For more updates, check out the NCR RRTS section of The Metro Rail Guy!
– TMRG