The Commissioner of Metro Railway Safety (CMRS) under the Ministry of Aviation on February 5 and 6 will perform the final safety inspection for Kolkata Metro Line-1's new 4.11 km Noapara – Baranagar – Dakshineswar section.
This mostly elevated section's construction contract was awarded in February 2011 to CCCL – SAM India (JV) with a value of Rs. 199.87 crore and 30 month deadline. After abandoning works due to encroachments at Baranagar, in which 148 people were rehabilitated in 2016, Simplex Infrastructure completed a majority of the remaining / balance work.
Track-work by Rahee Infratech started in September 2019 and was completed in November 2020 after the last stretch's access was handed over in September 2020. Despite the COVID-19 related lockdown and work disruption, the team powered-through getting work completed as soon as possible.
This new section will extend Line-1 northward through 2 new stations named Baranagar and Dakshineswar – see images here, here and here.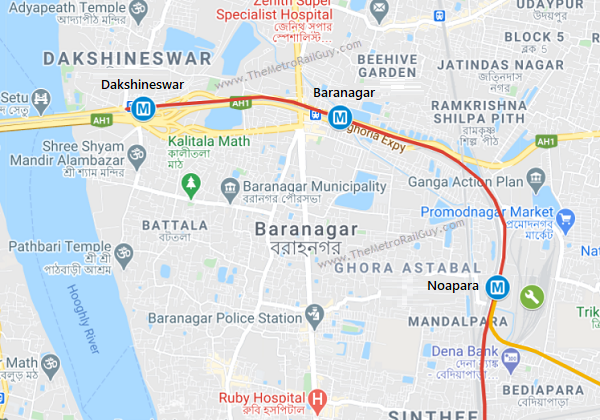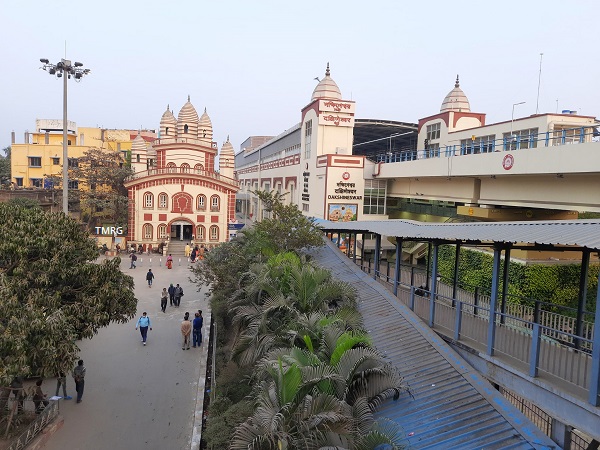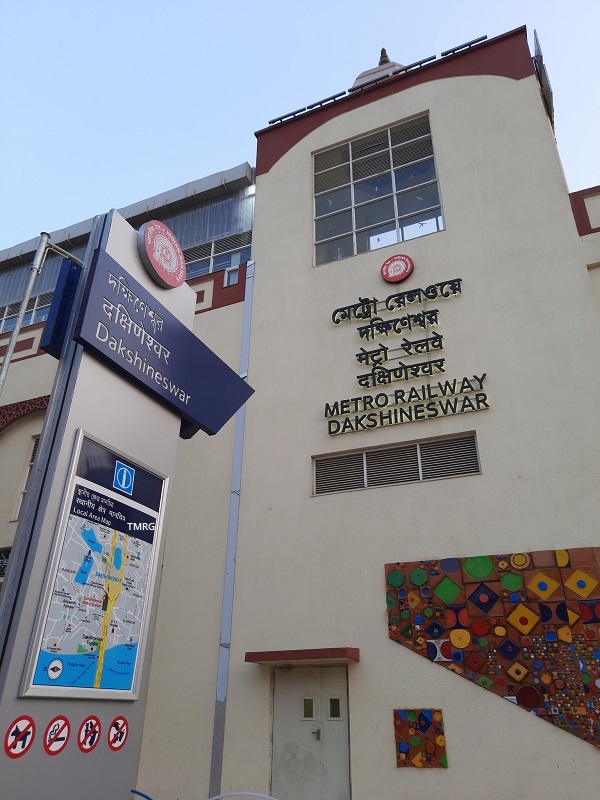 The system is equipped with Siemens' Train Protection and Warning System (TPWS) which is based on the European Train Control System (ETCS) Level-1. The line's 750 V DC Third Rail system was energized on November 30, 2020 and train trial runs (testing) began on December 23, 2020.
In the upcoming 2-day inspection, the CMRS and its team will visually inspect the line's viaduct, tracks and all features of the stations such as its PA system, signage, safety features, drinking water facilities, station access and control room.
I'll add a detailed inspection schedule here when known.
February 5 Update – here's the schedule: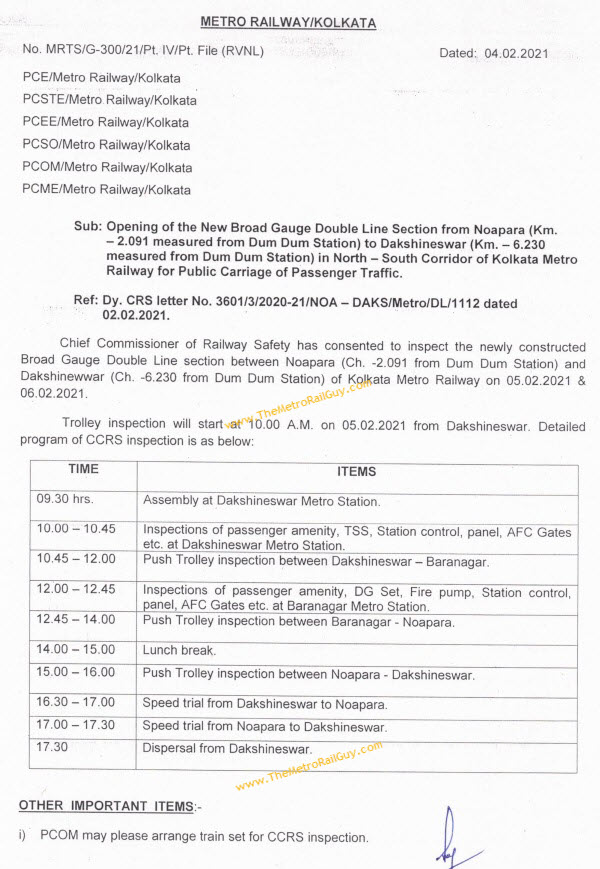 Kolkata Metro is looking to inaugurate this section by Prime Minister Modi on February 10. An official announcement is still pending, but that's the date being chased right now. That said, once the inspection is over the CMRS' approval certificate will likely be fast-tracked in order to start operations. I really hope any and all issues identified are ironed out and remediated, and not overlooked in the interest of the inauguration.
When this extension becomes operational, the existing 28.14 km north-south Line-1, currently connecting Noapara with New Garia (Kavi Subhash), will become 32.25 km long.
For more updates, check out my Home Page!
– TMRG
Subscribe to Free Email Notifications