Over the past couple weeks, Ranjit Buildcon and Cimec Technologies have been conducting initial vertical pile load tests at two sites between GNLU and Gandhinagar's Sector-1 for constructing the 28.254 km Ahmedabad Metro Phase 2 project.
These tests are performed to find the ultimate load the pile foundation can support or bear when loaded. Results from it are used to validate the safe pile capacity considered for supporting the viaduct's superstructure.
During the test, engineers typically transfer load to the pile using capacity jacks in small increments and maintain it for about two hours. During this time, the settlement of the pile is measured every 15 minutes using dial gauges on the surface of the pile.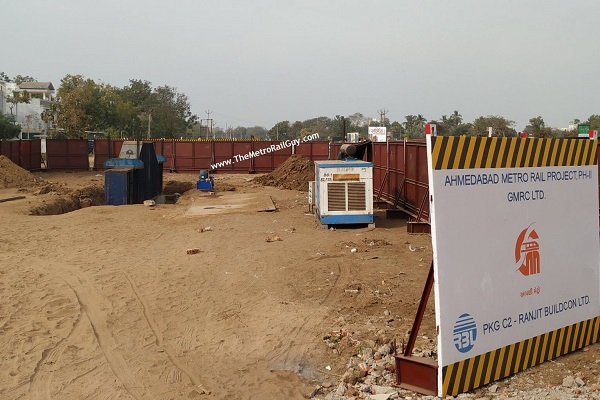 Ranjit Buildcon was awarded Phase 2's 6.478 km Package C2 in late-2020 with a contract value of Rs. 417.90 crore. Their scope of work includes 5 stations at Raysan, Randesan, Dholakuva Circle, Infocity, and Sector-1. A small 0.679 km ramp will be built leading to a new depot at Indroda Circle.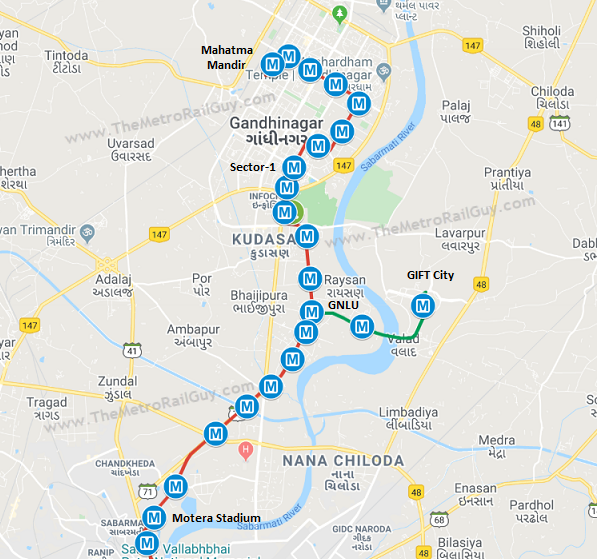 Here are some snaps courtesy Vasu Gupta from the Randesan Station site where a load test of 680 MT was conducted on a 24m deep test pile with 800mm diameter: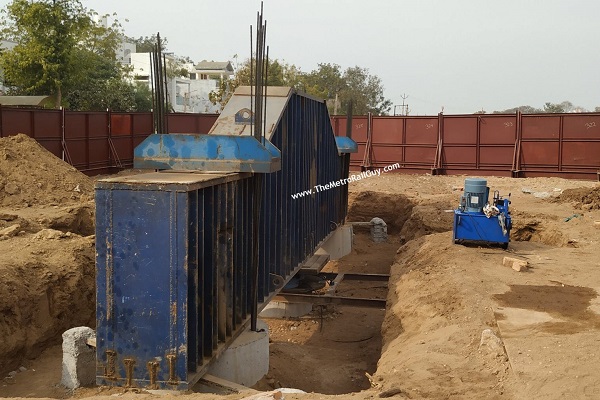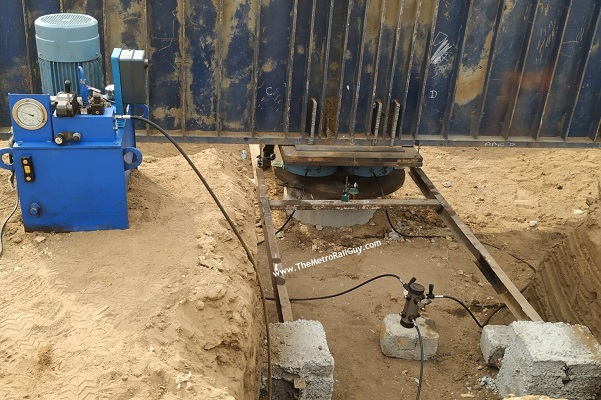 For more updates, check out my Home Page!
– TMRG
Subscribe to Free Email Notifications