Workers from Sam India Builtwell this past week started tying rebar to form the very first pier of Agra Metro Line-1's 4 km Taj East Gate – Taj Mahal Ramp section.
Barricading works for this first elevated section of the 29.40 km Agra Metro Phase 1 project had started in November 2020 and SAI Geotechnical Engineers began geotechnical soil investigation soon after in the run up to the inauguration of construction works by the Prime Minister in December.
SAM India Builtwell was awarded Package AGCC-01's Rs 272.95 crore contract by Uttar Pradesh Metro Rail Corporation (UPMRC) in October which includes building the line's elevated viaduct with 3 stations at Fatehabad Road, Basai and Taj East Gate.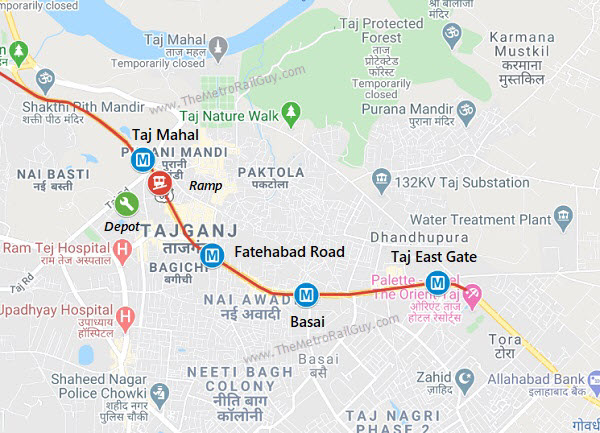 Some images shot over the past week at different times in front of TDI Mall: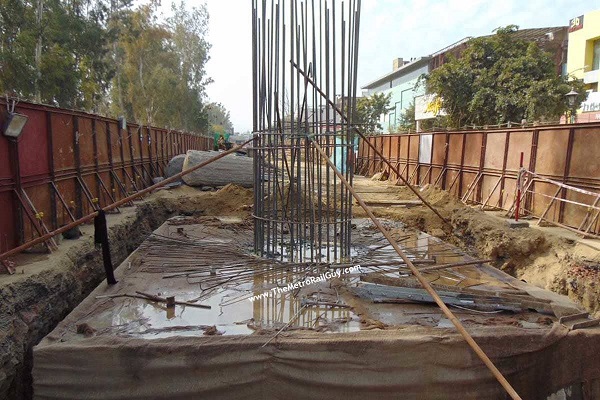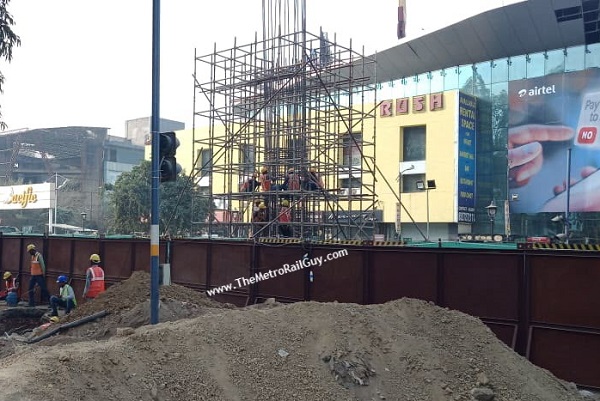 In addition, SAM India started piling work for their 3rd station named Fatehabad Road: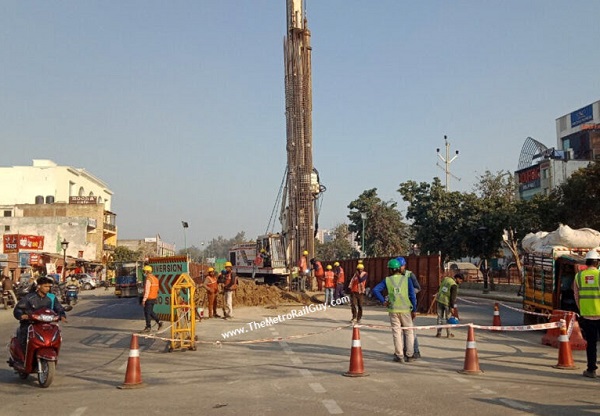 Uttar Pradesh Metro Rail Corporation (UPMRC) will first be developing the 14.25 km Line-1's roughly 7 km Priority Corridor with a mix of 3 elevated and 3 underground stations between Jama Masjid and Taj East Gate. A tender notice for the underground section's construction (Jama Masjid – Taj Mahal Ramp) is still pending, but I hear it should be out this month.
To reiterate from today's Kanpur post – financial bids for Kanpur and Agra metros' telecommunications (Package KNPAGS-01) and head-hardened rails (Package KNPAGT-1) have been opened. If anyone reading this is aware of the winner for either – please leave a comment or drop me an email here.
For more updates, check out my Home Page!
– TMRG