Madhya Pradesh Metro Rail Co Ltd. (MPMRCL) today invited tenders (bids) for the construction of 7 elevated stations between ISBT/MR10 Flyover and Radisson Square on Indore Metro's 33.53 km Line-3.
Line-3 of Indore Metro's Phase 1 project forms a ring line and will connect Palasia – Railway Station – Rajwara- Airport – Bhawarsala via 30 elevated stations.
The civil tender notice for these stations on Package IN-02 has been published 31 months after the line's first and only civil tender notice was published for the same 5.29 km section's viaduct. That tender's contract was awarded to Dilip Buildcon in October 2018 with a contract value of Rs. 228.96 crore and 27 month deadline. As of December 2020, they just had one pile cap to show.
Tender No: 200/MPMRCL/2021/Package IN-02
Package: IN-02
Estimated Cost: Rs. 369 crore
Deadline / Completion Period: 847 days (2.32 years)
Pre-Bid Meeting: March 19 at 11:00 AM
Bid Submission End Date: April 19 at 04:00 PM
Technical Bid Opening Date: April 20 April at 04:30 PM
Brief Scope: Design and Construction of Seven (7) Elevated Metro Rail Stations including Viaduct portion within the stations and Transition spans on either side of the stations, Entry-Exit Structures, Architectural Finishes, E&M Works etc. (ISBT/MR10 Flyover, Chandragupta Square, Hira Nagar, Bapat Square, Meghdoot Garden, Vijay Nagar Square & Radisson Square) of Indore Metro Rail Project.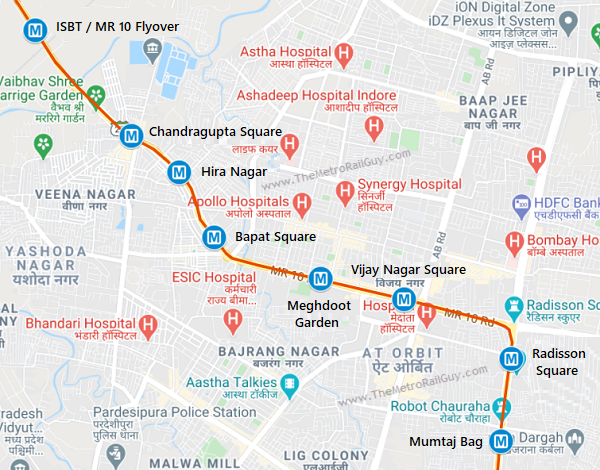 Per the notice, this package will be funded through equity contribution of Government of India (GoI) and Government of Madhya Pradesh (GoMP), and not by ADB – the chief lender of the project. Station names are tentative and are likely to undergo change as per the approval of GoMP.
In other news, MPMRCL has changed their logo from what the old-school train logo they used to use. Here's the new one in all its glory: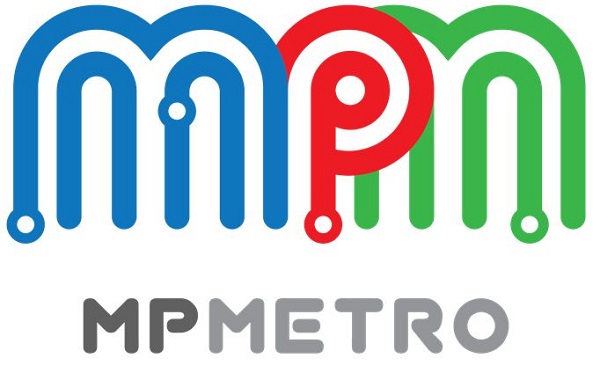 What do you think?
For more updates, check out my Home Page!
– TMRG