On this past Saturday and Monday evenings, Larsen & Toubro started launching 10.5 m wide precast segments at two different locations for constructing the 82.15 km Delhi – Meerut RRTS line's 33 km Package 3's Lot-1 and Lot-2.
L&T was awarded both lots' Rs. 784 crore and Rs. 1014 crore construction contracts on March 19, 2020 each with a deadline of 910 days (2.5 years).
Lot-1
Lot-1's first segment was launched on Saturday evening near Muradnagar between Piers P553 and P554.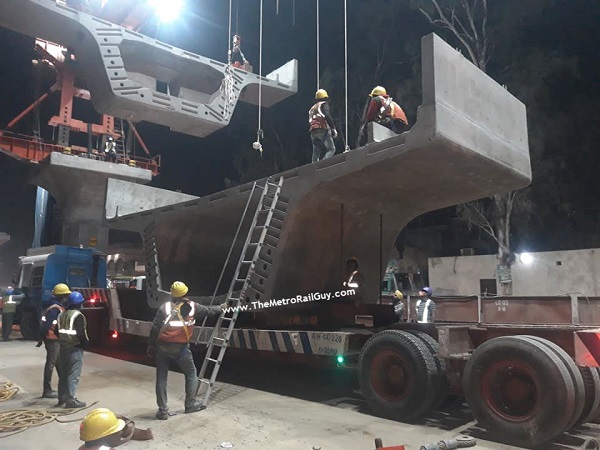 Lot-1 covers the section from Duhai (Eastern Peripheral Expressway's interchange) to Modi Nagar North with 2 elevated stations at Murad Nagar and Modi Nagar South.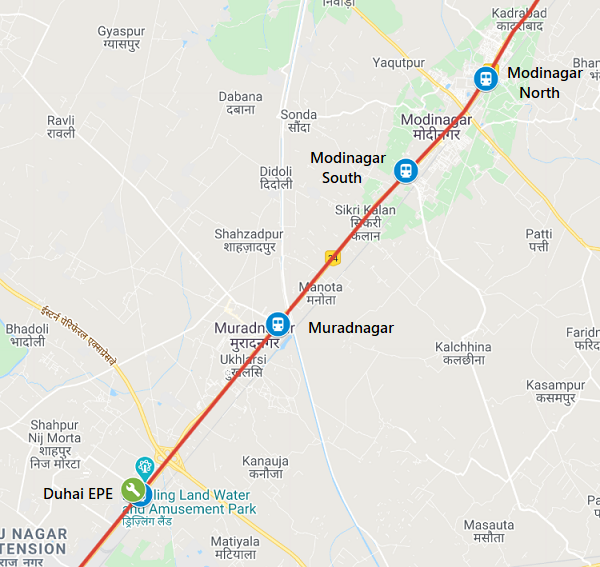 Lot-2
For Lot-2, this feat was accomplished by the team between piers P1054 and P1055 in Mohiuddinpur barely a few kilometers from Partapur – the northern terminal of the soon-to-be-opened 60 km Delhi – Meerut Expressway.
Their scope includes constructing 615 piers from Modinagar North to Shatabdi Nagar Station through 5 elevated stations at Modinagar North, Meerut South, Partapur, Rithani & Shatabdi Nagar. Out of these, Partapur and Rithani stations will serve as stops on the local Meerut Metro.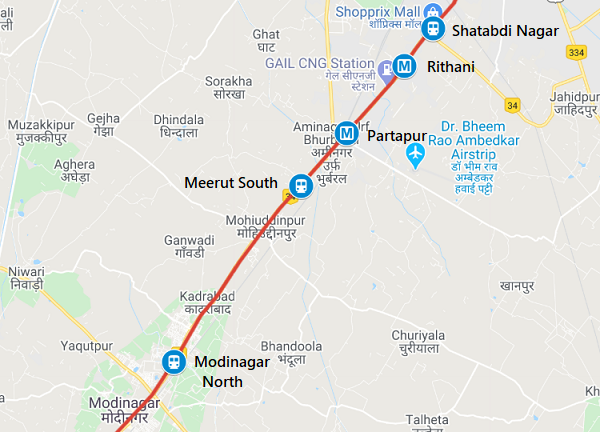 The piers of this section are only about 7 meters tall. Workers had started assembling their launching gantry crane here in early February and were close to ready last Friday. Some snaps: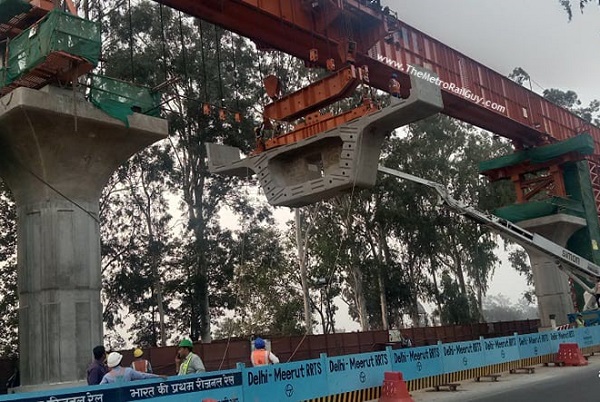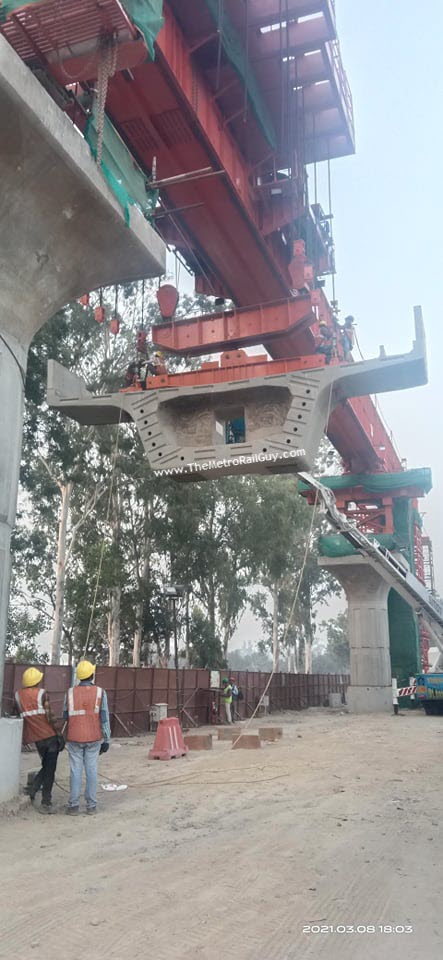 L&T took roughly 350 days (11.5 months) to achieve this significant package level milestone. In comparison, KEC-CCECC JV on Package 1 (7.3 km Sahibabad Ramp – Ghaziabad) hit this milestone in 11 months in July 2020, while APCO – CRFG JV on Package 2 (10.7 km Ghaziabad – Duhai) achieved it in 15 months also in July 2020.
For more updates, check out my Home Page!
– TMRG