ITD-ITD Cementation India's tunnel boring machine S-616 (Urvi), en route to Bowbazaar Shaft, passed the halfway mark on Tuesday for building the final 800 meter west-bound tunnel of Kolkata Metro's 16.34 km east-west Line-2.
This Ø6.65m Herrenknecht earth pressure balance (EPB) machine was recommissioned in January from Sealdah Station towards Bowbazar Shaft. Its final assignment involves building 553 tunnel rings, and at the time of writing this workers had completed erecting 283 rings with the 284th in progress.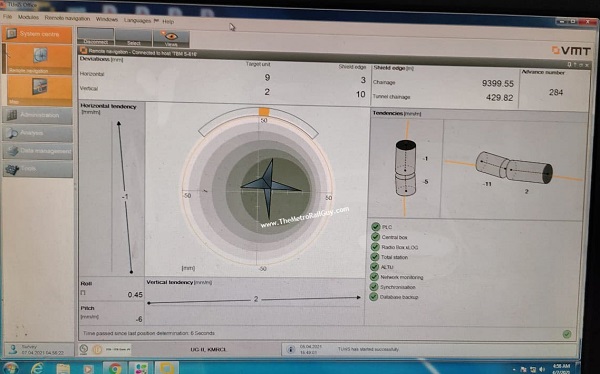 Piling work for the 22 meter deep Bowbazar mid-shaft started in August 2020 and ended in early-February. This 40m x 15m "emergency" shaft wasn't part of the original tunneling plan, but became necessary to construct after Urvi's sister-machine, TBM Chandi, hit an aquifer and became immobile in August 2019 while tunneling for the west-bound tunnel from Esplanade to Sealdah.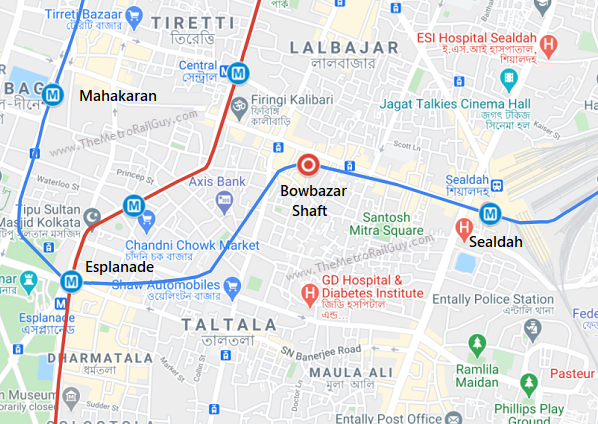 Here are some snaps of the shaft shot on early Monday morning: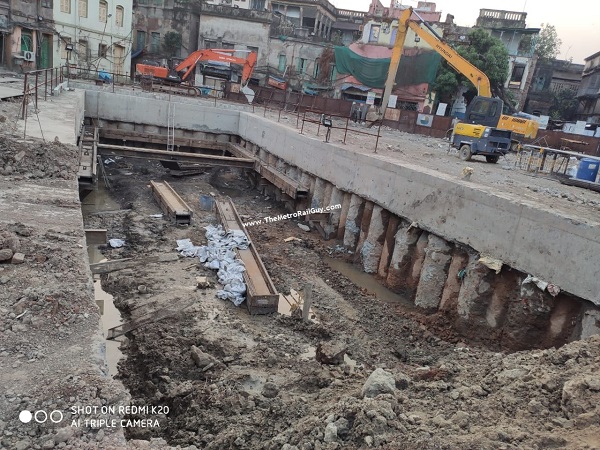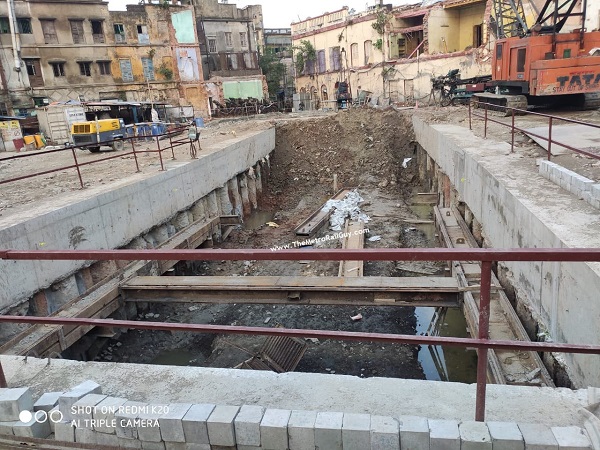 TBM Chandi (facing east towards Sealdah) will first be pulled out followed by TBM Urvi. I'll share images via my Twitter handle as excavation progresses.
For more updates, check out my Home Page!
– TMRG