Workers from Sam India Builtwell on Saturday celebrated lifting out the first pier cap cast for Agra Metro Line-1's 4 km Taj East Gate – Taj Mahal Ramp elevated section.
This 9.6 meter wide element is among 196 pier caps that will be cast for constructing the 7 km Priority Corridor (Jama Masjid – Taj East Gate) of the 29.40 km Agra Metro Phase 1 project.
SAM India Builtwell was awarded Package AGCC-01's Rs 272.95 crore contract by Uttar Pradesh Metro Rail Corporation (UPMRC) in October 2020 which includes building the line's elevated viaduct with 3 stations at Fatehabad Road, Basai and Taj East Gate. Barricading works had started in November 2020 and pier work in February 2021.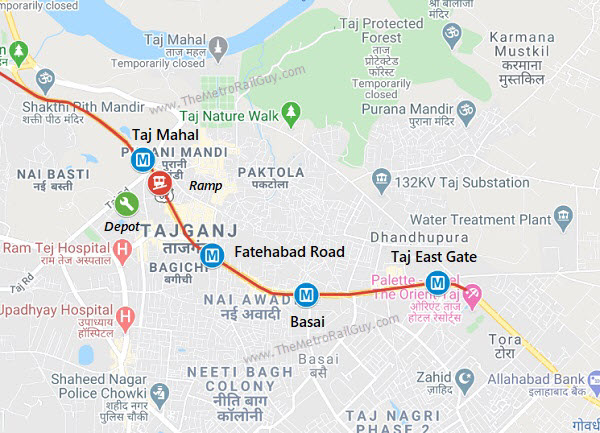 Some images shot over the past week at Bamroli Katara village next to Agra Ring Road: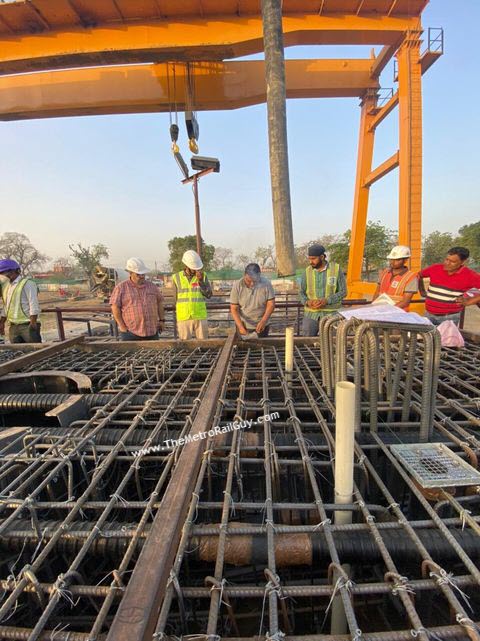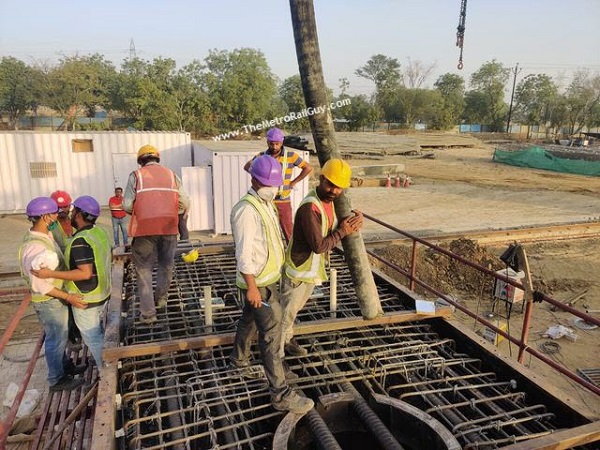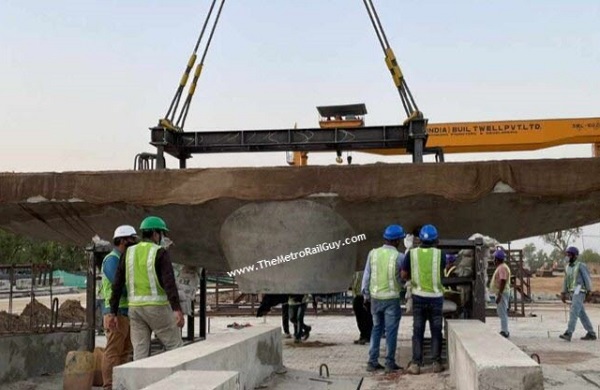 Switching over to the line's site on Fatehabad Road, UPMRC this week announced a total of 320 piles, 24 pile caps and 9 piers had been completed so far:
A tender notice is still pending for constructing the Priority Corridor's 3 km underground section between the Jama Masjid – Taj Mahal Ramp. If it's not published in the next couple months, then the chances of a March 2024 opening for the entire Priority Corridor will become impossible.
For more updates, check out my Home Page!
– TMRG