J Kumar Infraprojects on Wednesday received their two tunnel boring machines in Palanpur neighborhood for constructing Surat Metro Phase 1's 3.56 km underground Package CS3 between Surat Railway Station and Chowk Bazar Ramp.
These Ø 6.61m Terratec earth pressure balance machines – S25 and S28 – had previously seen action in Delhi Metro's Phase 3 where they built Package CC-24's tunnels between Hazrat Nizamuddin and Lajpat Nagar. J Kumar-CRTG JV had recorded a final double breakthrough at Vinobhapuri Station in November 2016 after which both machines were hauled to a yard for storage in Mundka.
Parts of both machines, currently in battered and rusty condition, will be extensively overhauled and refurbished by J Kumar's team over the next several months while a shaft, likely at Chowk Bazar, is prepared for lowering them into.
J Kumar Infraprojects was awarded Package CS3's Rs. 941.80 crore contract by Gujarat Metro Rail Corporation (GMRC) in December 2020. Their scope includes constructing the 21.61 km Line-1's underground section from chainage 7160.6m to chainage 10720m with 3 stations at Chowk bazar, Maskati Hospital and Surat Railway Station.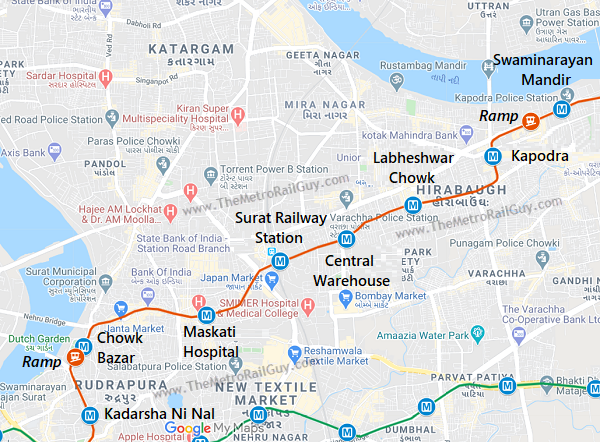 Zed Geotechnics and Construction had started geotechnical investigation works in January.
Here are some snaps of both machines' parts via Fenil Thakkar. There's clearly a lot of clean-up and restoration work that needs to be put in to make these operational.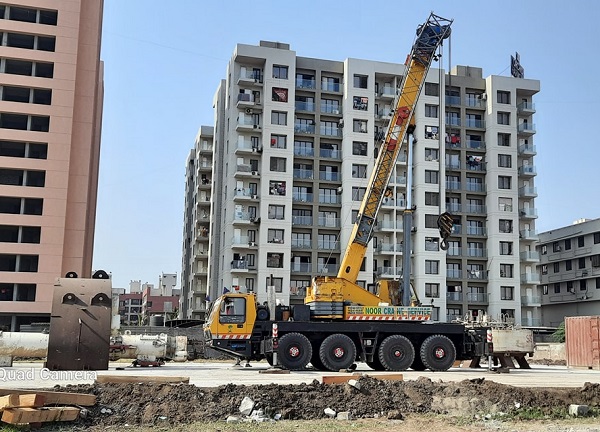 J Kumar's tunneling plan is unknown at this time and I'll add it in when available.
In other TBM news, I hear TBMs S-839B (Tunga) and S-840B (Bhadra) on Wednesday were loaded on top of trailers at Alinjiwakkam, TN for delivery to ITD Cementation in Bengaluru. They've likely arrived in town by now and in the coming weeks will be lowered into the Pink Line's Venkateshpura Station's south shaft.
For more updates, check out my Home Page!
– TMRG