Ranjit Buildcon Ltd. (RBL) today launched the first ever U-girder on Radesan Road for constructing the viaduct of Ahmedabad Metro's 28.254 km Phase 2 project.
Workers on the 6.478 km Package C2 (GNLU to Gandhinagar's Sector-1) hit this milestone between Pier No P9/33 to P9/34 by erecting a 28 meter long girder weighing 164 MT.
The team had launched their 1st pier cap in July and plan to erect a total of 195 pier caps. The total number of U-girders to be launched for C2 is unavailable at this time, but I'd imagine it would be 390 or so.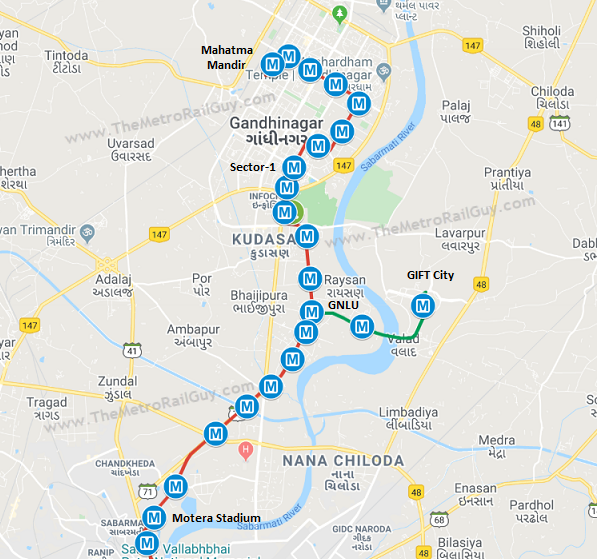 Ranjit Buildcon was awarded Package C2 in late-2020 with a contract value of Rs. 417.90 crore. Besides the viaduct, their scope of work includes 5 elevated stations at Raysan, Randesan, Dholakuva Circle, Infocity, and Sector-1. A small 0.679 km ramp will be built leading to a new depot at Indroda Circle.
Snaps via followers Alex Dravid & Arvind Yadav: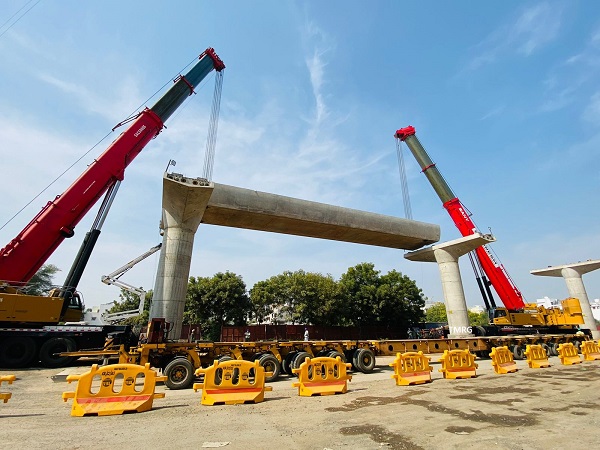 Afcons Infrastructure working on Phase 2's Package C1 (Motera Stadium to GNLU and GNLU to GIFT City) is concreting piers and I don't believe they are quite ready to move on to launching U-girders this year. If someone working with Afcons or living in Ahmedabad-Gandhinagar is reading this and can confirm or correct, please drop a comment or send me a message using the Contact page.
For more updates, check out the Ahmedabad section or my Home Page!
– TMRG