The Commissioner of Metro Railway Safety (CMRS) under the Ministry of Aviation will perform the final safety inspection for Kanpur Metro Phase 1's Priority Corridor between December 20-22.
This 8.728 km first section of Kanpur Metro's 23.785 km Line-1 (IIT Kanpur and Naubasta) will connect IIT Kanpur – Motijheel via 9 elevated stations. Prime Minister Modi is expected to inaugurate the project on December 28.
The 9 stations on Kanpur's Priority Corridor are located on NH-34 (GT Road) at IIT Kanpur, Kalyanpur Railway Station, SPM Hospital, CSJM Kanpur University, Gurudev Chauraha, Geeta Nagar, Rawatpur Railway Station, Lala Lajpat Rai Hospital and Moti Jheel.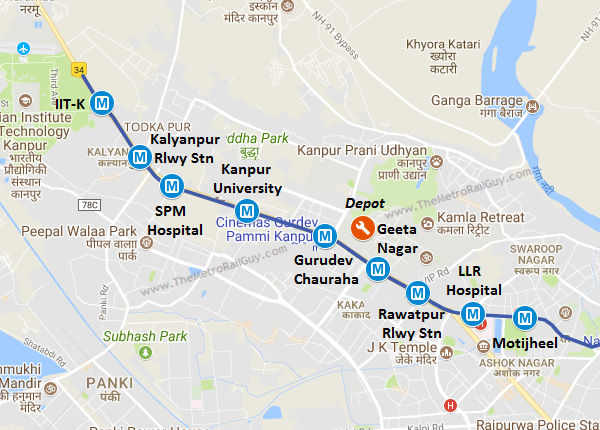 Afcons Infrastructure built the Priority Corridor's civil structure (viaduct & stations) in record time through a Rs 734.56 crore contract for Package KNPCC-02R awarded in September 2019.
I'll add a detailed inspection schedule here when known. If someone is aware, shoot me a message via the contact page.
In the upcoming 3-day inspection, the CMRS and its team will typically visually inspect the line's viaduct, tracks and all features of the stations such as its PA system, signage, safety features, drinking water facilities, station access and control room. On the last day, speed trials are expected to be hosted with trains clocking upward of 80 kmph.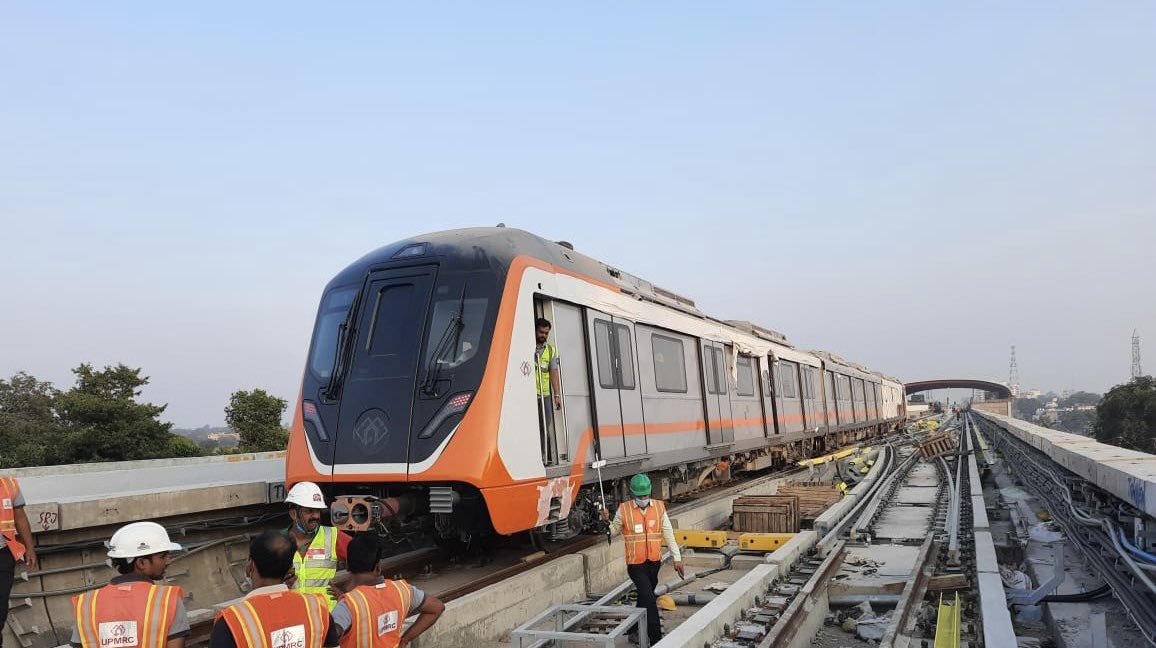 UPMRC hasn't published their train operation plan so far. As of today, they've received 4 out of 39 Alstom MOVIA trainsets at Polytechnic Depot from Gujarat, which isn't enough to start high frequency train-services.
ABP Ganga has uploaded a nice interview of UPMRC's MD Keshav Kumar detailing the project's features. Note that they will issue QR code-based tickets, like Kochi Metro, instead of typical RFID tokens seen across India.
Little to known everyone, but UPMRC was awfully late to launch and close out the tendering process for the project's Automated Fare Collection (AFC) system on the Public-Private Partnership (PPP) mode. They had received just one bid from the State Bank of India (SBI) in September.
For more updates, check out the Kanpur section or my Home Page!
– TMRG